From A to Z – we'll help ensure that your participation in this specialist exhibition goes smoothly. You can exhibit at your own booth or take advantage of our rental booths, which include booth equipment.
Rental booth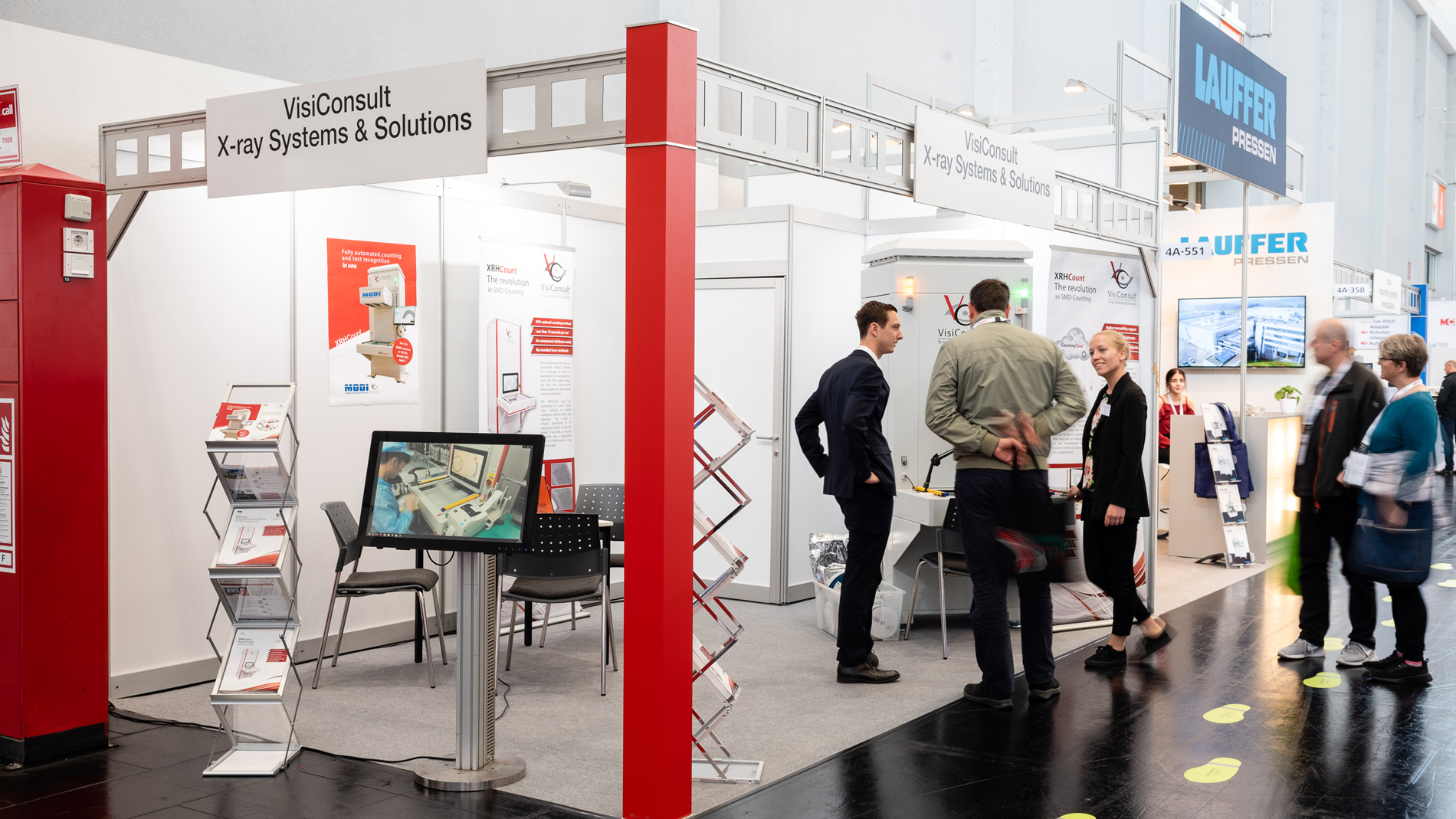 Exhibitors, who do not have their own booths are able to rent them. If you regularly book a stand space, you have the option of ordering a system rental stand in the Shop for Exhibitor Services. In addition, you can order a combination package directly when you register.
Special showcase area "EMS Park"
Do you offer EMS services and are looking for a suitable platform to present? Then a stand at the special showcase area EMS Park at the SMTconnect is the ideal solution for you. With its close-to-nature, open design with many plants and benches, the EMS Park has been designed with a focus on relaxed, yet efficient networking opportunities. Take part with your own stand or a stand package including catering.
The centre of the showcase area will host an attractive Networking and Catering Area. In addition, numerous seating areas are available inviting you to pause and exchange ideas. Confidential talks can be held in the private meeting spaces. There will also be a small Speakers' Corner providing exhibitors with the chance to present their topics and solutions.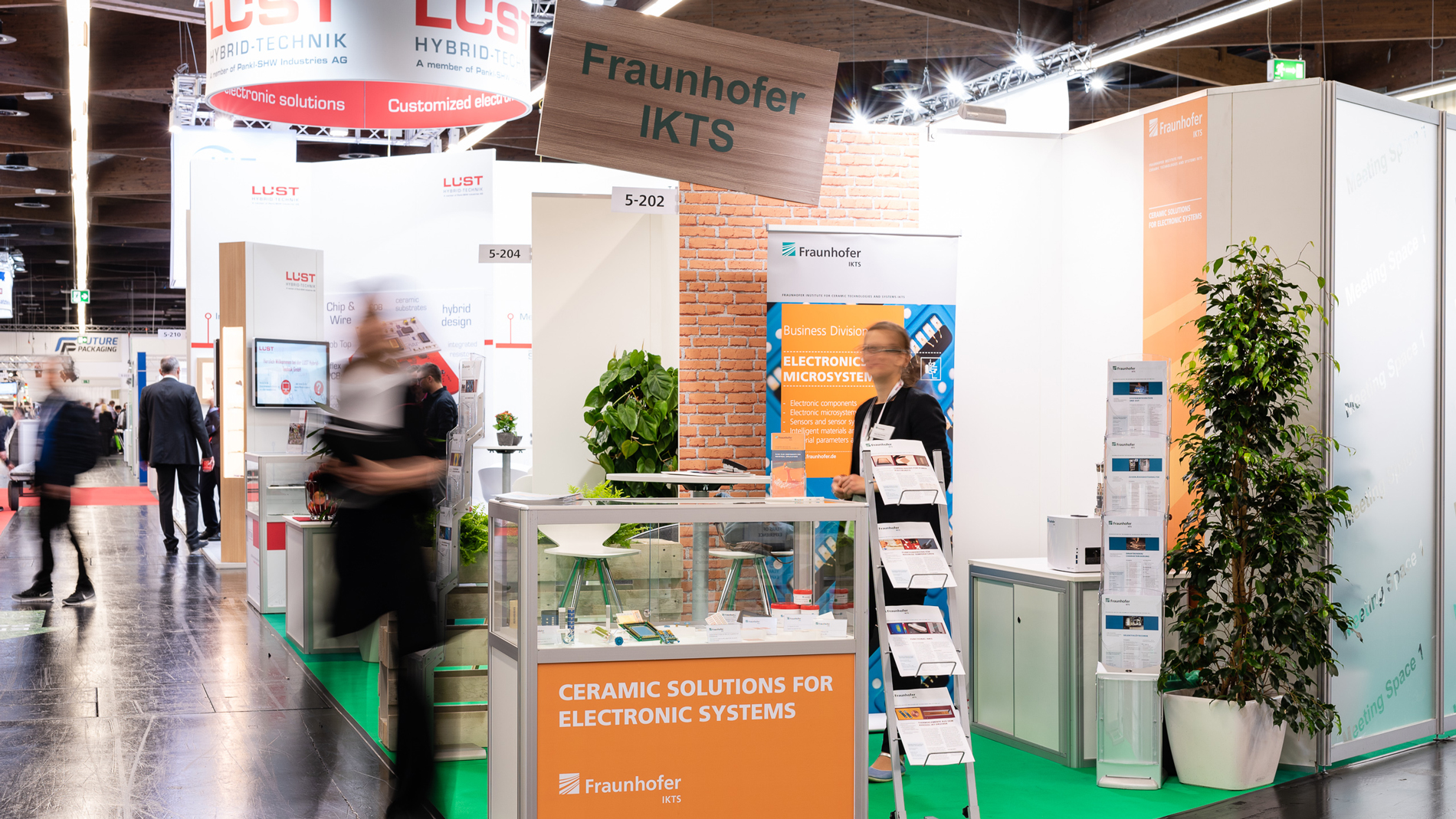 Participation as an exhibitor at the EMS Park was definitely a good investment for us. The discussions we had were very substantial and offer great potential. But we were also able to take some new impulses with us.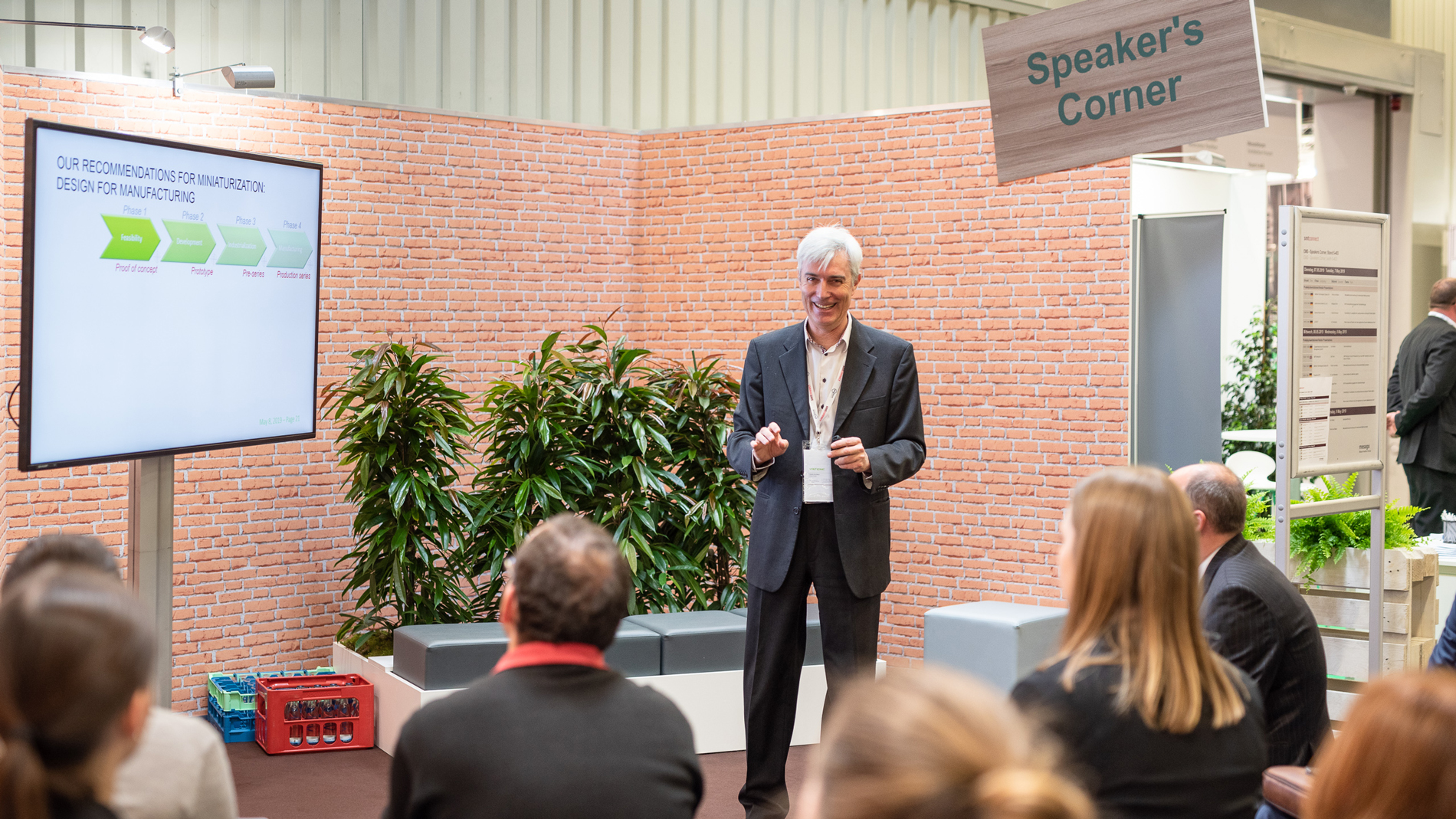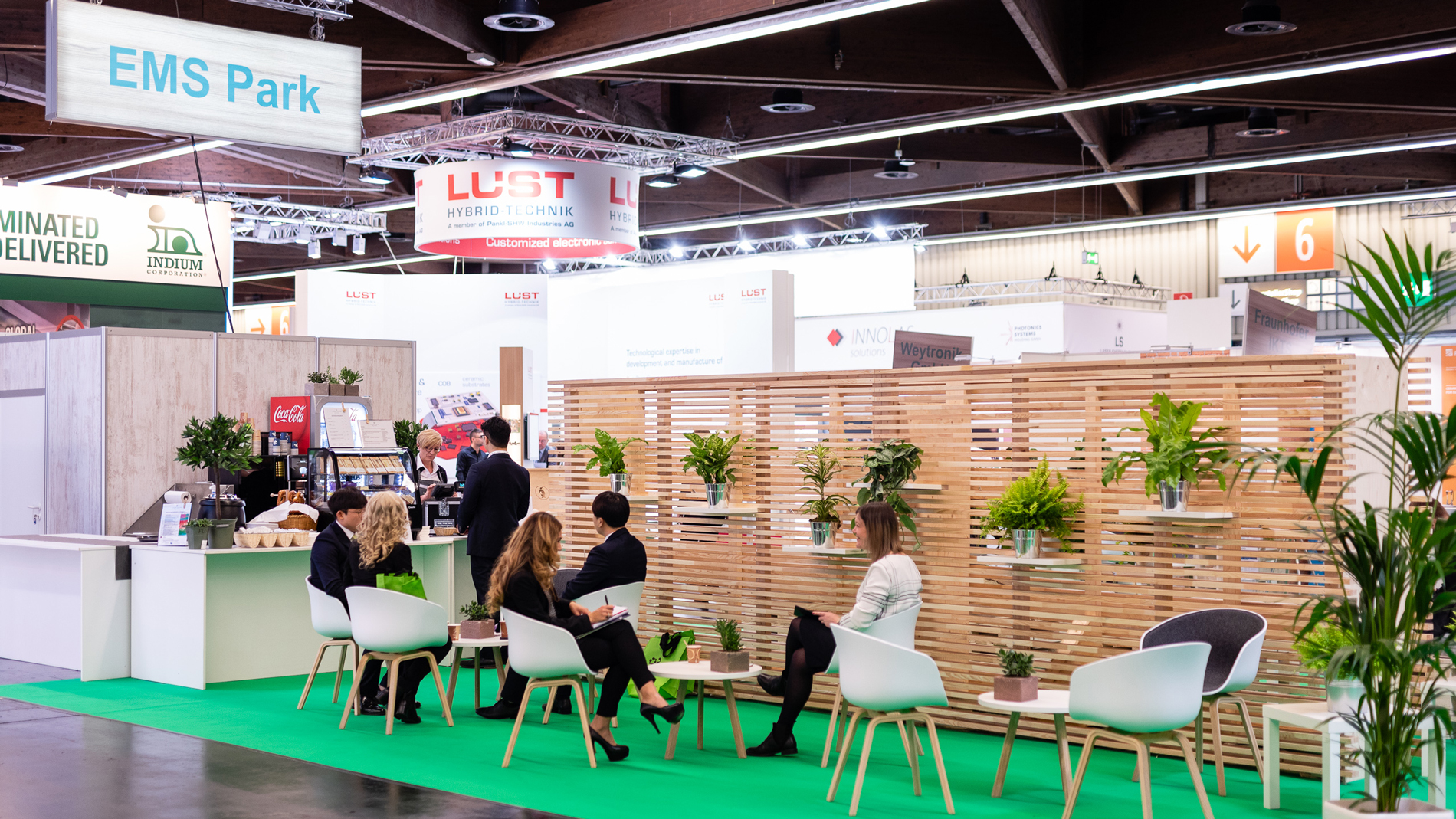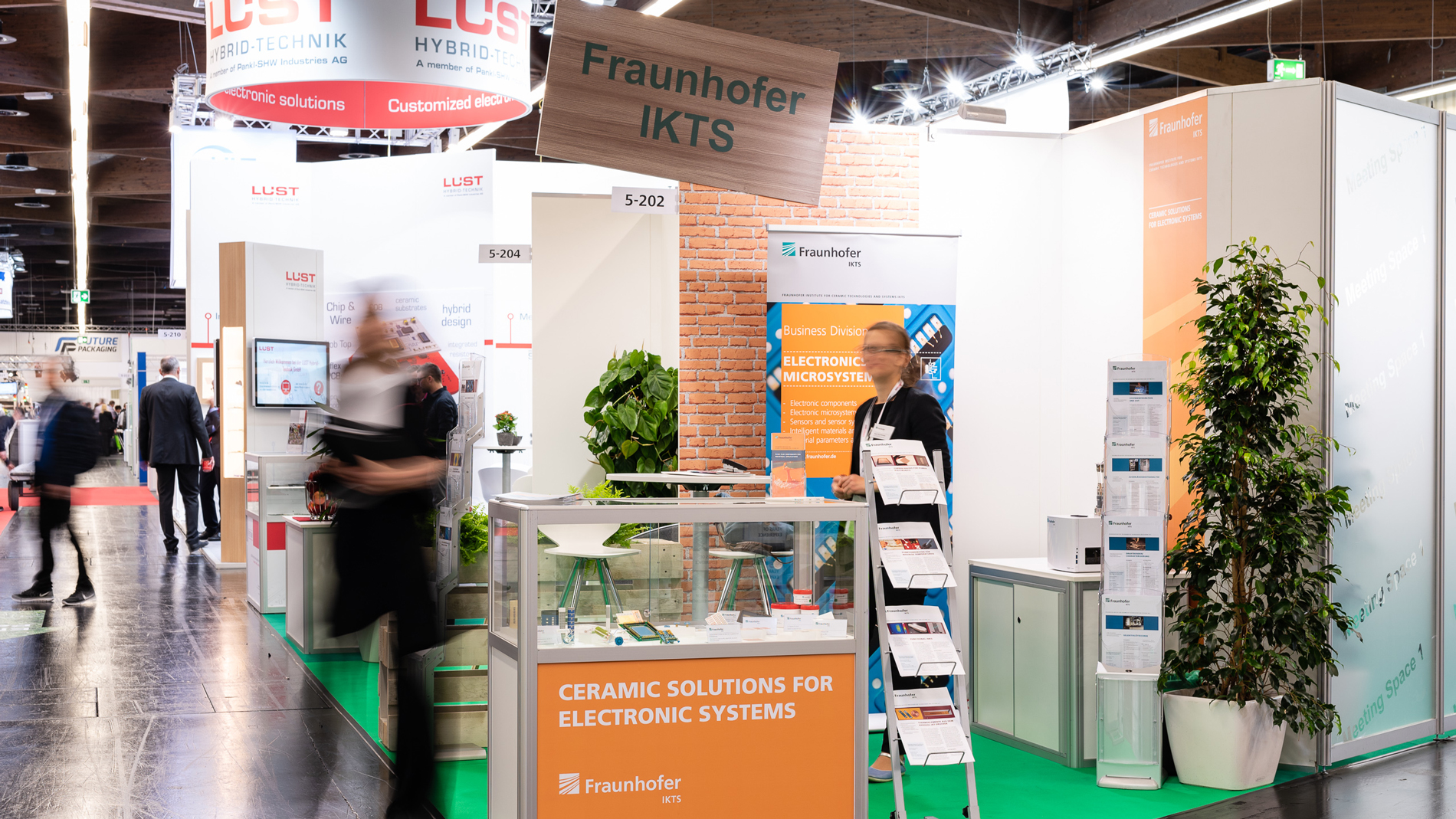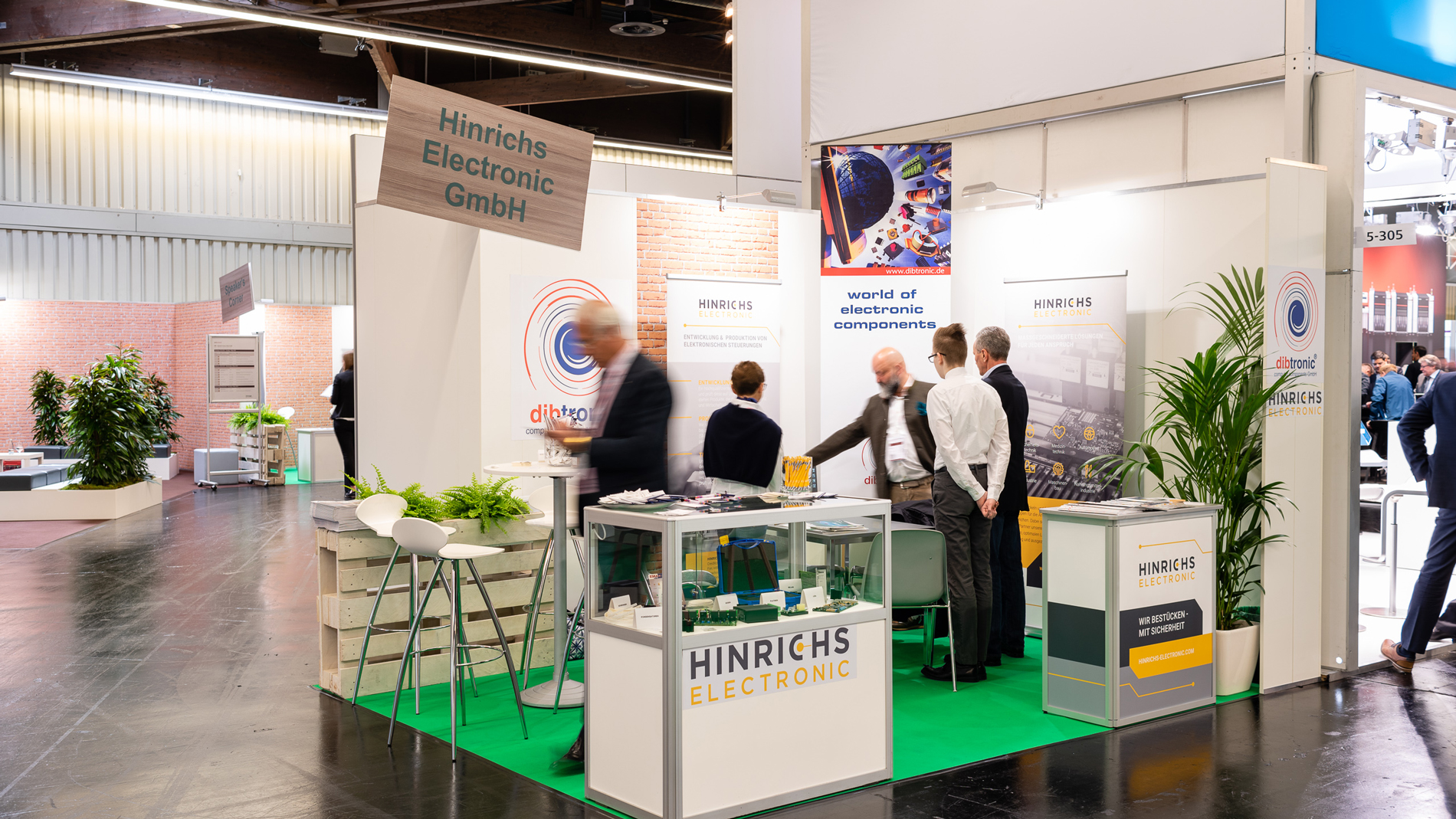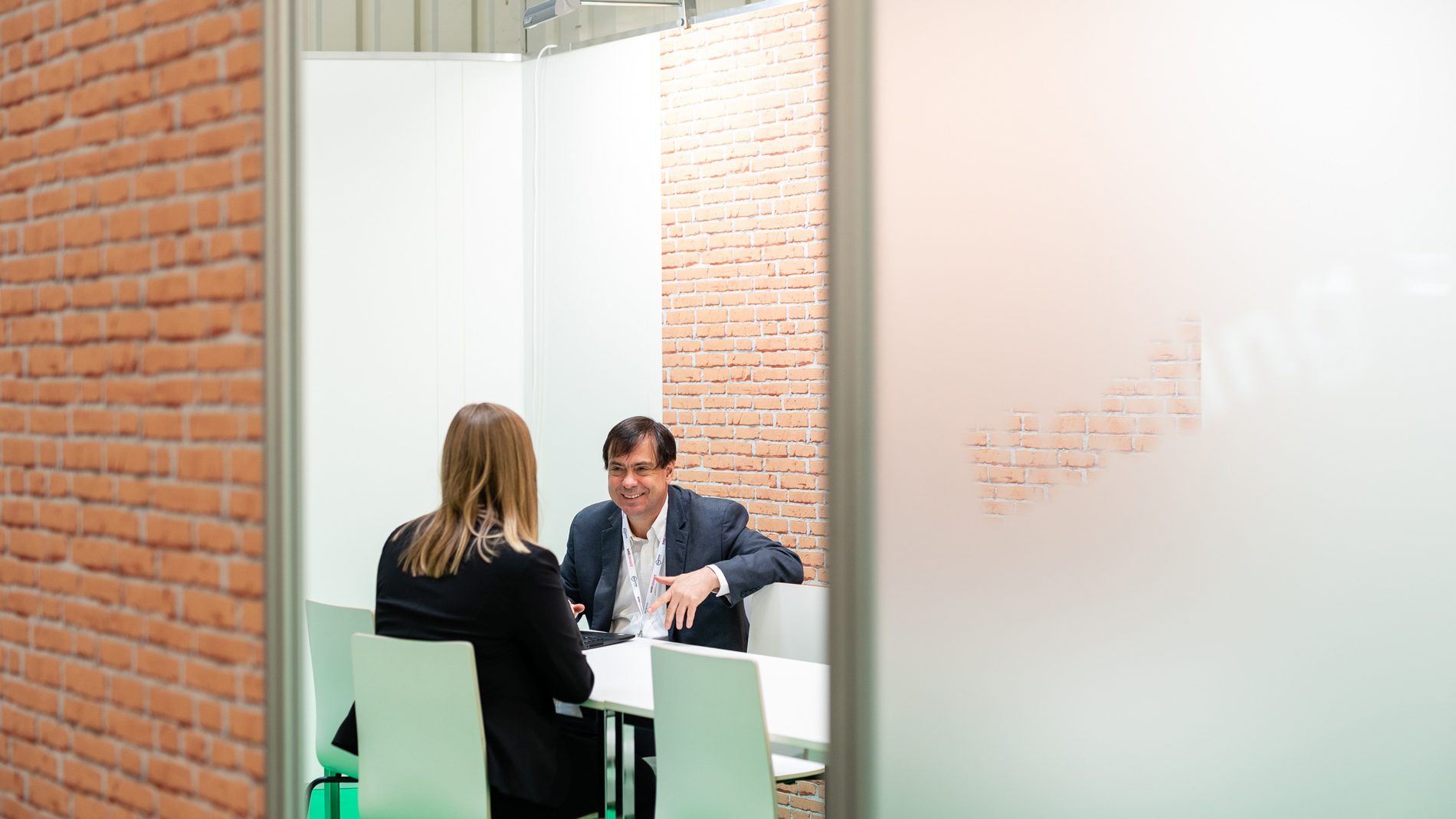 Joint stand "Newcomer Pavilion"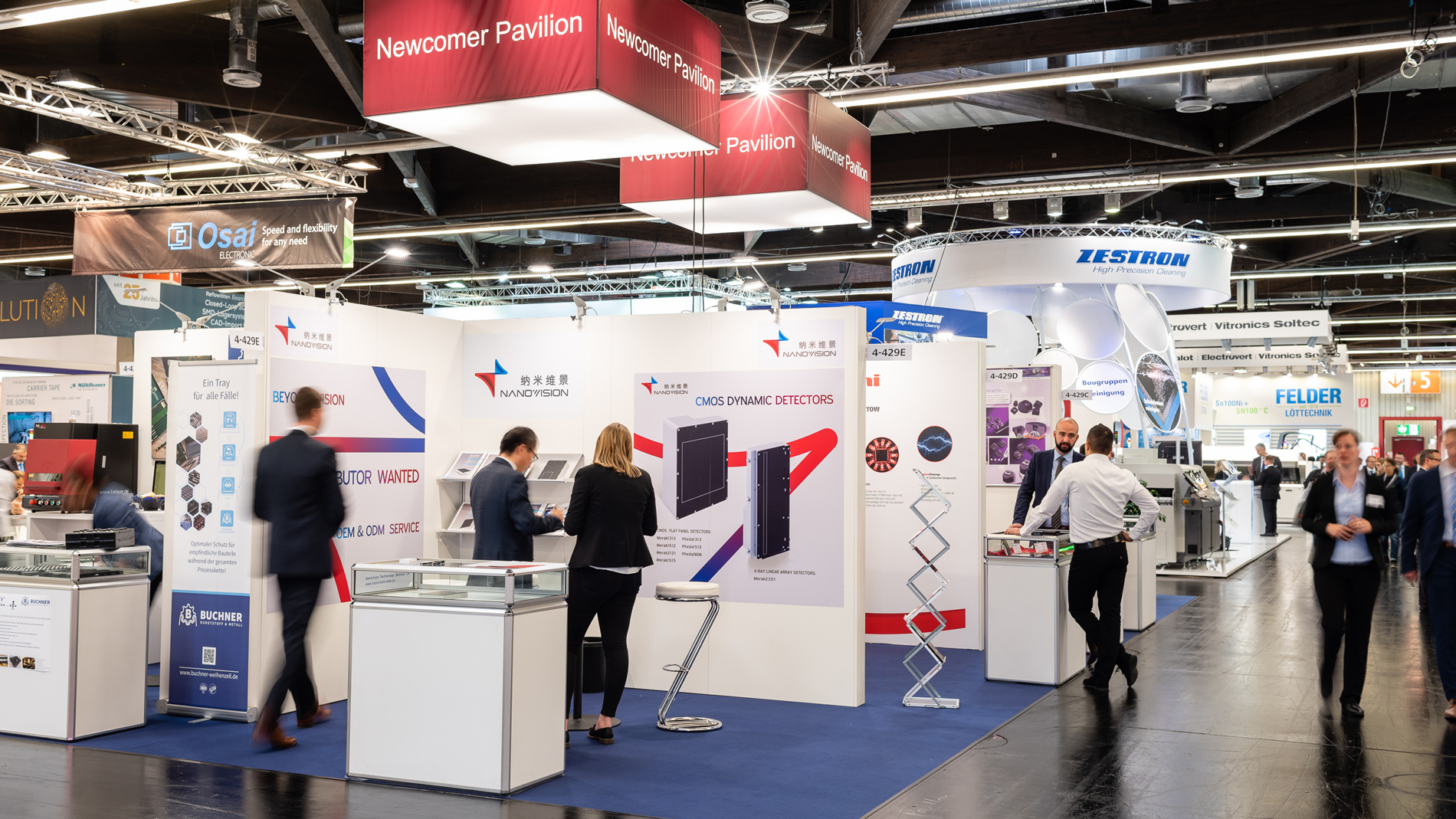 Companies wishing to present their products and solutions for the first time as exhibitors have the opportunity to showcase their firms at the Newcomer Pavilion joint stand at reasonable prices. With the full-service package, companies can test the exhibition with little organizational effort. Newcomers to the industry and to the event also have the chance of making valuable new contacts here.
Special showcase area "PCB meets Components"
If your field of business is printed circuit boards, components and or materials, you can present your products and solutions at the PCB meets Components special showcase area. Thanks to the thematic focal point at this joint stand, there is less wastage. Book your all-round carefree package and leave your exhibition organization to us.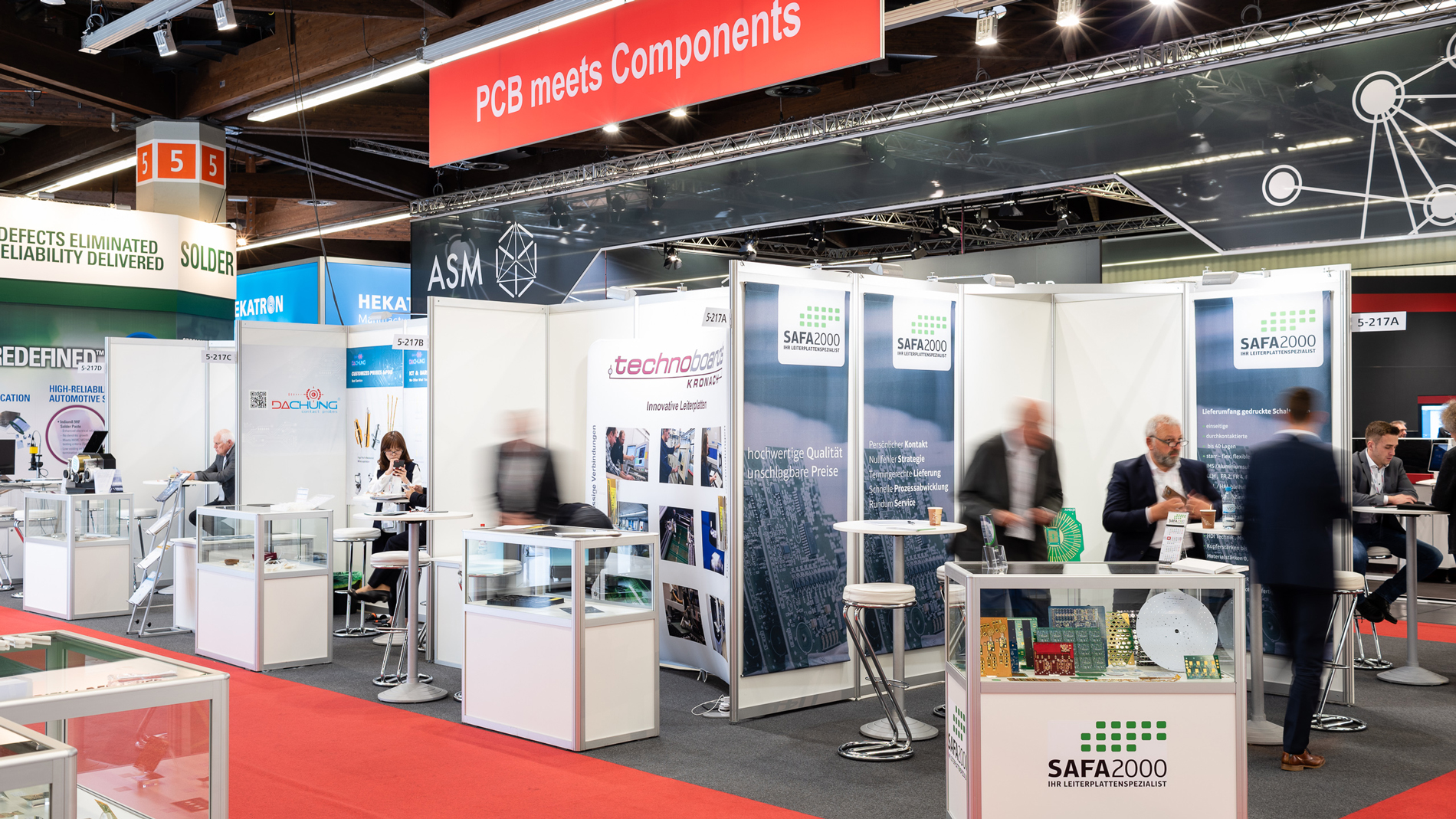 Here you can meet the electronics world: As a PCB specialist, we have had very interesting conversations with visitors from a wide variety of industries, because the topics of e-mobility, industry 4.0 and the Internet of Things are all on our agenda here at this exhibition.