From A to Z – we'll help ensure that your participation in this specialist exhibition goes smoothly. You can exhibit at your own booth or take advantage of our system rental booths, which include booth equipment.
System rental booth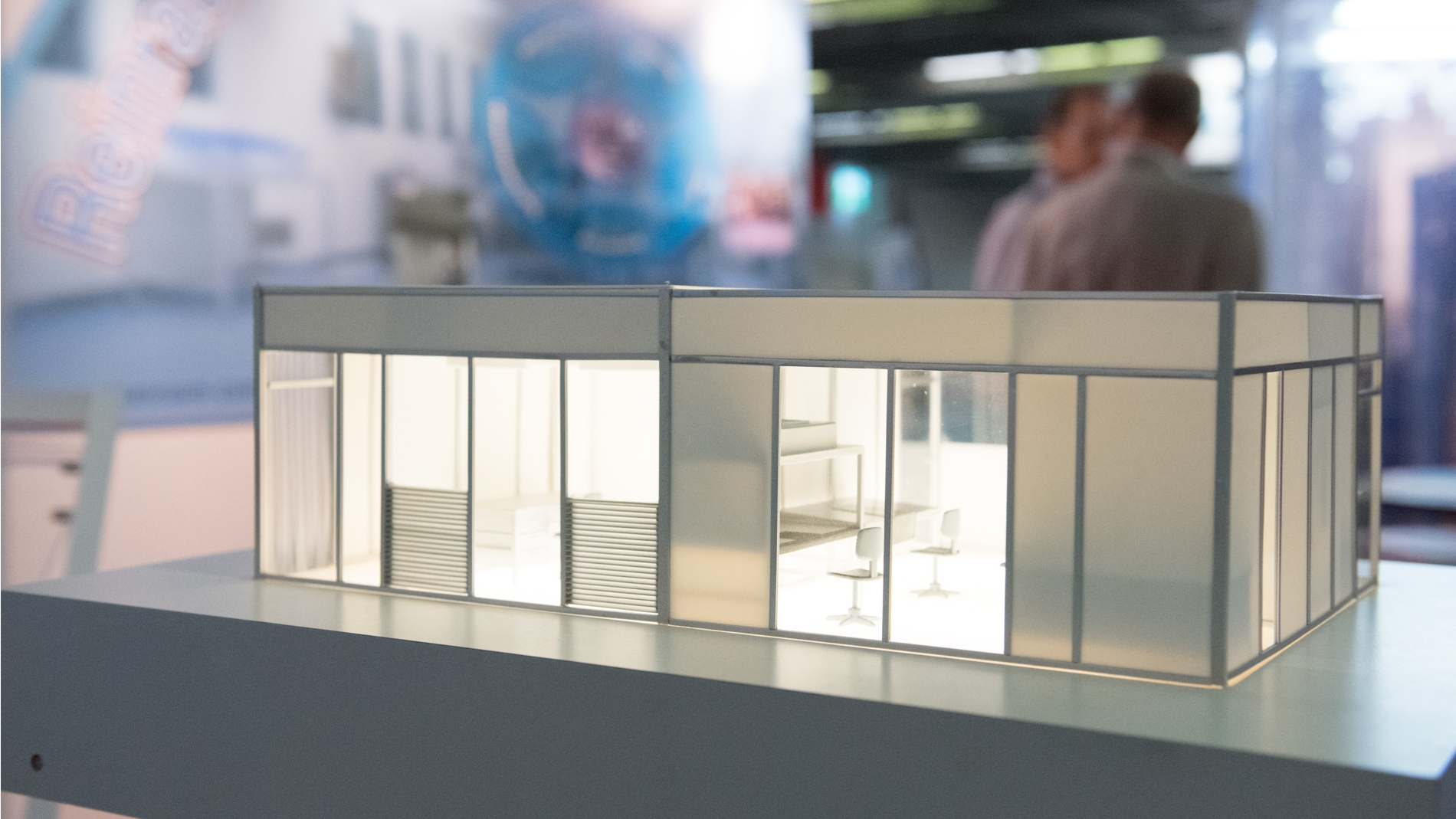 Exhibitors, who do not have their own booths are able to rent them.
When you select a package with a system rental booth, you will receive booth walls, flooring, a panel labeled with your company name, and lighting for the booth. Whether or not you opt for a system rental booth, each booth unit is equipped with a table and two chairs, as well as lighting and an electrical connection (including power consumption).
Two strong foundations for success - the basic booths TRIO and ZOOM
The system rental booths TRIO and ZOOM are available from 99 EUR/sqm (plus VAT). With both these stands, you have the option of selecting the color for the column and for the carpet, either in blue or grey. The basic stand TRIO also offers you the choice of three different colors for your panel. Both options also include a basic cleaning and daily cleaning of the booth. You can find more information here.

Special showcase area "EMS Park"
Do you offer EMS services and are you looking for a suitable platform to present them? Then a stand at the special showcase area "EMS Park" at the SMTconnect is the ideal solution for you. Book our full-service package or participate individually with your own stand and focus exclusively on your target group – we will take care of the rest.
Joint stand "Newcomer Pavilion"
Companies wishing to present their products and solutions for the first time as exhibitors have the opportunity to showcase their firms at the "Newcomer Pavilion" joint stand at reasonable prices. With the full-service package, companies can test the exhibition with little organizational effort. Newcomers to the industry and to the event also have the chance of making valuable new contacts here.
Special showcase area "PCB meets Components"
If your field of business is printed circuit boards, components and or materials, you can present your products and solutions at the "PCB meets Components" special showcase area. Thanks to the thematic focal point at this joint stand, there is less wastage. Book your all-round carefree package and leave your exhibition organization to us.
Joint stand "Optics meets Electronics"
Are you a supplier in the field of optoelectronics? Then the joint stand "Optics meets Electronics" will offer you an ideal platform to present your products and services to a broad specialist audience. Participation is cost-effective and convenient. Book our full-service package, which includes everything you need for a successful exhibition.