From A to Z – We have everything you need for a smooth and easy experience at the SMTconnect. You can exhibit at a joint stand or individually, and use your own stand or take advantage of our offer of a rental stand including stand equipment.
Combination package: participation with rental stand made easy
Exhibitors without their own booth can rely on the SMTconnect's full service offering and book booth space and stand construction as part of the combination package. There are two options to choose from, Basic and Premium, to tailor your trade show participation to your needs and budget.
You have only booked stand space but do not have your own stand? No problem, in the Shop for Exhibitor Services you can order a rental stand at a later date and choose from three service packages.
Cost and time savings
High-quality stand construction in two variations
Minimal organizational effort due to the full service package and individual support from the SMTconnect team
Stand space and construction
Equipment (varies depending on the package, detailed information can be found in the registration form)
Lighting and electricity supply
Daily cleaning and stand guarding
Extensive marketing package

Combination package Basic from 390 Euro/sqm (minimum stand size 15 sqm)
Combination package Premium from 445 Euro/sqm (minimum stand size 16 sqm)
All prices plus VAT, and mandatory marketing contribution amounting 690 Euro plus VAT, and an additional amount of 0.60 Euro/sqm plus VAT for the Exhibition and Trade Fair Committee of the German Economy e. V. (AUMA).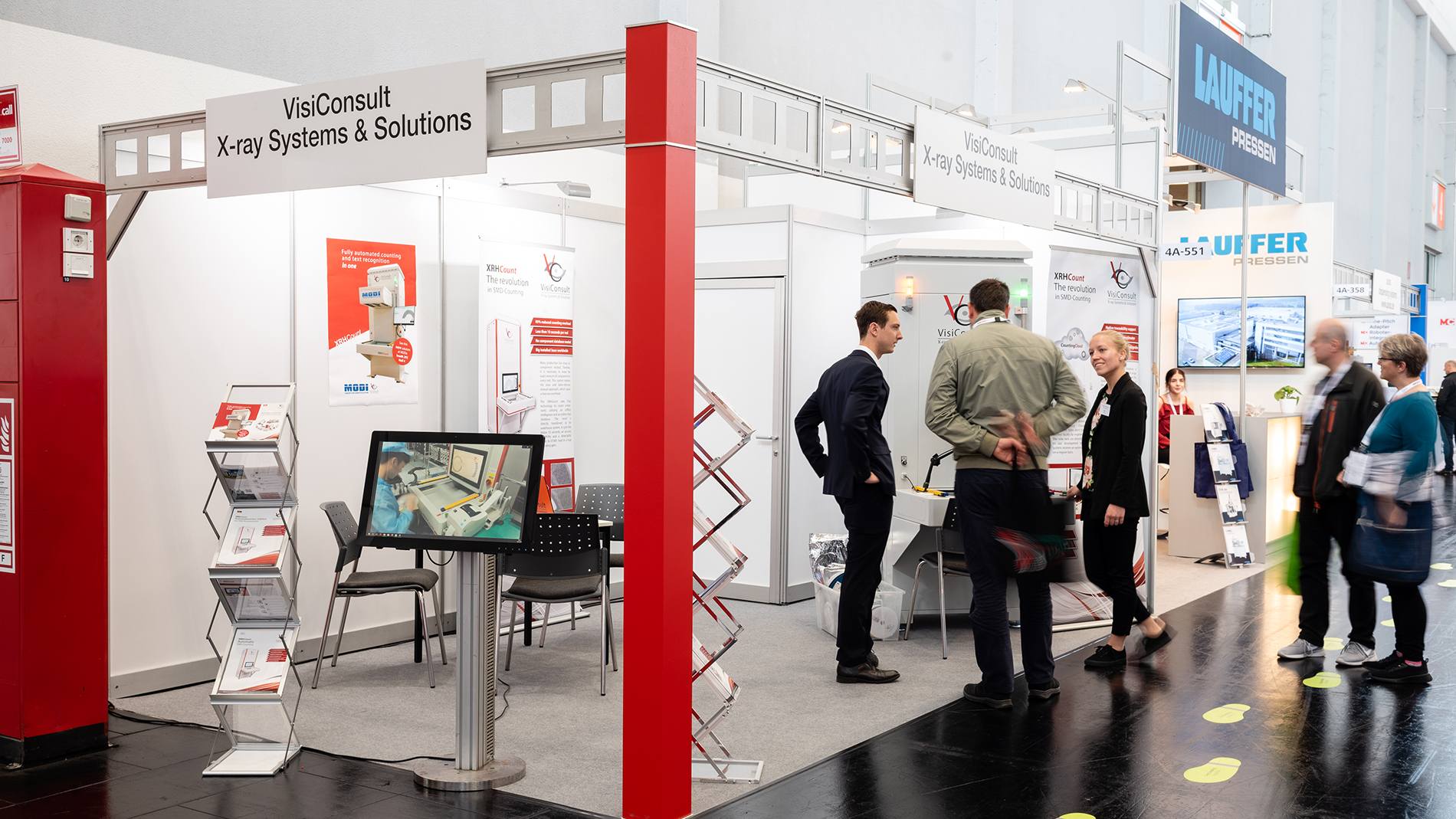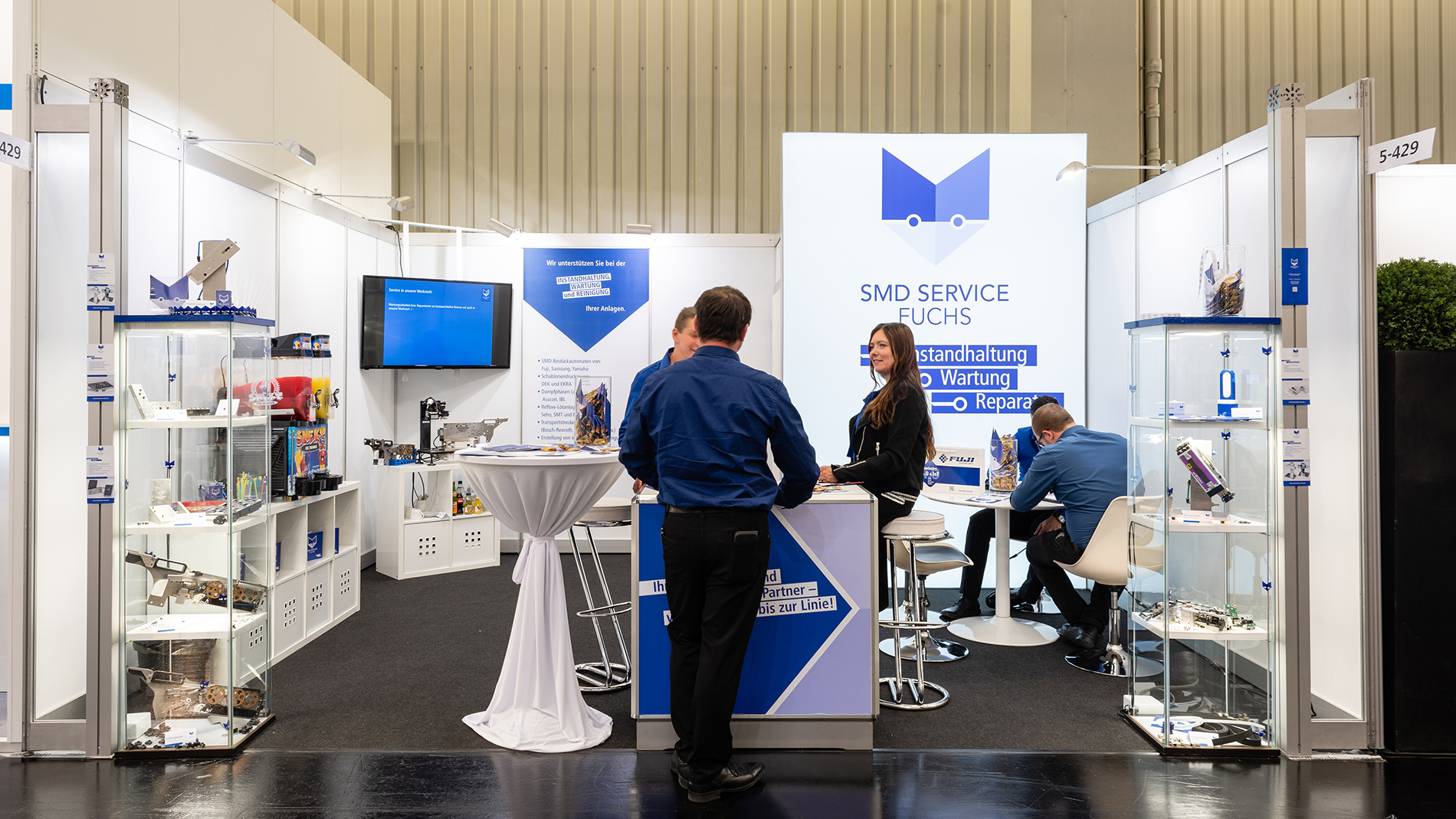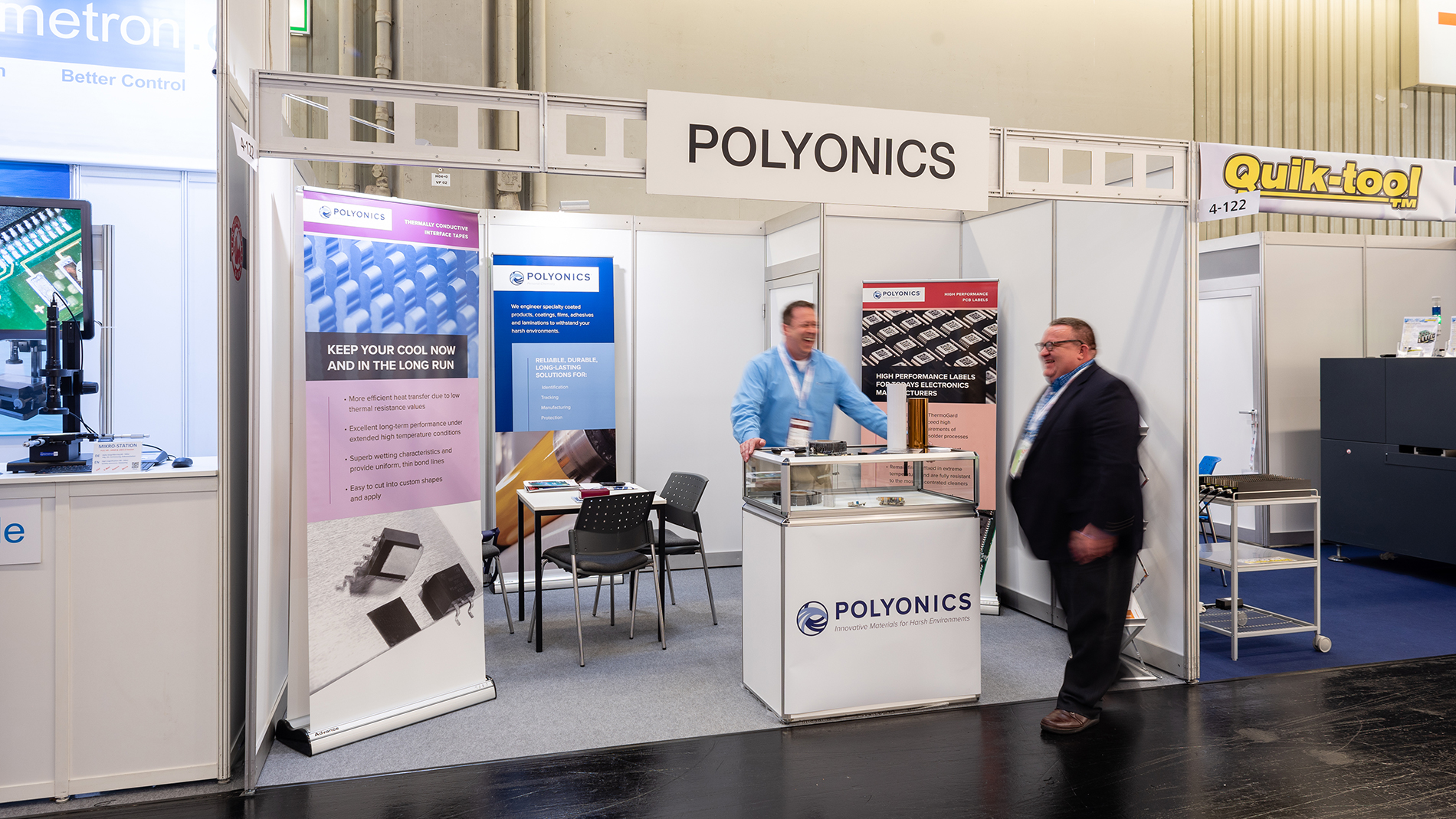 EMS Park: OEMs and EMS on the road to joint success
The EMS Park offers EMS providers the ideal platform to introduce their range of services to OEM trade fair visitors and explain the benefits of a collaboration.
Why should you take advantage of this opportunity, even if your backlog is full at the moment? Because in times of component shortages and product discontinuations, you have the power to shape the future of your business: By working with your customers in an open and trusting manner and getting involved in projects earlier, i.e. during the product development phase, potential supply bottlenecks can be identified and circumvented at an early stage. This also pays off financially for EMS providers.
Numerous SMTconnect visitors work for well-known OEMs. By booking one of our attractive all-inclusive packages, you can take full advantage of the inviting ambience of the EMS Park with its near-natural design to meet precisely this target group at minimal expense. Initial contacts take place casually in the open area; a separate meeting room is available for more confidential, in-depth discussions. During the best practice presentations in the Speakers Corner, you can further increase your visibility by making a contribution or even gather new input for your day-to-day business yourself. So what are you waiting for?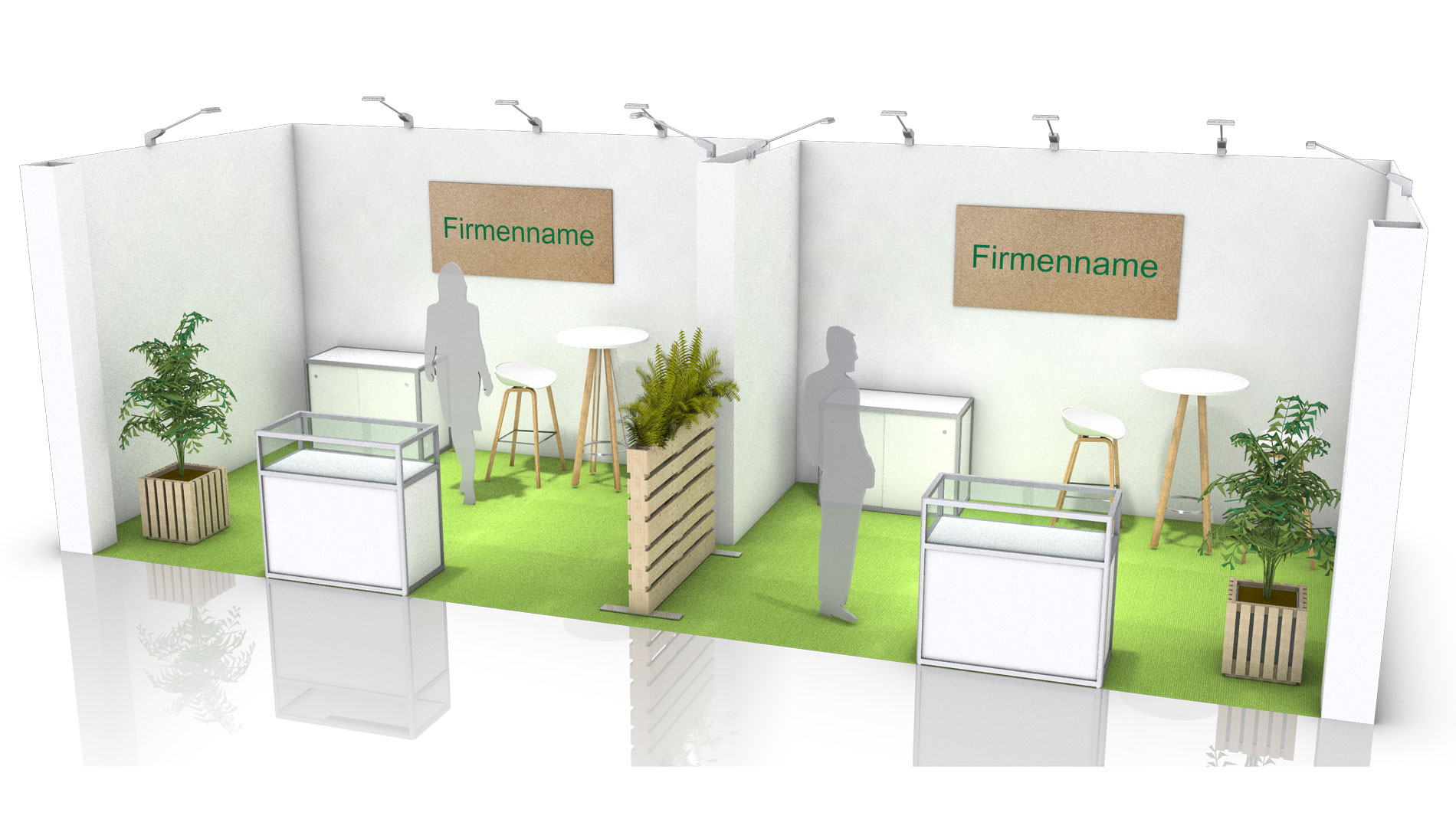 Participation as an exhibitor at the EMS Park was definitely a good investment for us. The discussions we had were very substantial and offer great potential. But we were also able to take some new impulses with us.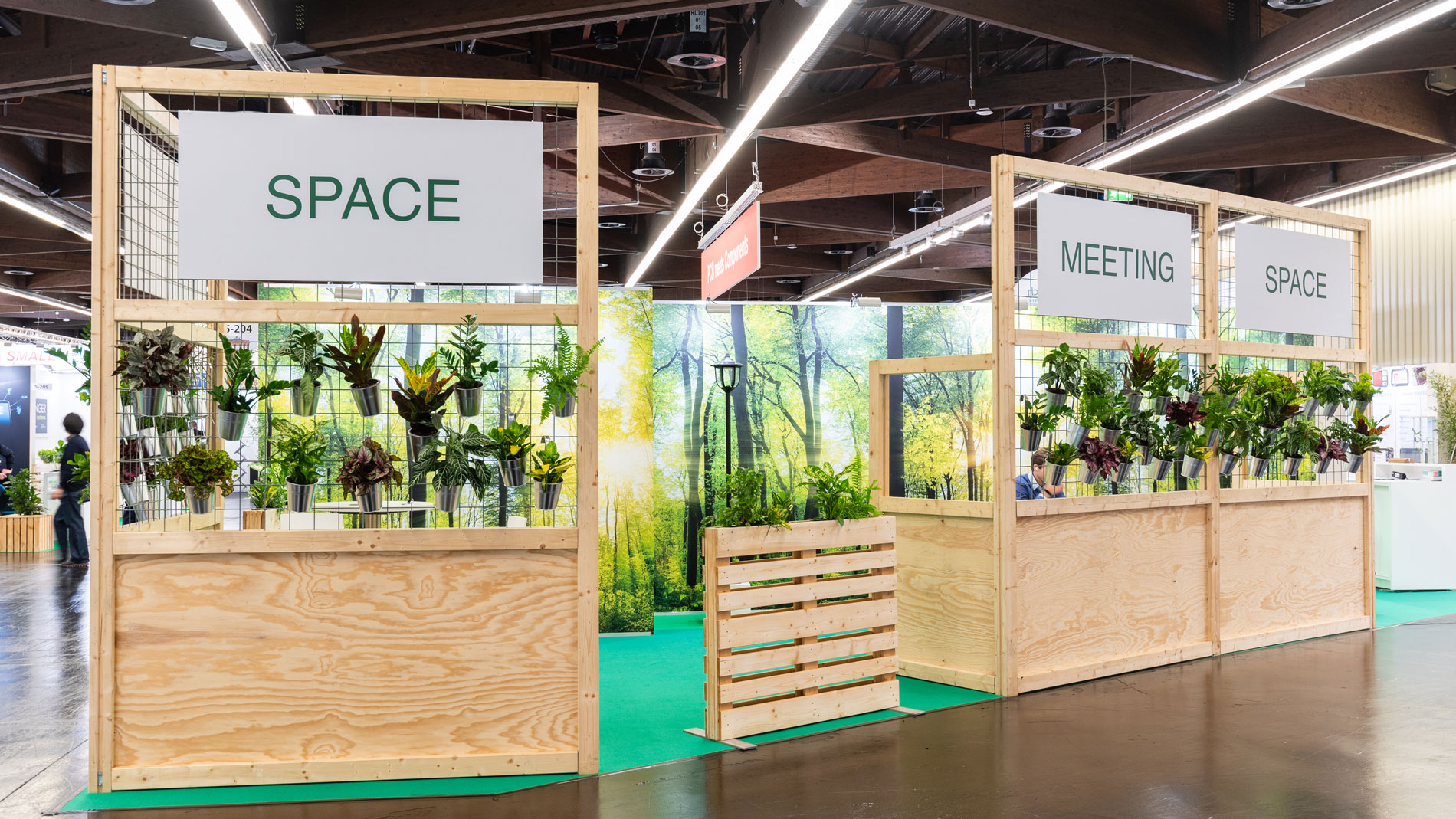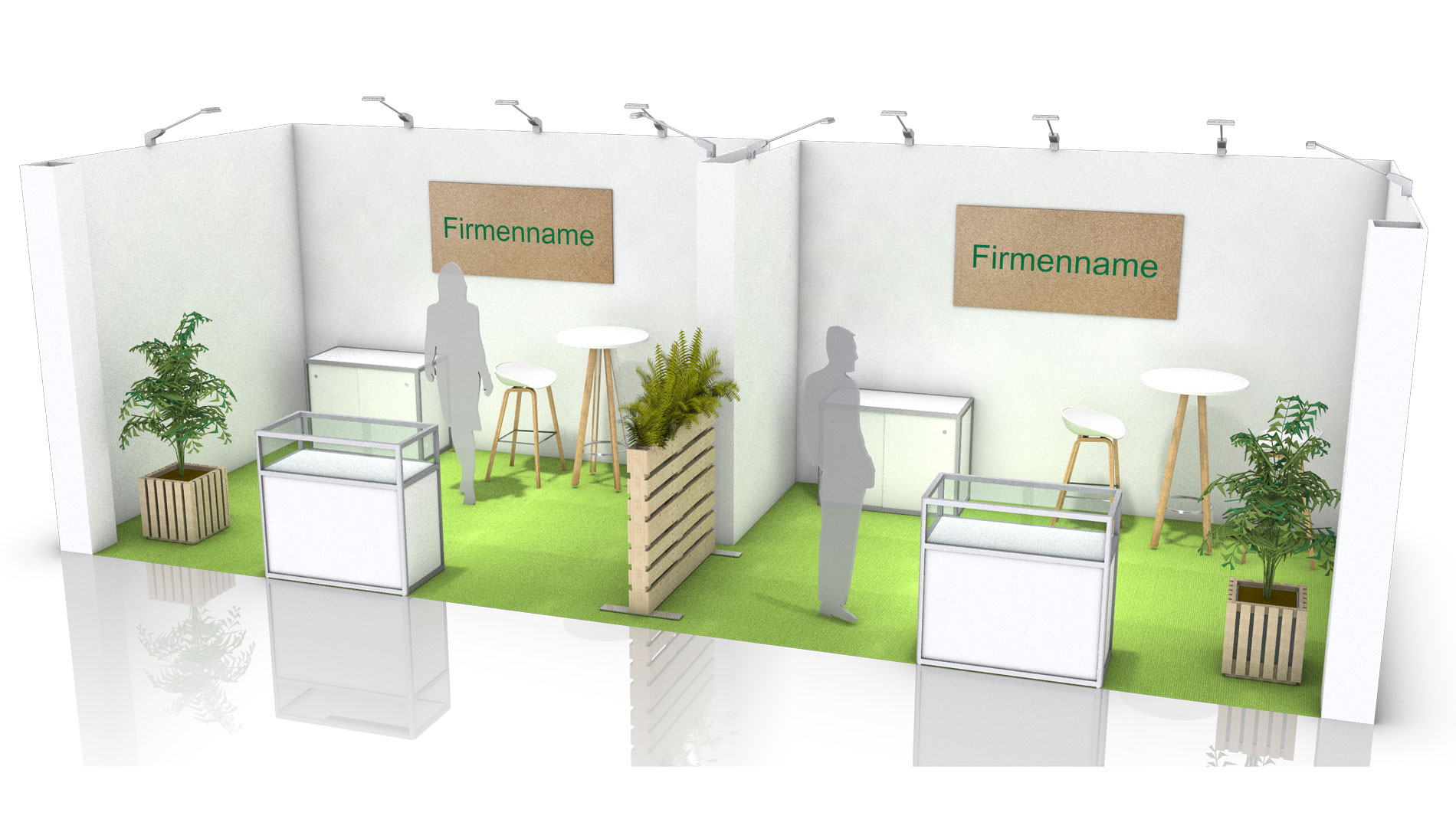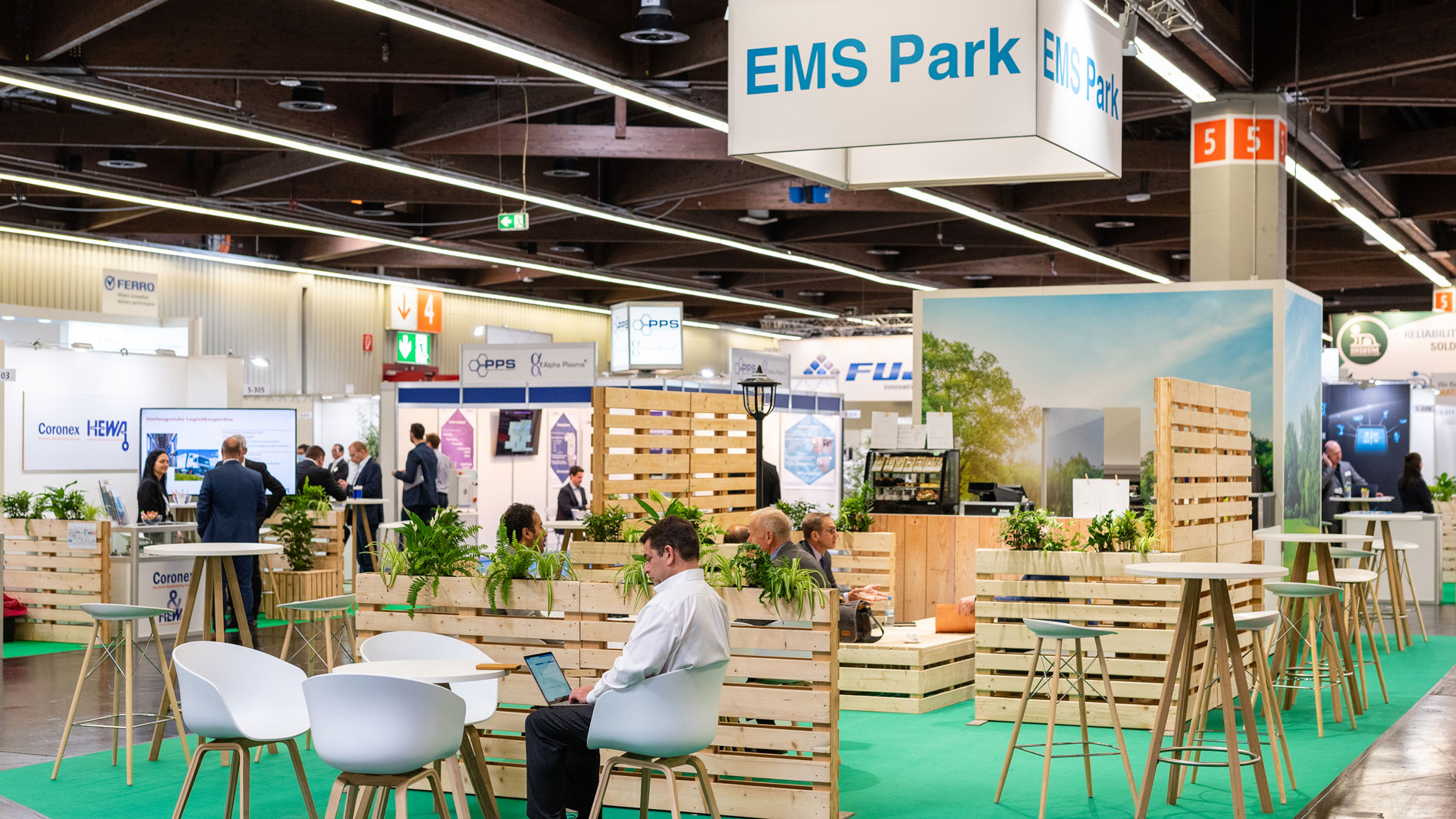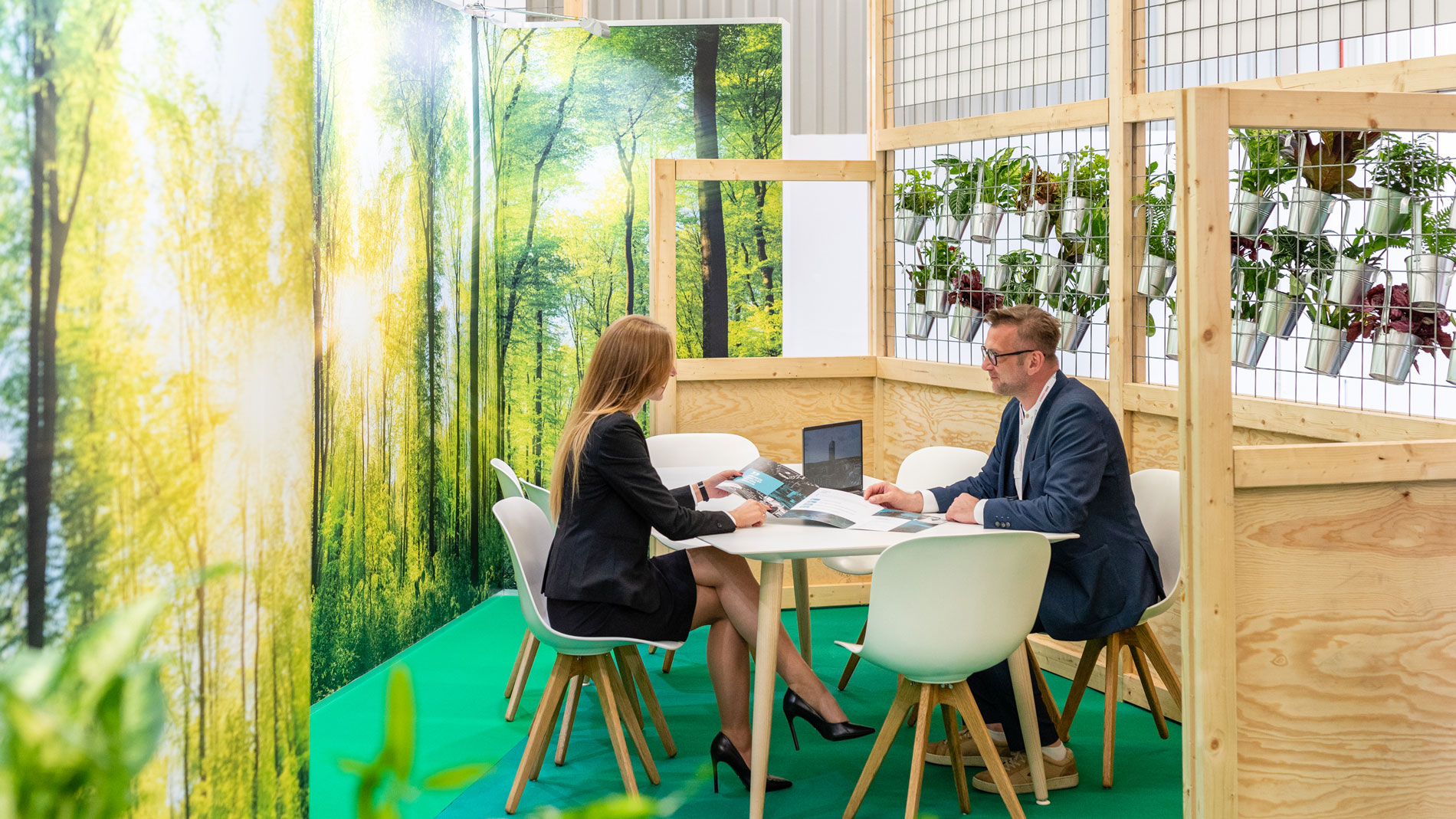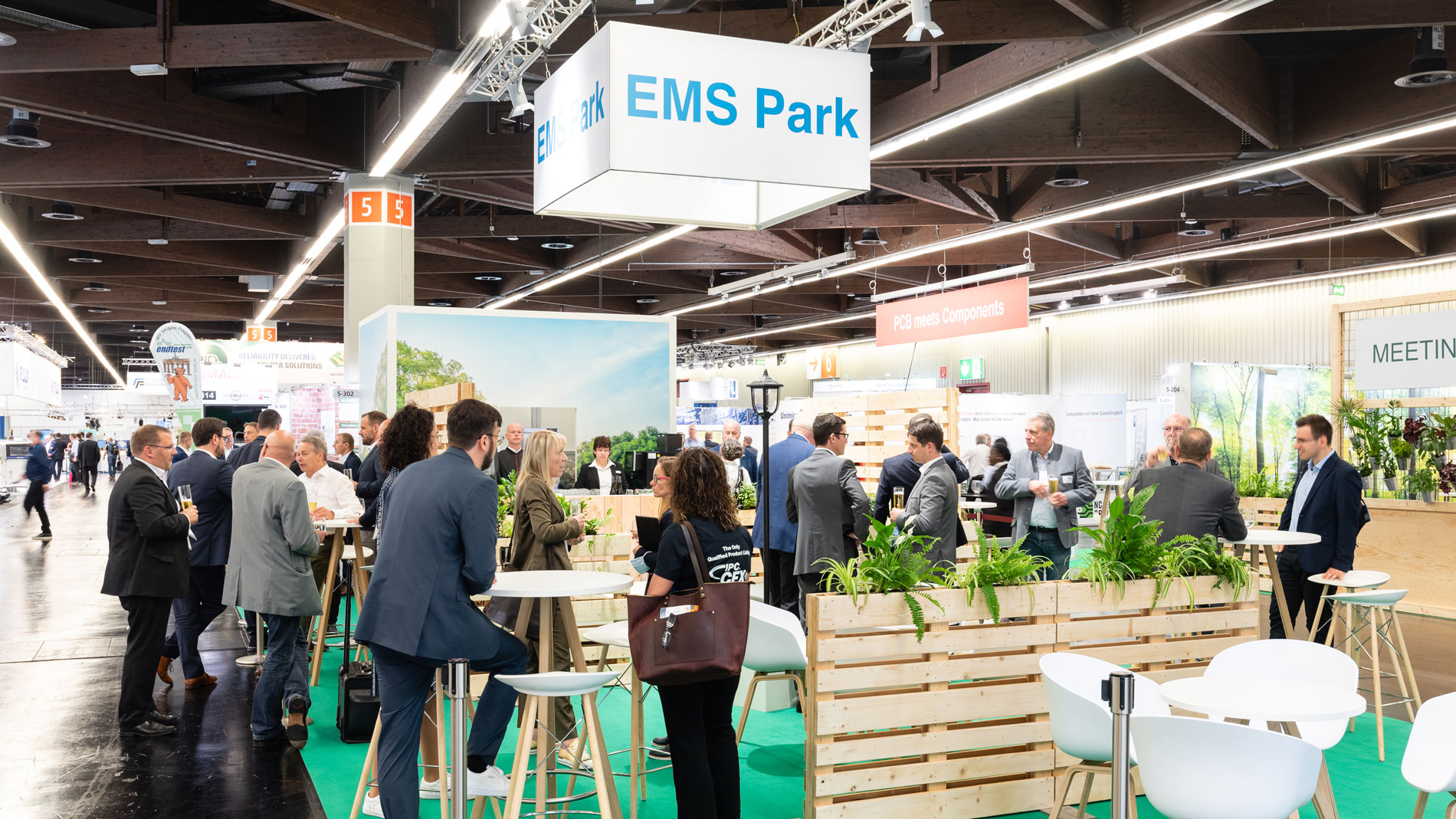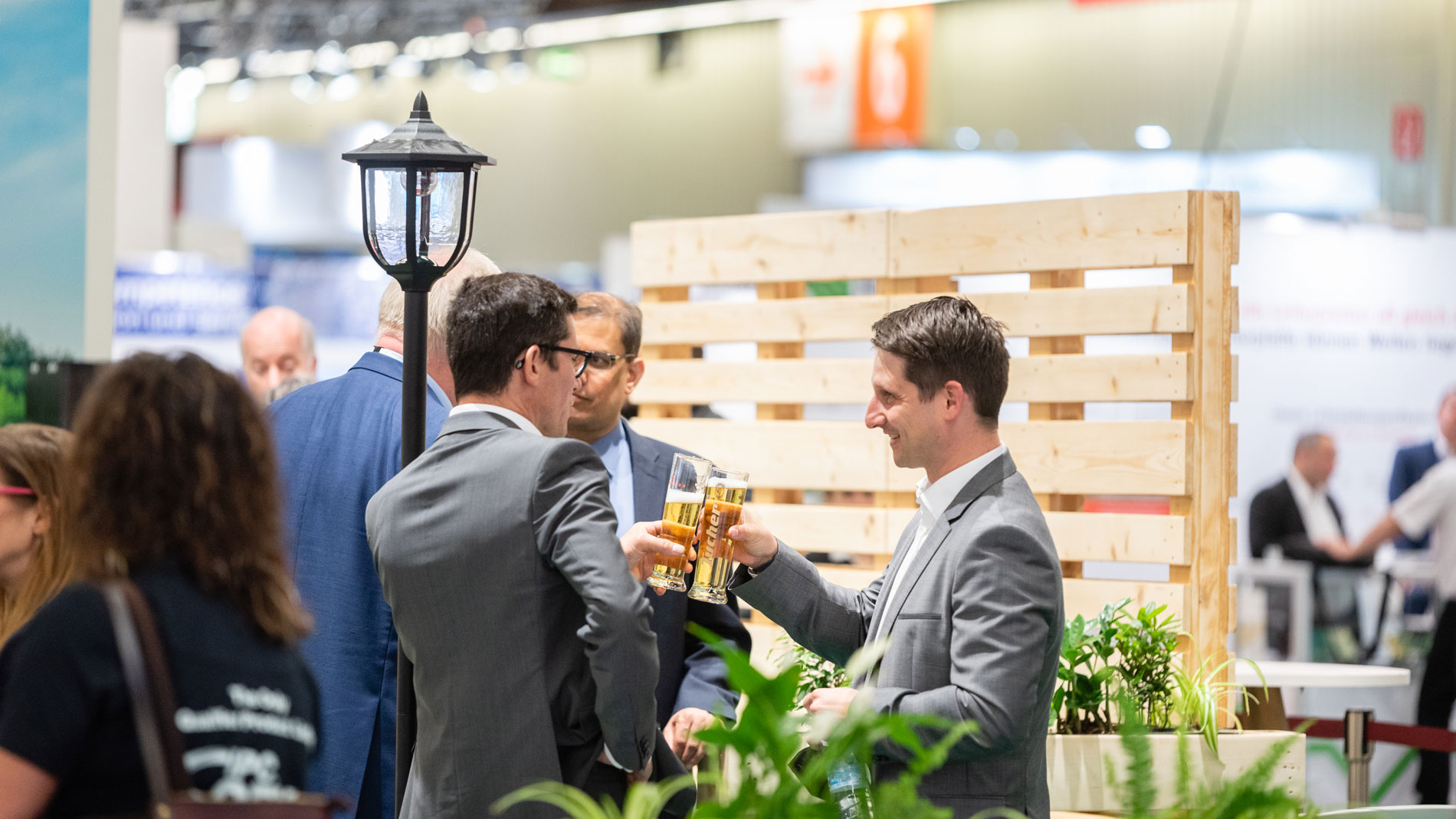 Special showcase area "PCB meets Components"
If your field of business is printed circuit boards, components and or materials, you can present your products and solutions at the PCB meets Components special showcase area. Thanks to the thematic focal point at this joint stand, there is less wastage. Book your all-round carefree package and leave your exhibition organization to us.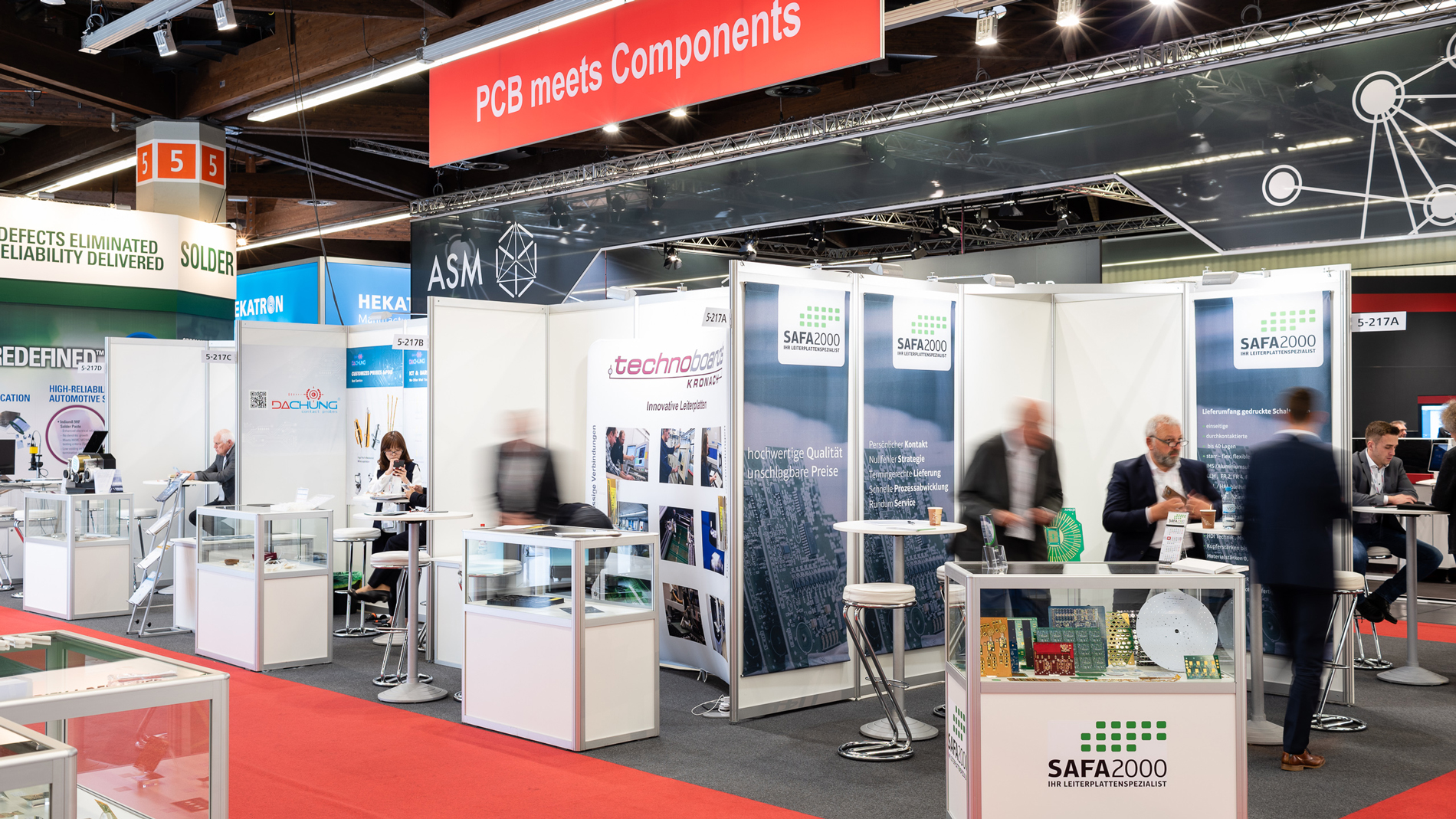 Here you can meet the electronics world: As a PCB specialist, we have had very interesting conversations with visitors from a wide variety of industries, because the topics of e-mobility, industry 4.0 and the Internet of Things are all on our agenda here at this exhibition.