SMTconnect is the only event in Europe that brings together people and technologies from the areas of development, production, services, and applications in connection with microelectronic assemblies and systems.
Profile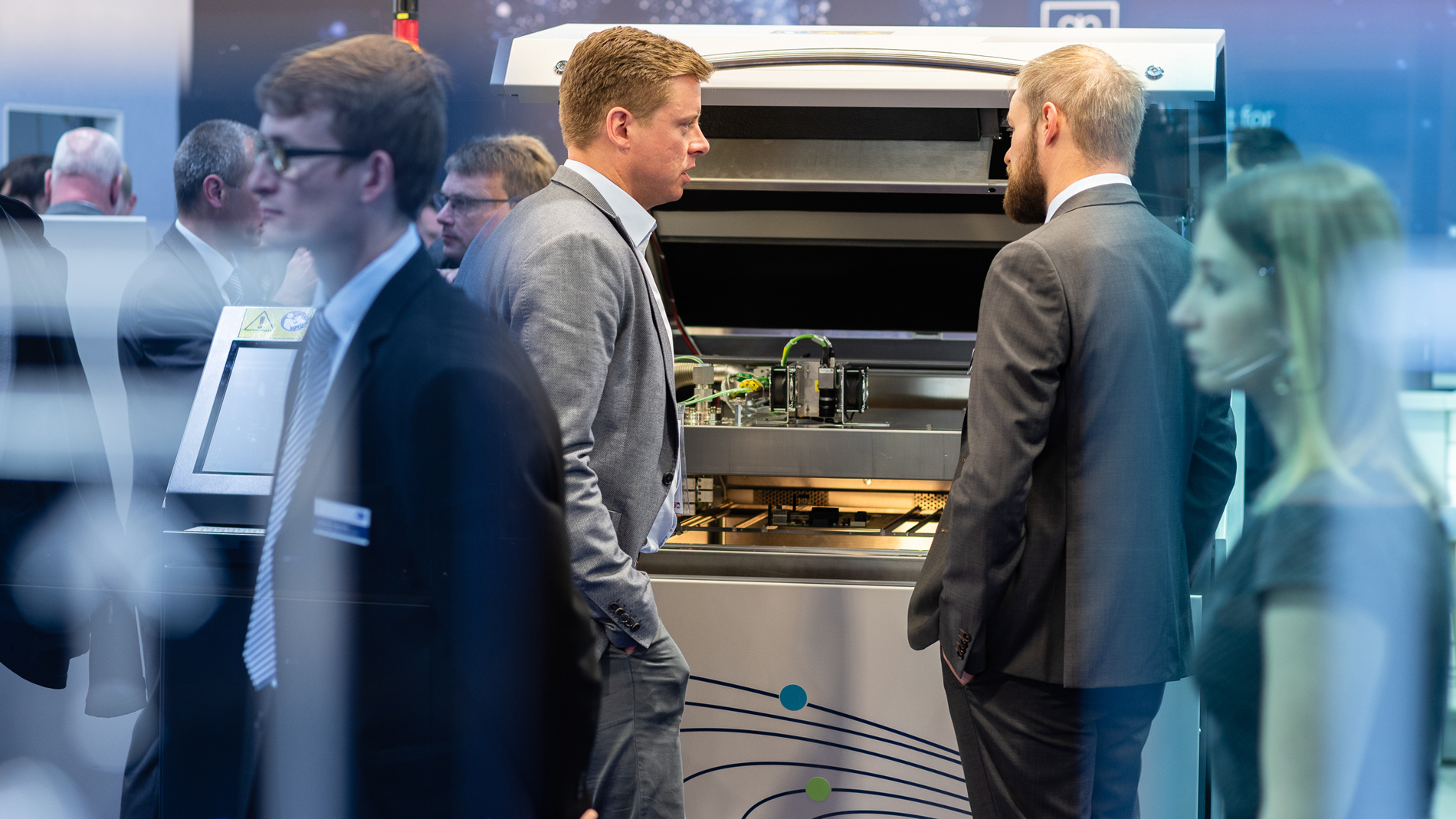 This event follows the motto "Manufacturing together" and provides an ideal setting for sharing ideas within the electronics community, developing tailored solutions for electronic assemblies and systems, laying the groundwork for business deals, and honing your expertise.
Topics
The event focuses on the following subjects:
System development and production preparation
Materials and components
Processes and manufacturing
Reliability and test
Software and production control


Leiterplatten in einem Transportrahmen zur Reinigung
Alois Mahr, Zollner Elektronik AG zu "Digitale Transformation in der modernen Elektronikproduktion"
Gesprächssituation an der Fertigungslinie "Future Packaging" mit Kurtz Ersa GmbH
Bestückungsautomat Z:LEX YSM20R von YAMAHA MOTOR EUROPE N.V.
3D-Inspektionssysteme, Röntgeninspektion und Lötpasten-AOI von Omron Europe BV
Live-Produktion und Führung an der Future Packaging Fertigungslinie, organisiert vom Fraunhofer IZM
Gesprächssituation am Stand von Rehm Thermal Systems GmbH
Messegeschehen in Halle 4: Panasonic Industry Europe GmbH, JUKI Automation Systems GmbH und mehr
VALTRONIC Technologies (Suisse) SA zu "Mikroelektronische Anordnung für miniaturisierte Medizinprodukte" auf dem Speakers' Corner
GermanRobotics auf der Sonderschaufläche Cluster Mechatronik & Automation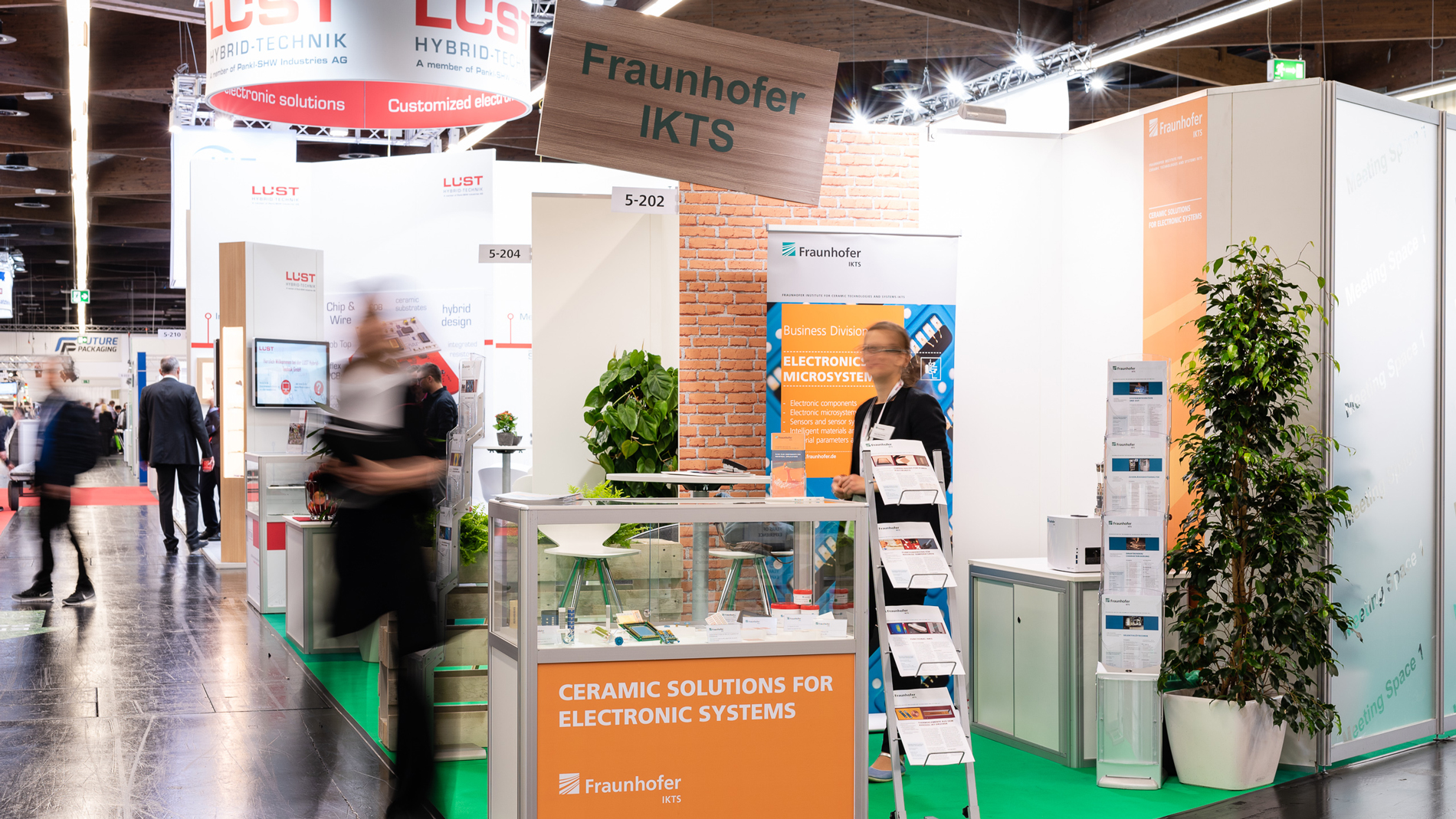 Participation as an exhibitor at the EMS Park was definitely a good investment for us. The discussions we had were very substantial and offer great potential. But we were also able to take some new impulses with us.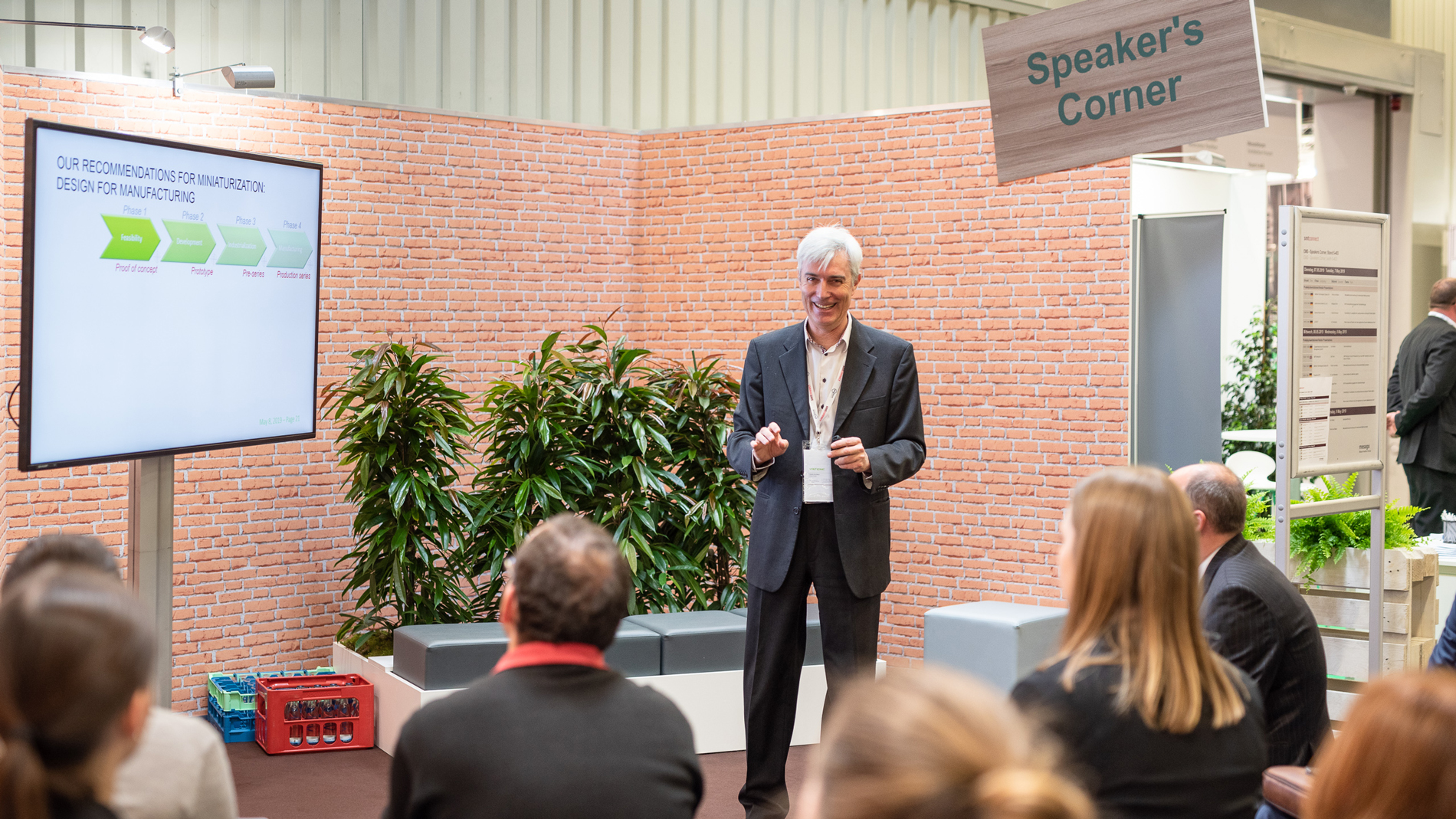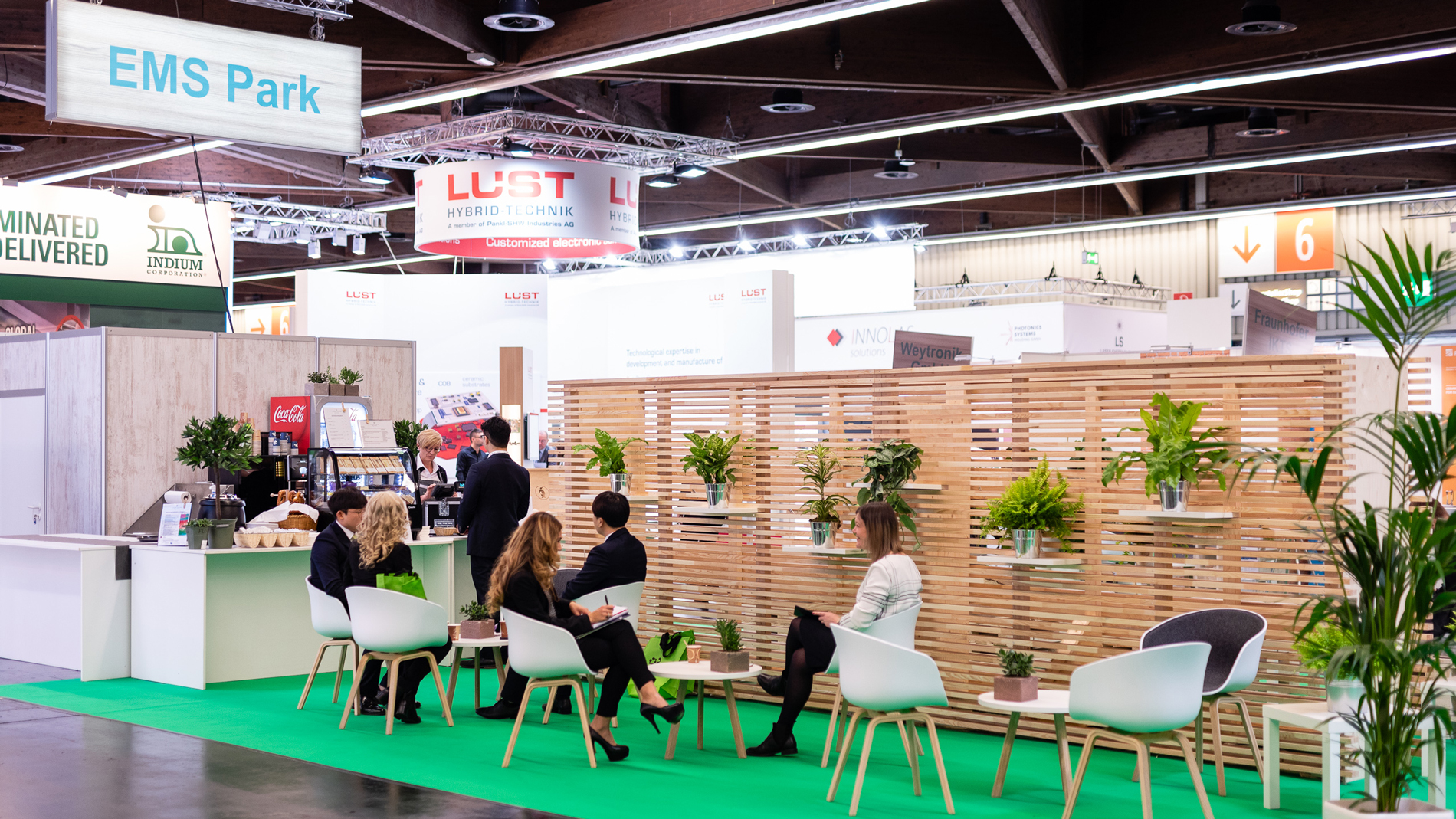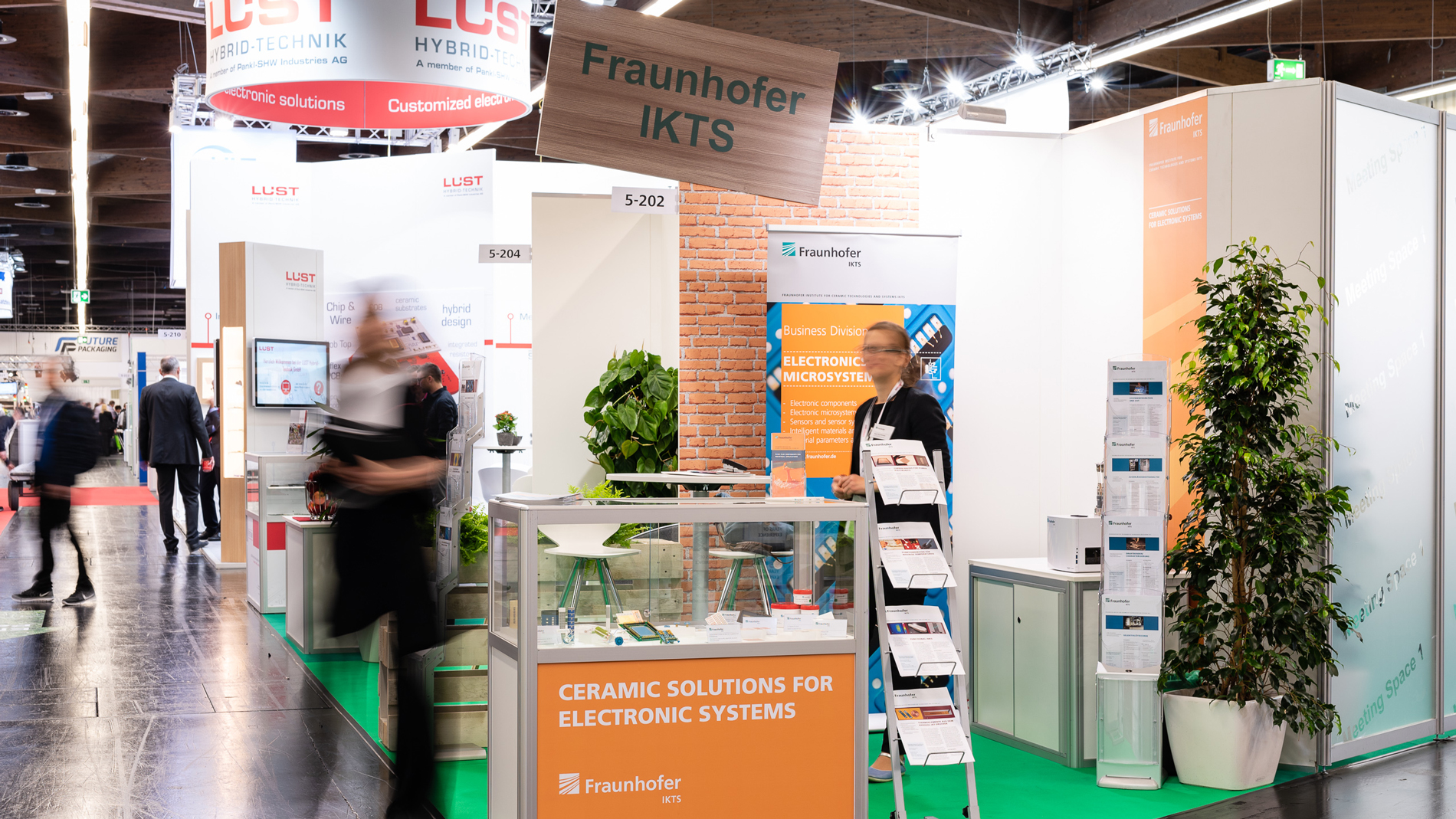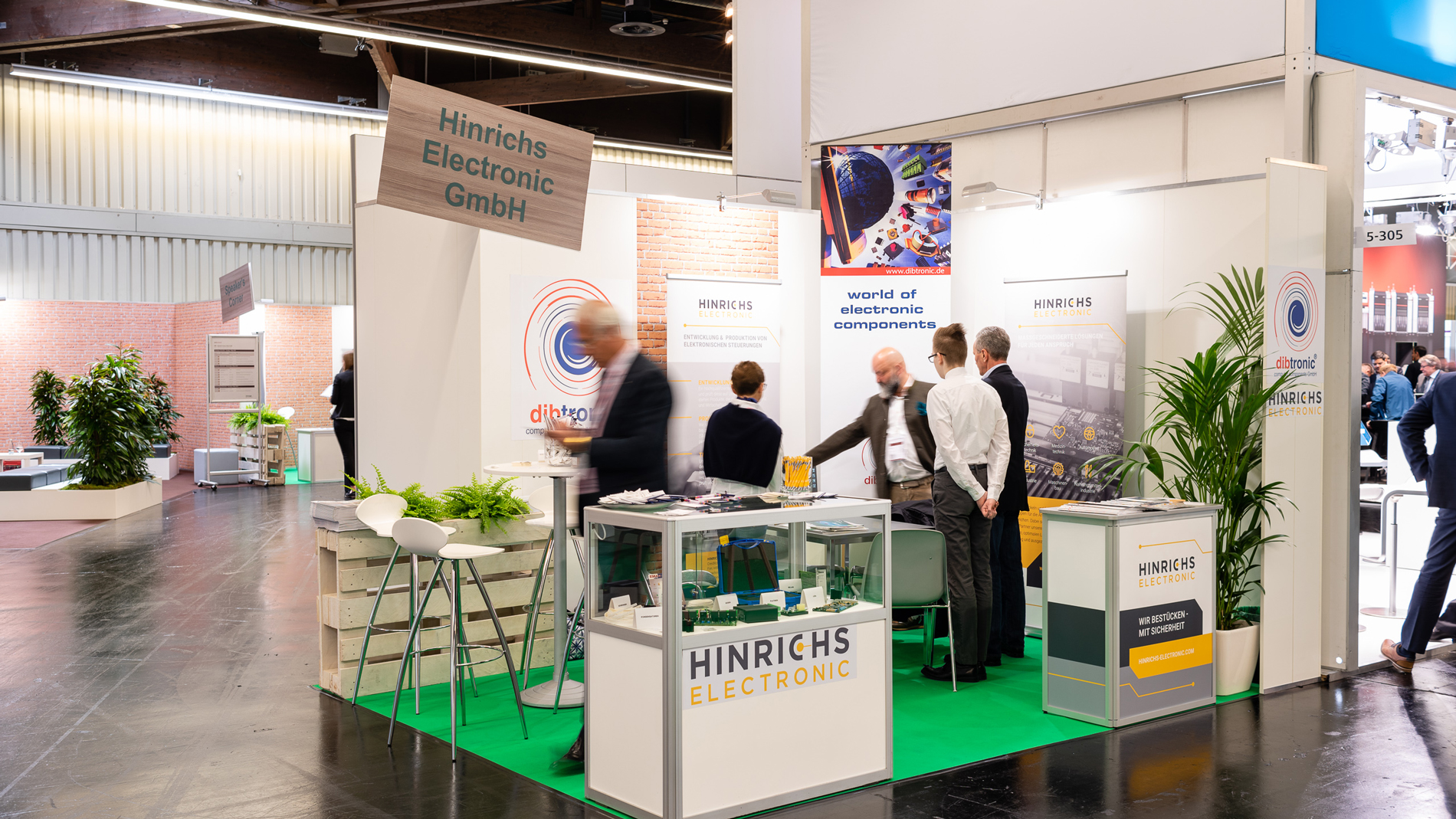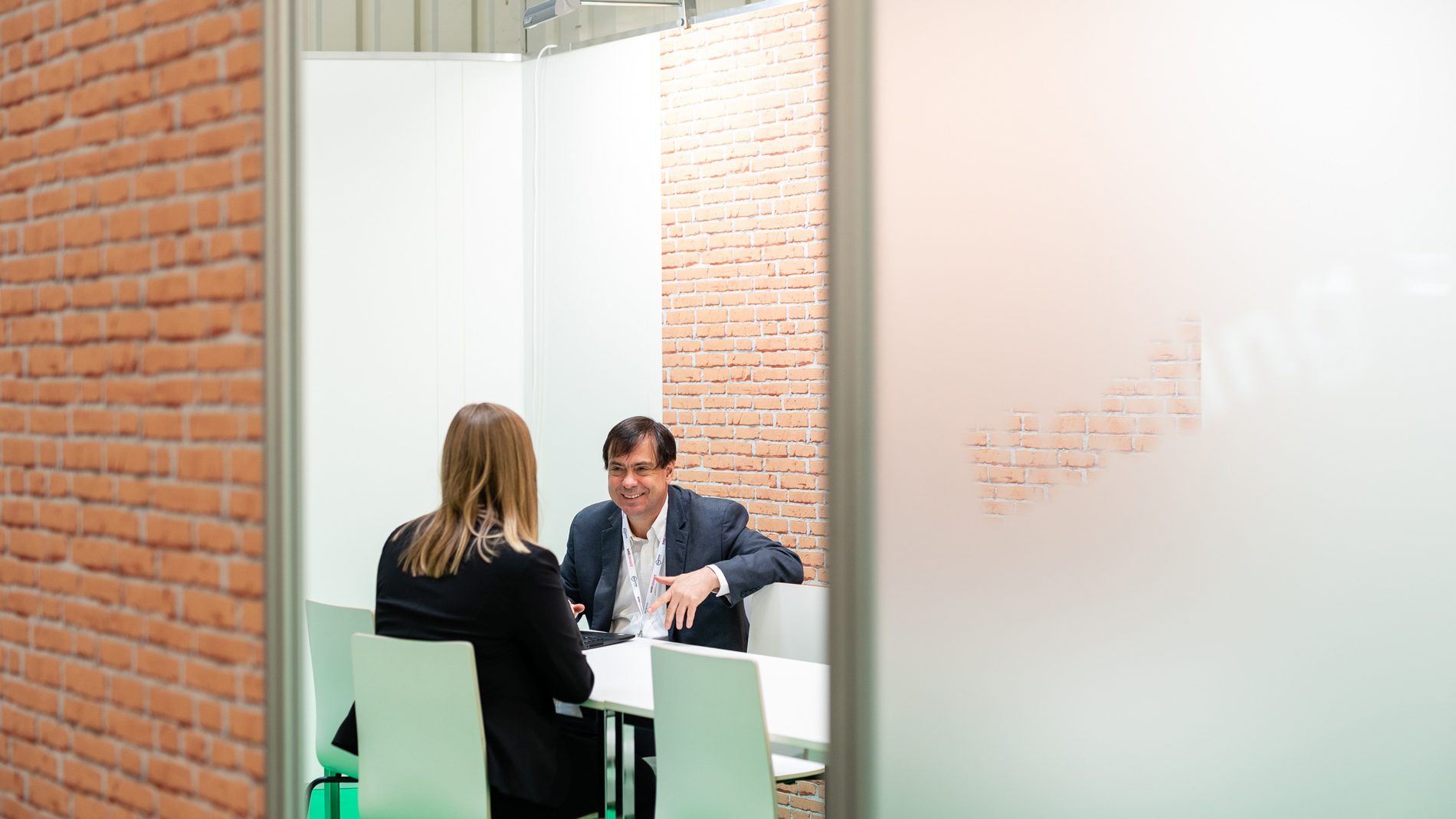 Special showcase area "PCB meets Components"
If your field of business is printed circuit boards, components and or materials, you can present your products and solutions at the PCB meets Components special showcase area. Thanks to the thematic focal point at this joint stand, there is less wastage. Book your all-round carefree package and leave your exhibition organization to us.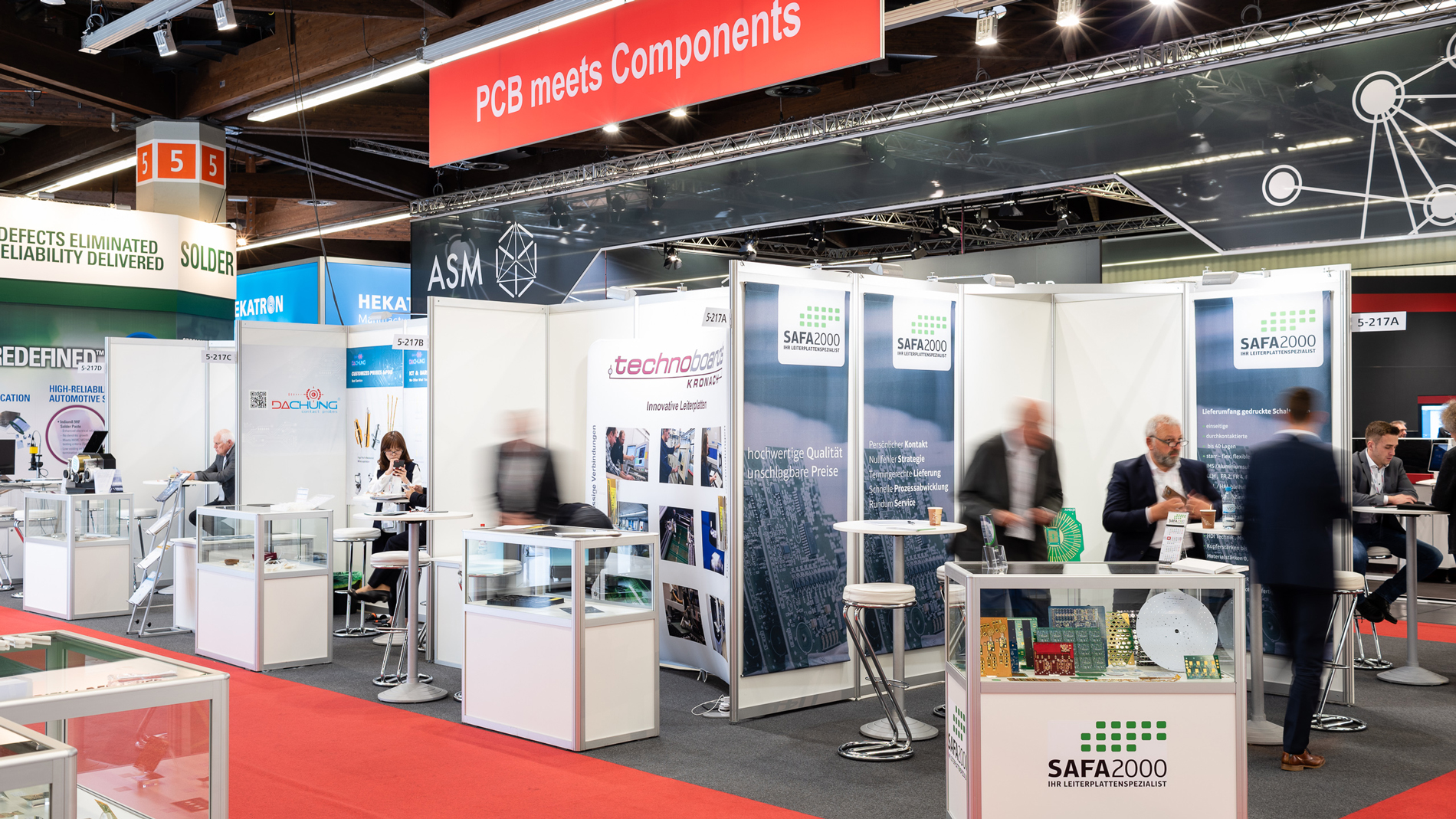 Here you can meet the electronics world: As a PCB specialist, we have had very interesting conversations with visitors from a wide variety of industries, because the topics of e-mobility, industry 4.0 and the Internet of Things are all on our agenda here at this exhibition.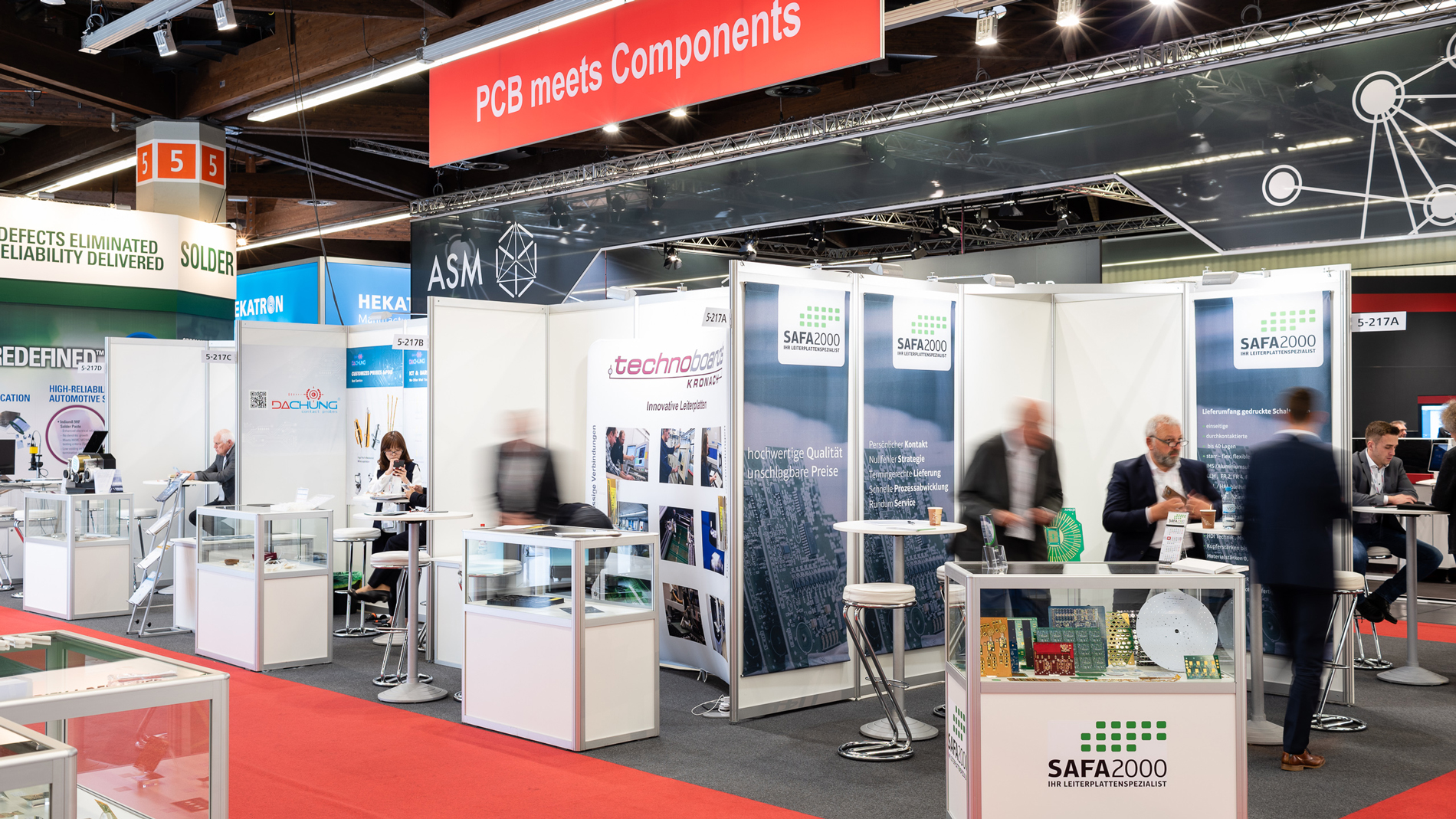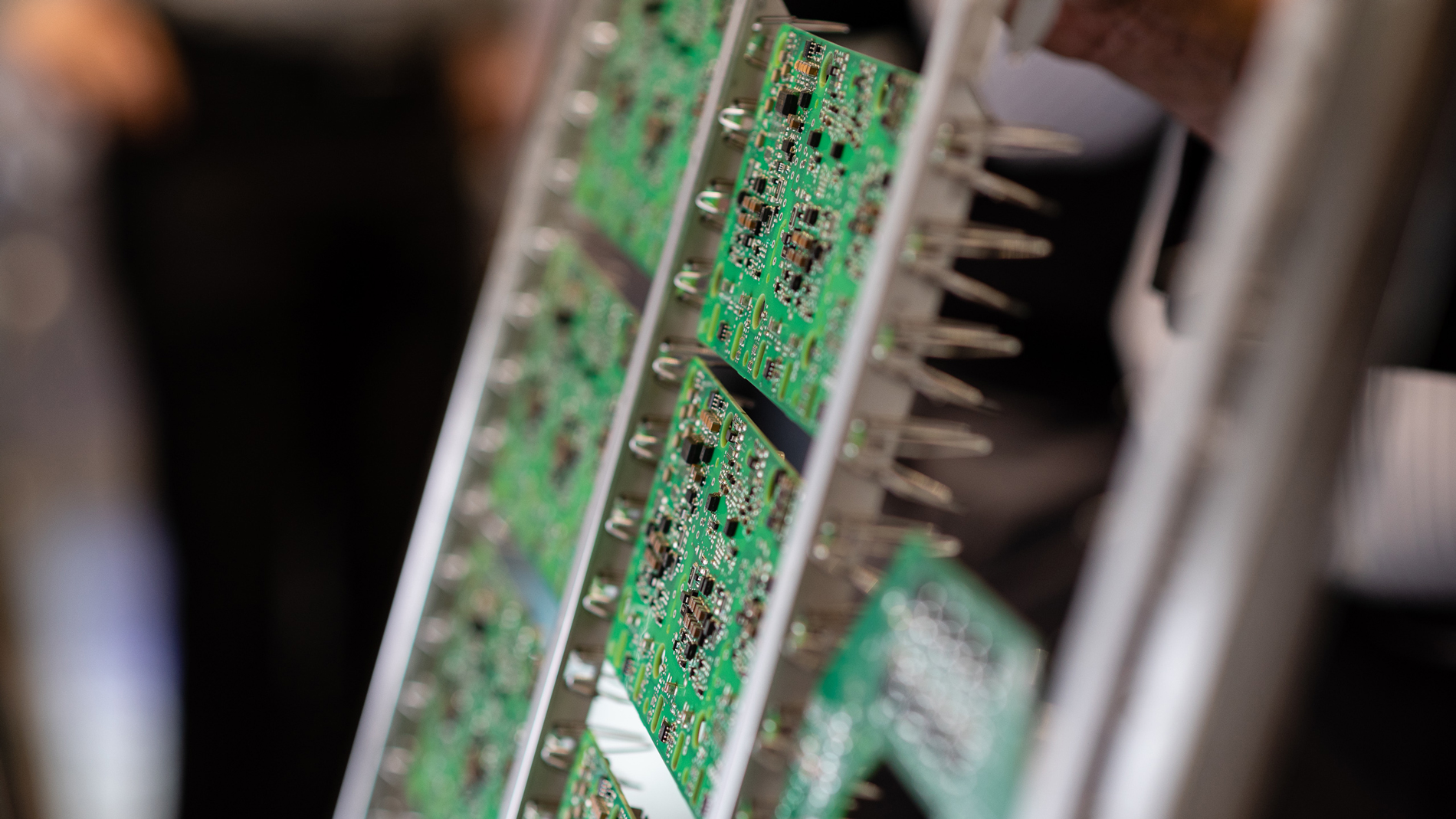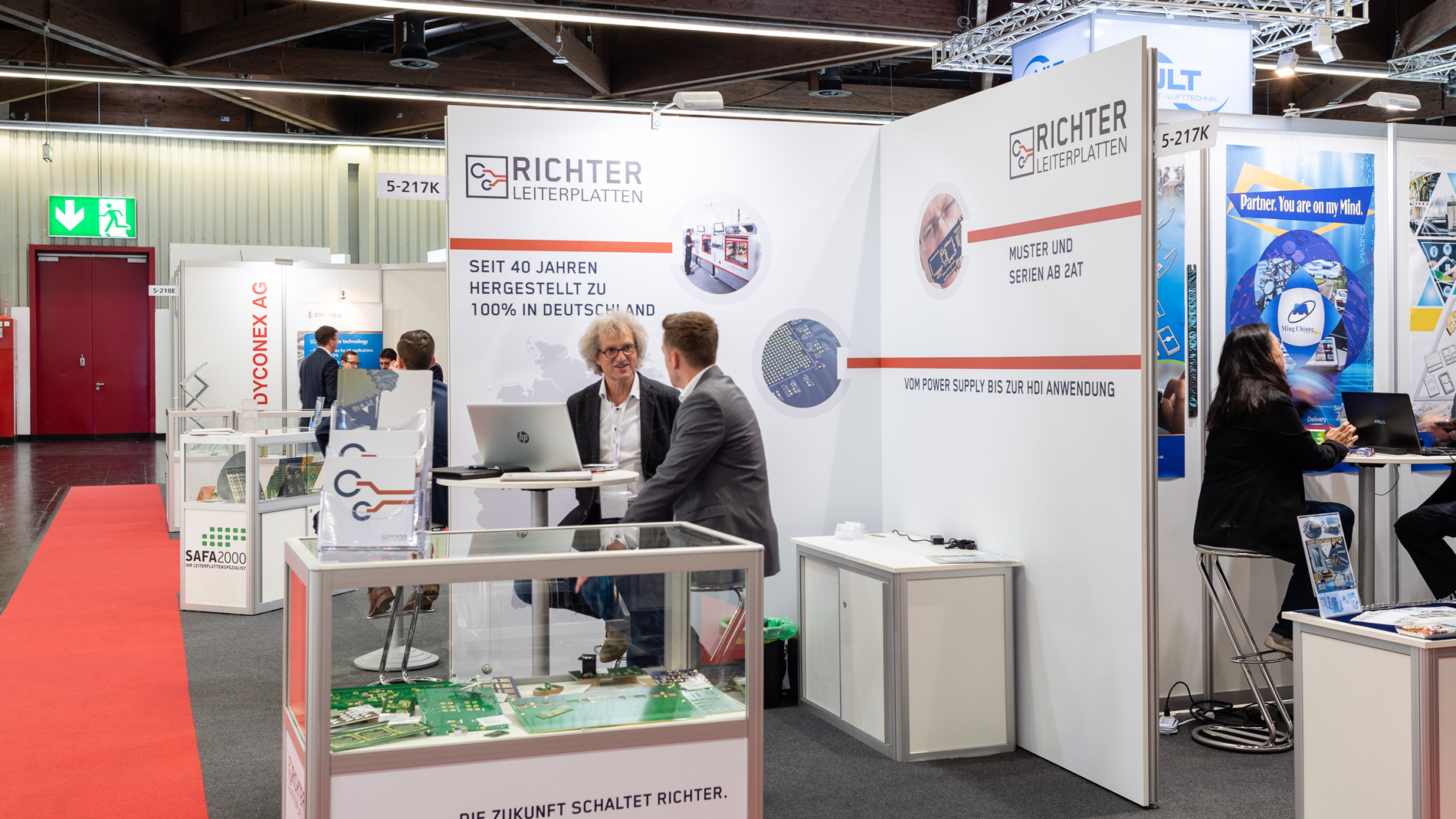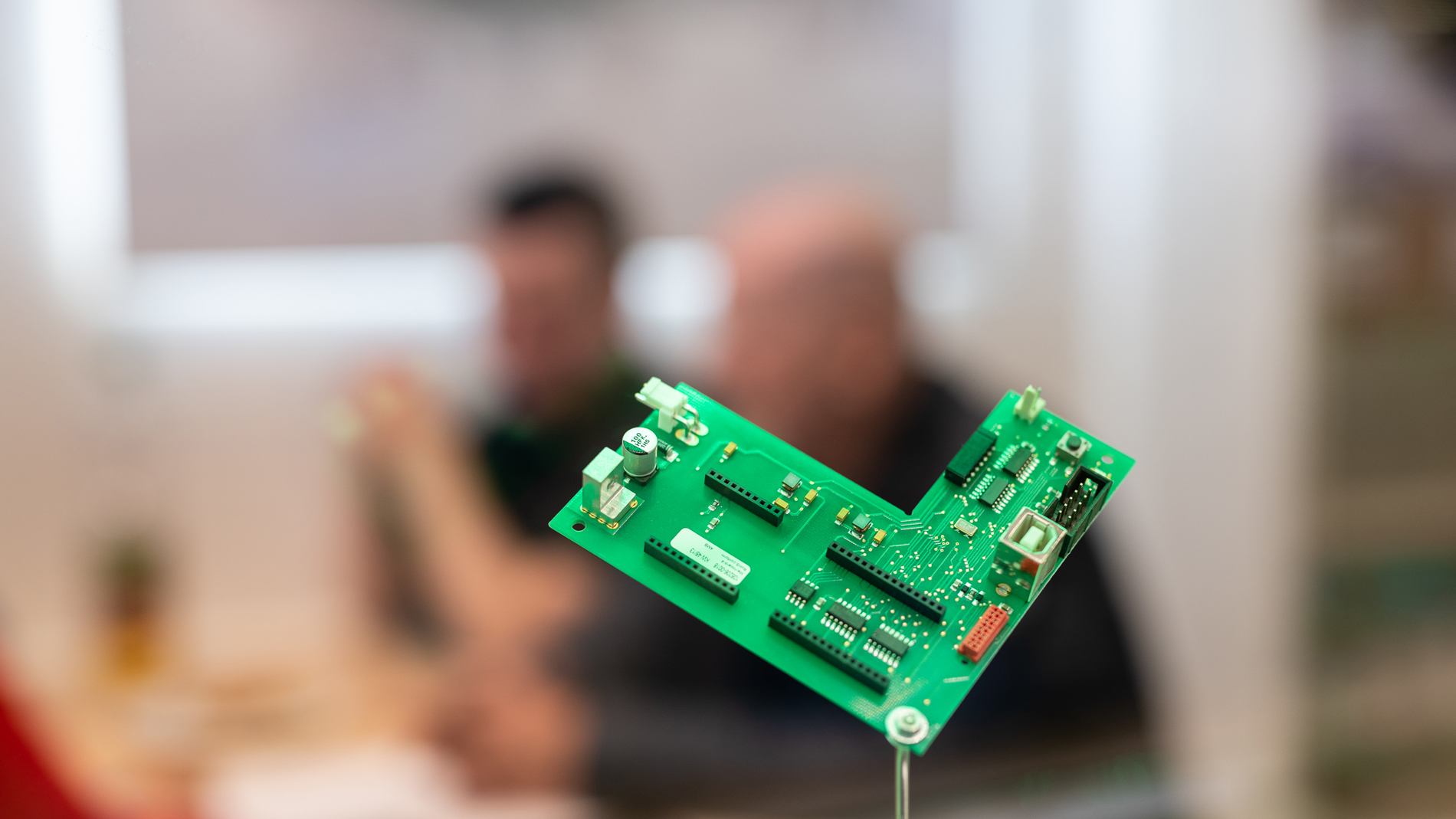 | | | |
| --- | --- | --- |
| Row booth | 213 Euro/sqm |   |
| Corner booth     | 232 Euro/sqm (from 60 sqm: 229 Euro/sqm) |   |
| Head booth | 237 Euro/sqm (from 80 sqm: 234 Euro/sqm) |   |
| Island booth | 242 Euro/sqm (from 100 sqm: 239 Euro/sqm) |   |
Plus obligatory marketing contribution of 490 Euro plus VAT
For the Association of the German Trade Fair Industry (AUMA), an additional amount of 0.60 Euro/sqm plus VAT is charged.
The minimum booth size is 15 sqms.