As a speaker at the Technology Days, pass on your practical know-how on topics relating to assembly and interconnection technologies and create new impulses for the industry.
What you can expect
As a speaker, you have the opportunity to share your industry-specific knowledge from practice with interested seminar visitors and to network at the parallel trade fair. The seminars can be held in German as well as in English and should focus on one of the three main topics of packaging technology:

Soldering
•    Printing
•    Solders
•    Soldering processes
•    Pick-and-Place

Quality assurance
•    Analytics
•    Inline inspection
•    Process validation
•    Testing
•    Reliability

Electronic systems for electrical and autonomous driving
•    Car-to-X communication
•    Lidar
•    Radar
•    Sensors
Participant structure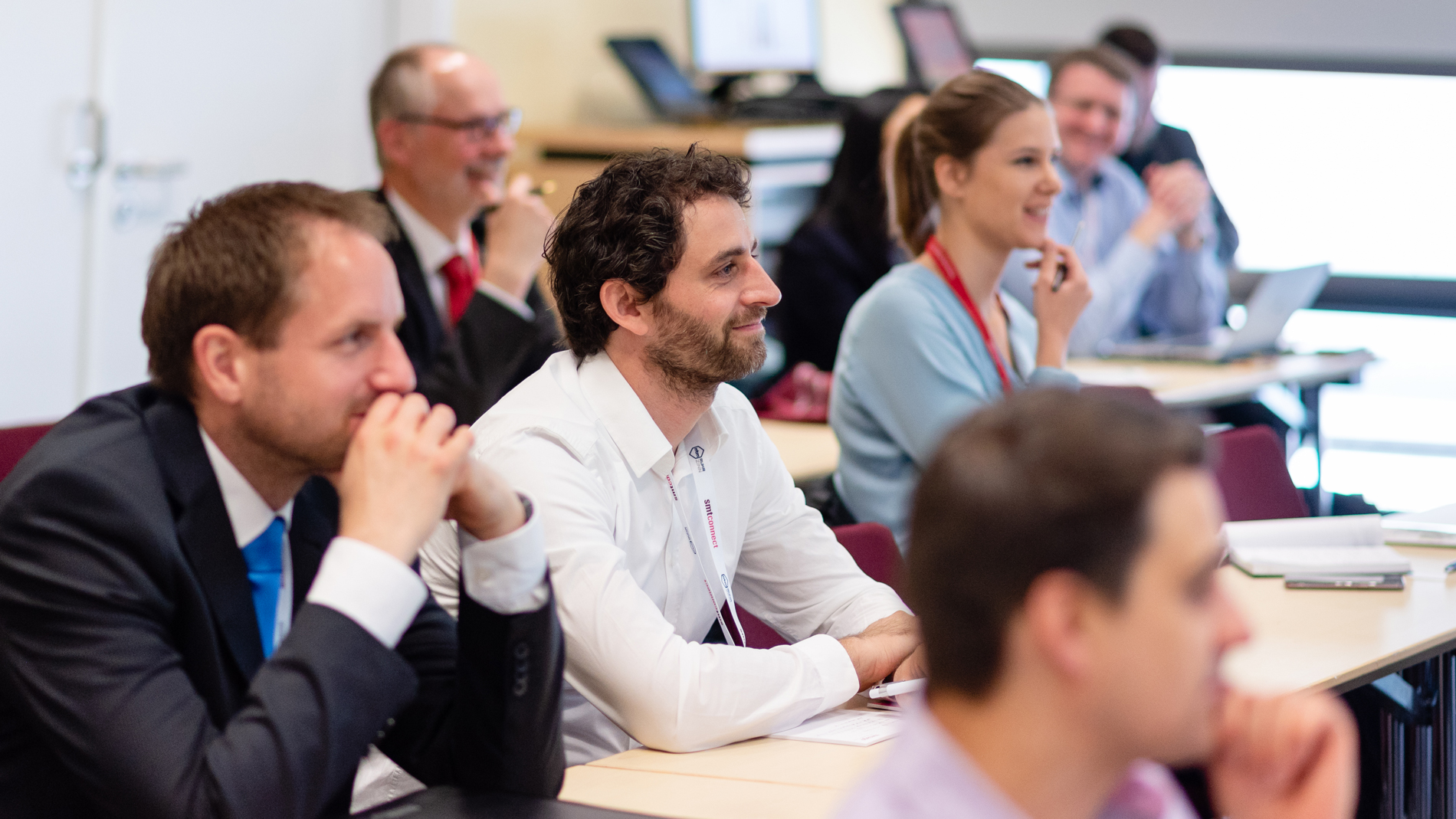 In 2019, over 80 % of the Technology Days participants came from the automotive industry. The majority of them (29 %) work in production and 18 % in research. Most of the participants (49 %) are employed in companies with more than 1,000 employees. 16 % of the audience came from abroad.
According to the 2019 survey, the main objective of the participants was to acquire specialist technical knowledge, which was almost completely achieved with over 80 %.
Why become a speaker?
One day – one topic
Focus on practical examples
Chance to connect with key contacts
Publish your article