The joint stands offer trade fair visitors the opportunity to obtain information on a specific topic. Another visitor highlight: the Fraunhofer IZM production line.
"Future Packaging" production line
Exclusively at the SMTconnect you can experience the live production line Future Packaging organized by Fraunhofer IZM. The line will showcase the entire assembly process, including the subsequent test procedures. Live demonstrations will take place several times during the entire duration of the exhibition.
"The line" – staying on your feet and ahead of the curve

The sheer pace of development in electronics continues to inspire awe and has taken many observers by surprise. Human nature is to blame: We often lack the cold calculating mind and detached spirit needed to really anticipate market trends and not be left trailing in their wake.
The production line at the SMTconnect manages this balancing act in a cooperation of Fraunhofer IZM with its many engineering, technology, and process partners. Since the Fraunhofer IZM, as part of the FMD, "Forschungsfabrik Mikroelektronik Deutschland", is already developing the technologies for the next 5 to 10 years today and sharing its insights with its project partners, there is an opportunity for everyone involved to stay ahead of the curve. This concerns a vast range of trends and currents. Be it the optimization of actual production processes or the ubiquitous topic of data connection: each and every individual technology and process can be discussed in detail and new avenues found for their practical implementation.
The "Future Packaging" production line intends to offer the visitors of the SMTconnect an opportunity to get a full and meaningful overview, with the right people available on-site to discuss constructive solutions to their challenges.

ASYS Group – EKRA Automatisierungssysteme GmbH
ATEcare Servie GmbH & Co. KG
Ersa GmbH
Fraunhofer-Institut für Fertigungstechnik und Angewandte Materialforschung IFAM
Fraunhofer-Institut für Siliziumtechnologie ISIT
FUJI EUROPE CORPORATION GmbH
IBL-Löttechnik GmbH
IPTE Factory Automation
LPKF Laser & Electronics AG
LXinstruments GmbH
Nordson SONOSCAN
PacTech - Packaging Technologies GmbH
Werner Wirth GmbH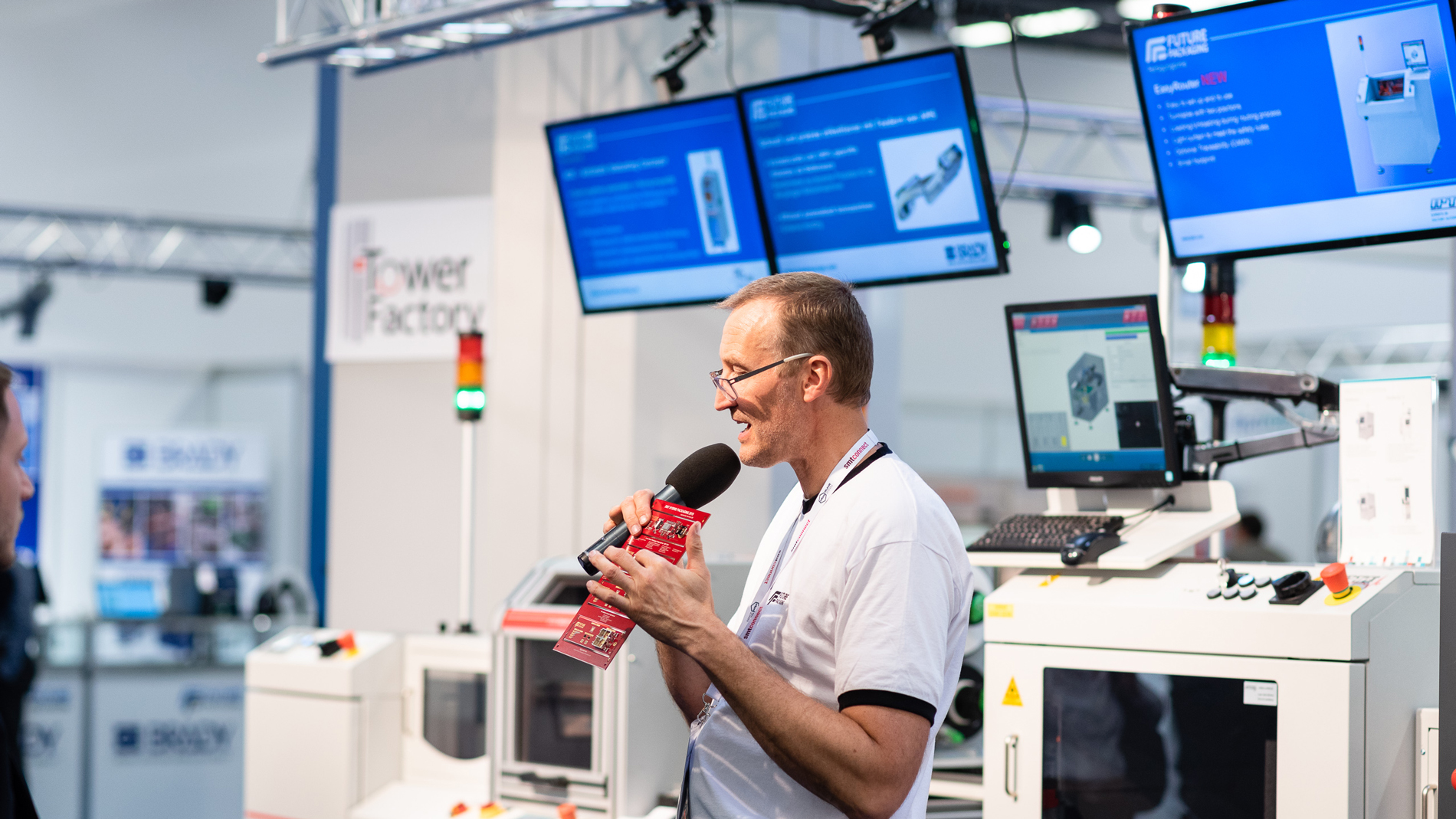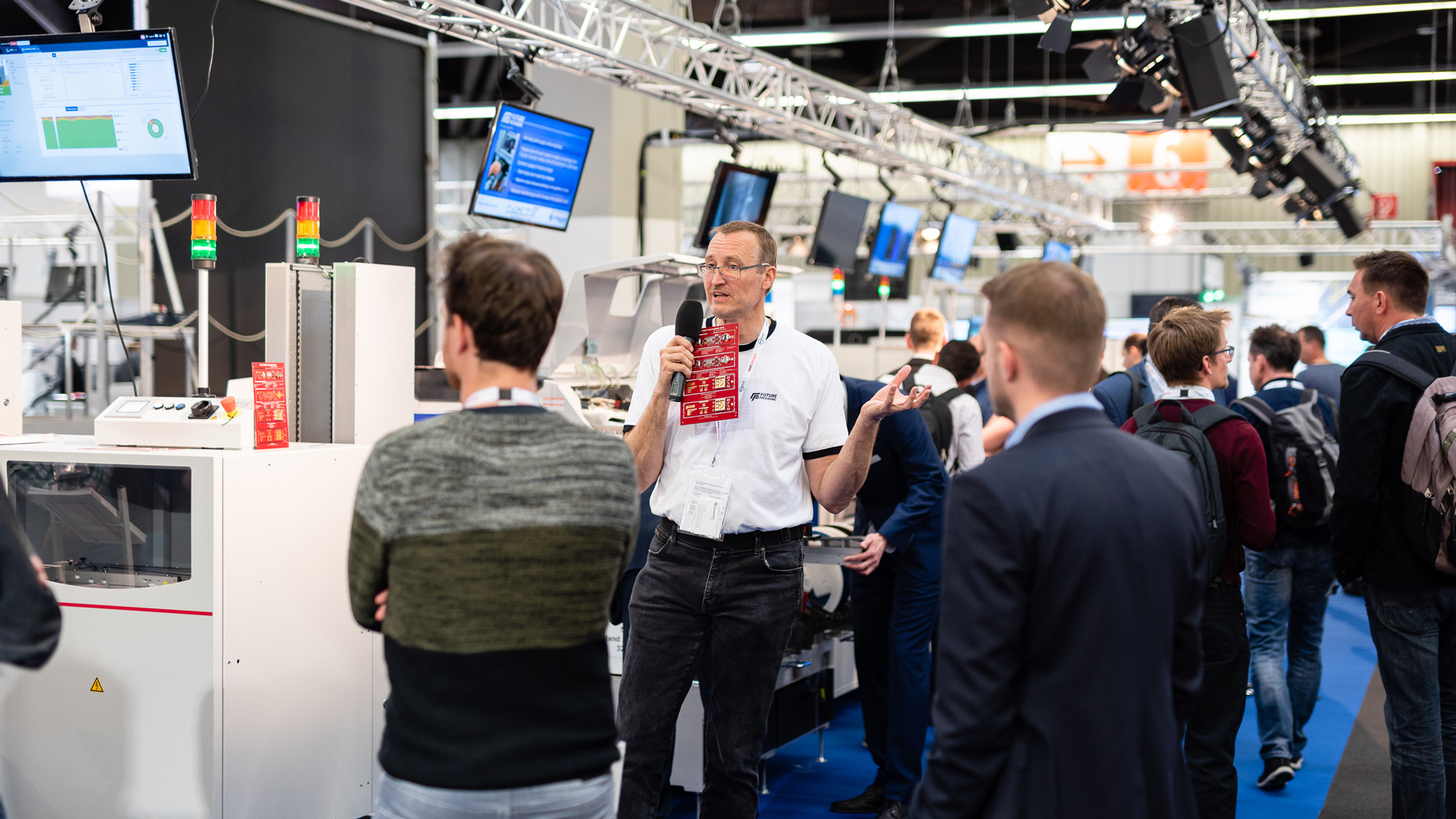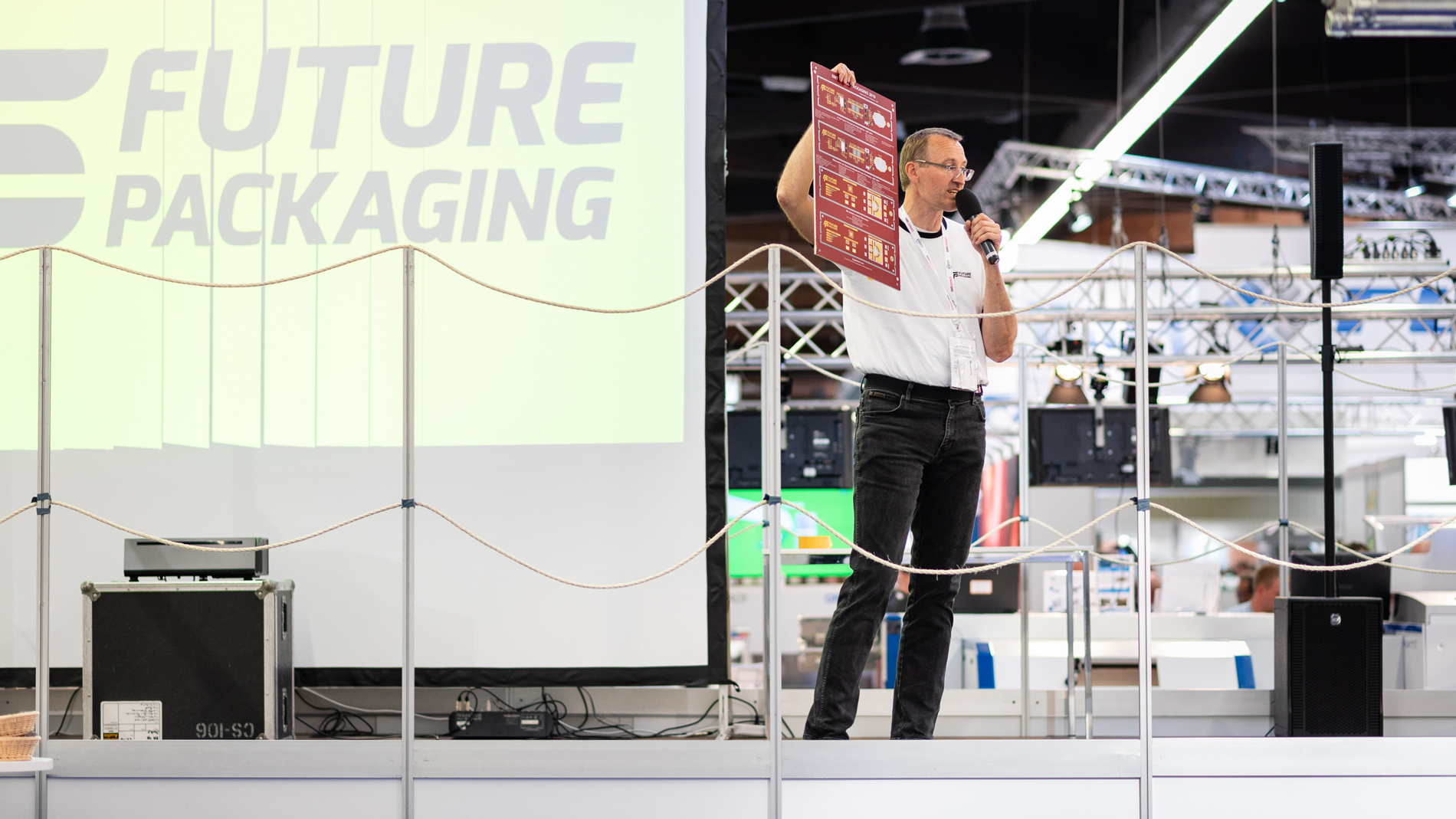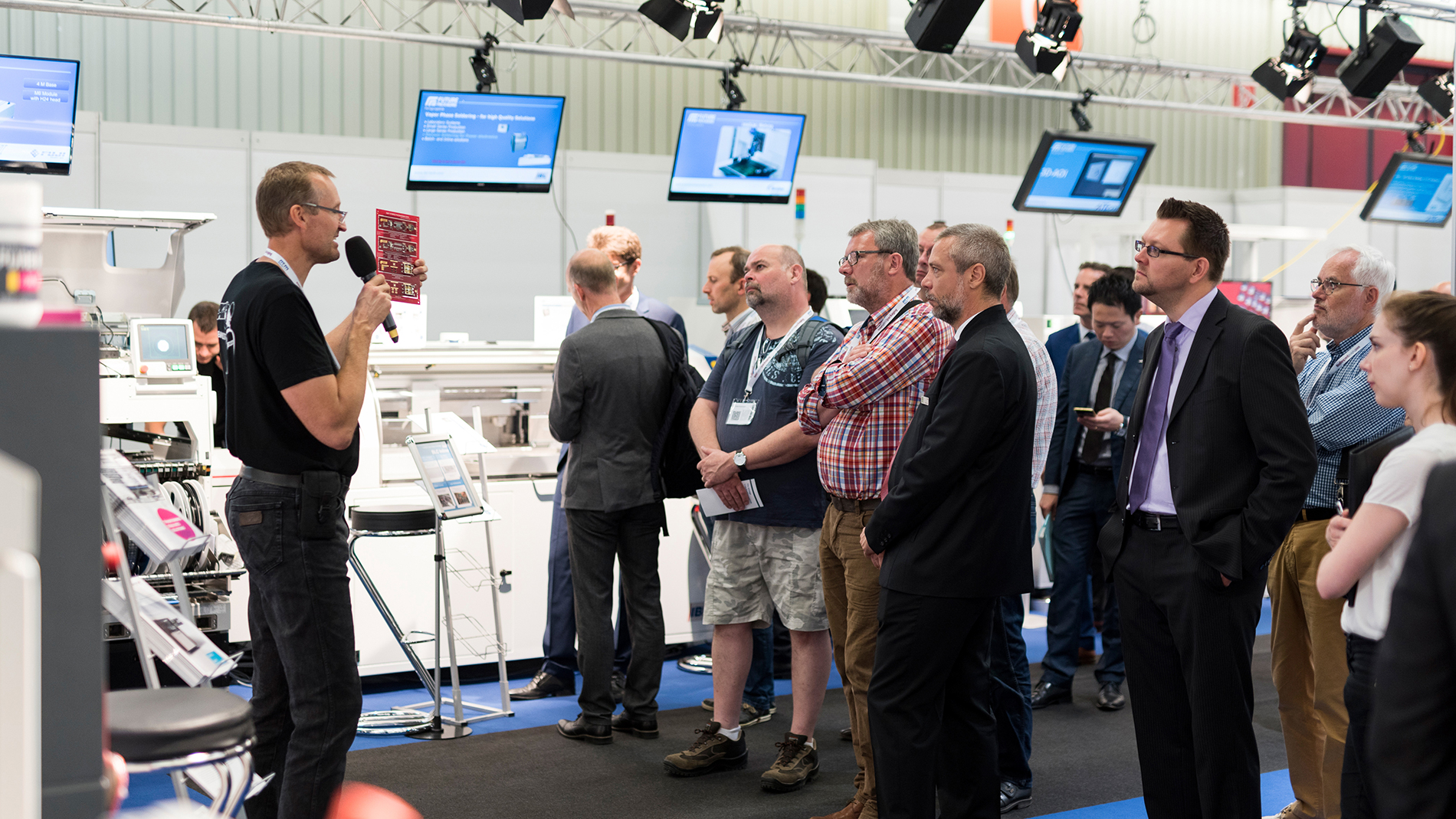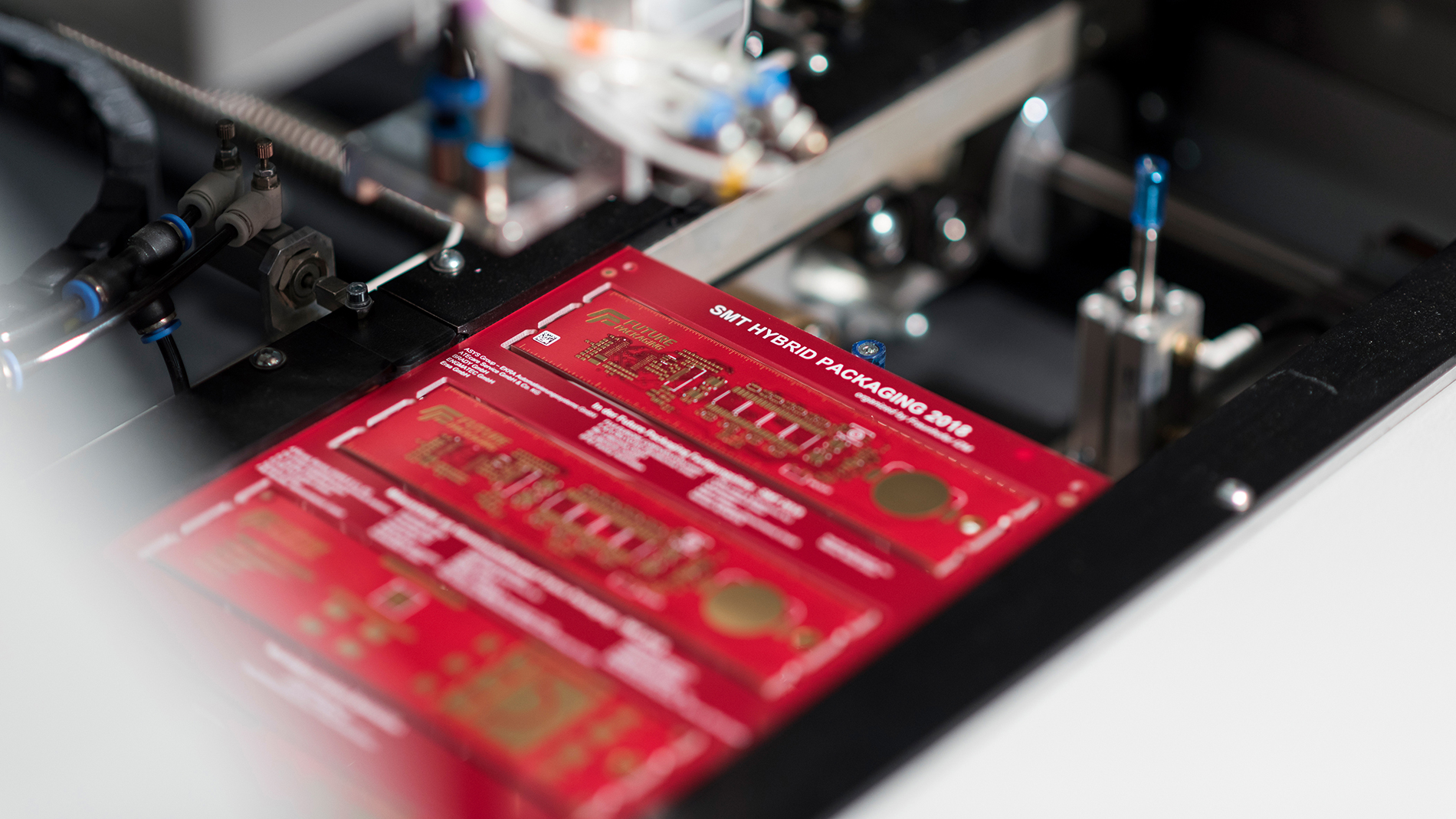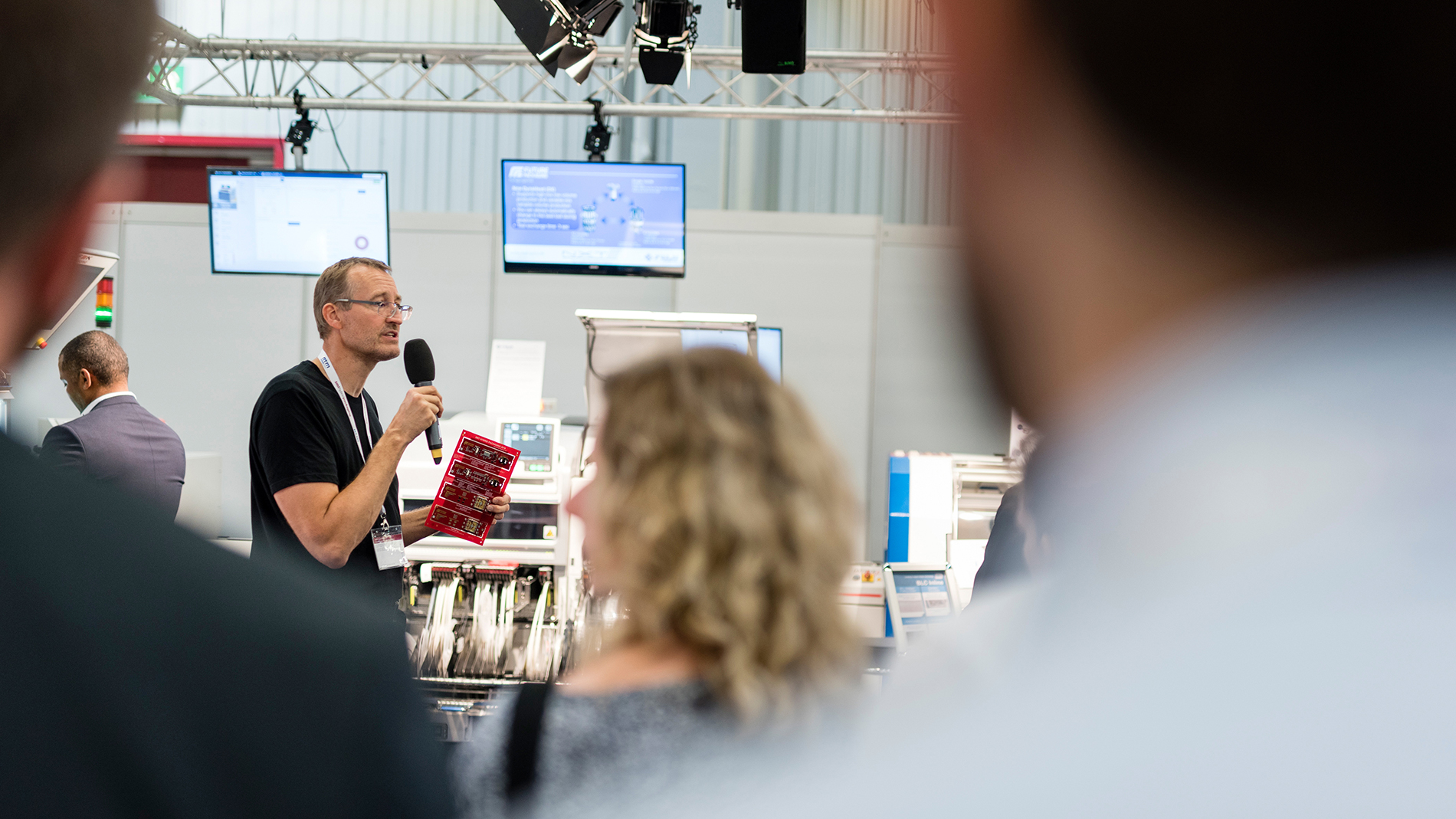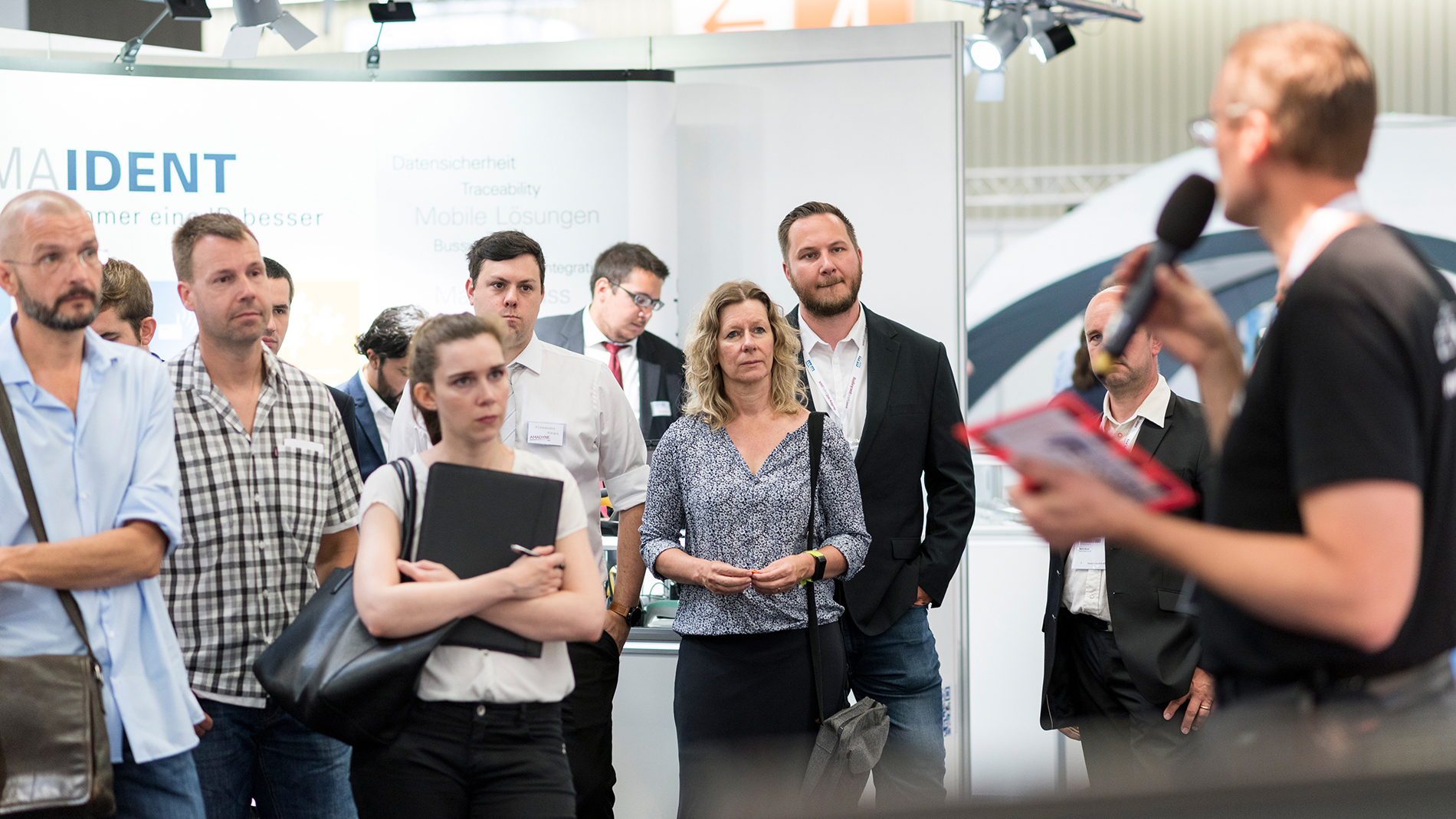 Special showcase area "EMS Park"
On the special showcase area EMS Park you will meet exactly the right people for your business success in a familiar atmosphere when it comes to contract manufacturing. With its close-to-nature, open design with many plants and benches, the EMS Park has been designed with a focus on relaxed, yet efficient networking opportunities. The centre of the showcase area will host an attractive Networking and Catering Area. In addition, numerous seating areas are available inviting you to pause and exchange ideas. Confidential talks can be held in the private meeting spaces. There will also be a small Speakers' Corner providing exhibitors with the chance to present their topics and solutions.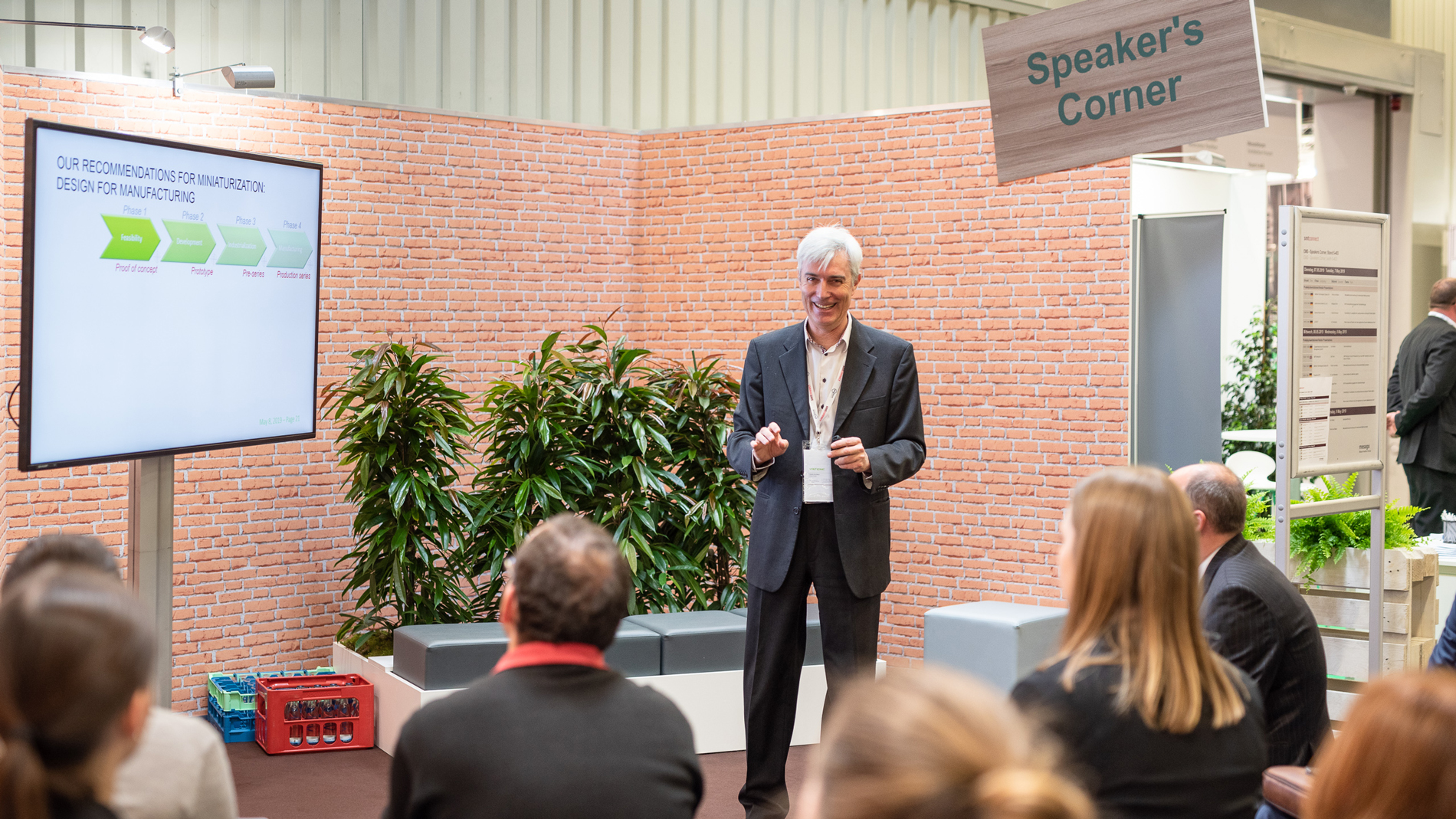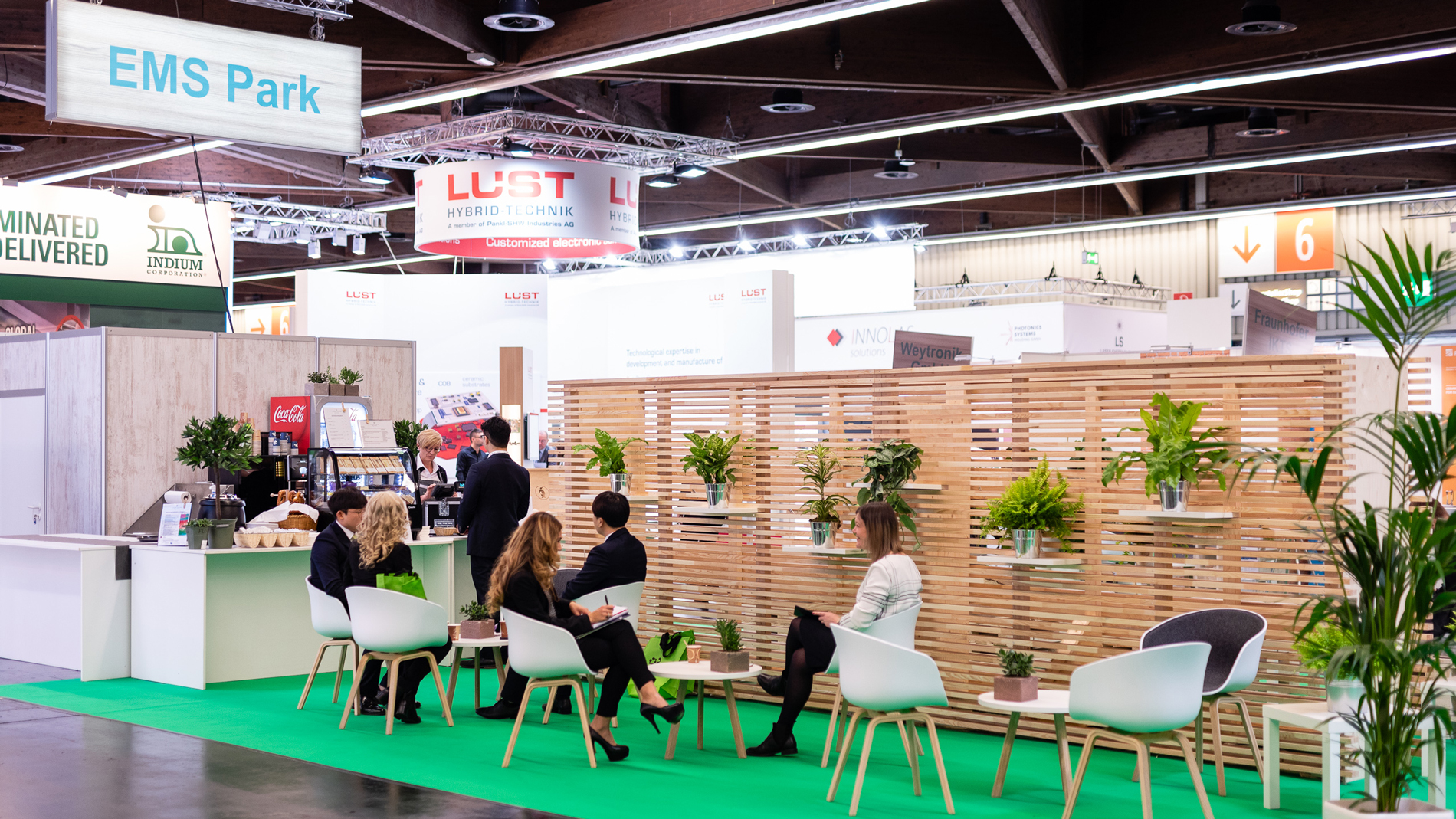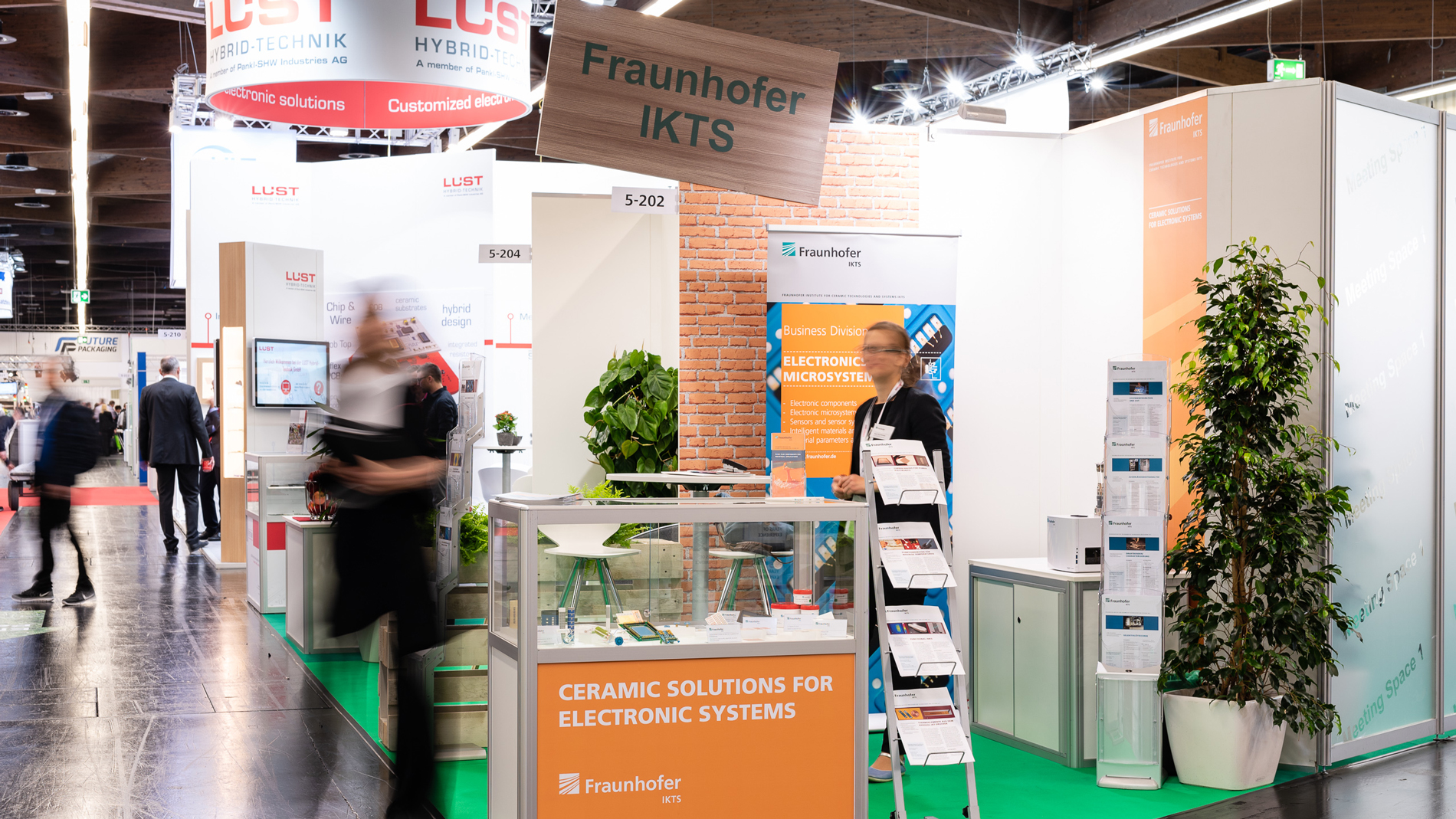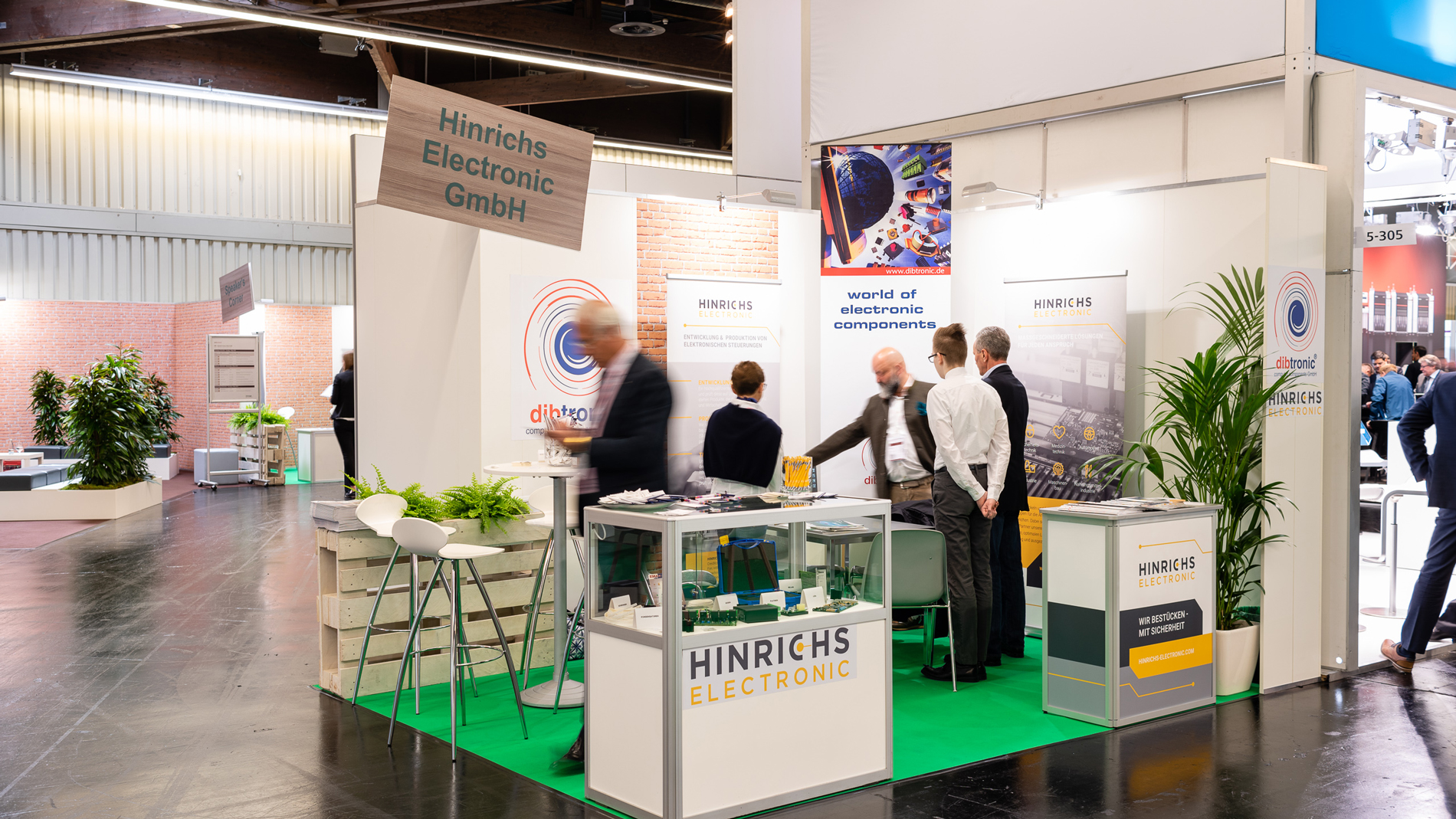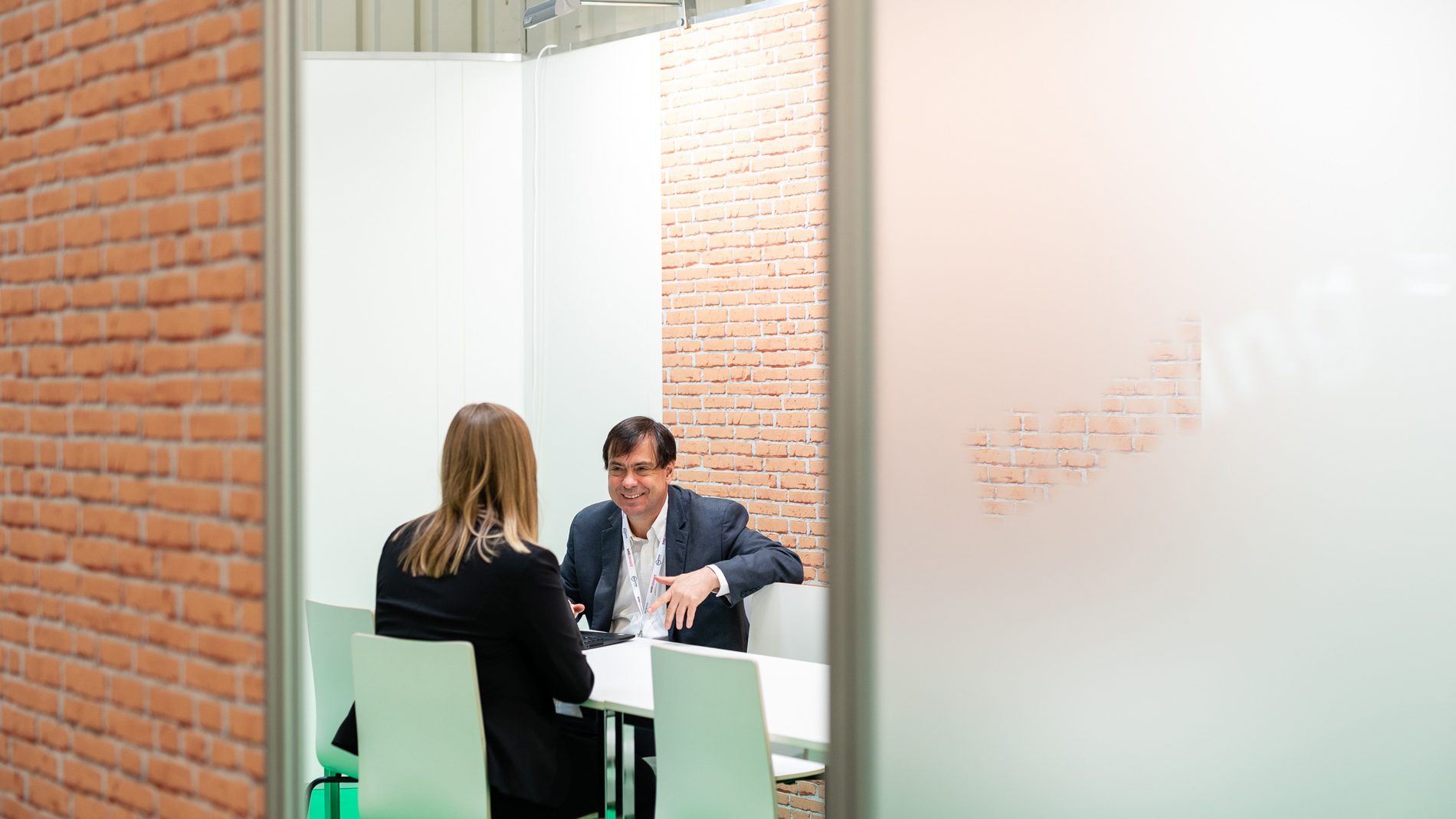 Assan Elektronik imalat Paz. San. ve Tic A.S.
Bühler electronic GmbH
DELTEC Automotive GmbH & Co. KG
Electronic Service Ottenbreit GmbH
Elhurt Sp. z o.o.
ESCATEC Switzerland AG
Esemda UAB
Heil Elektronik GmbH
HEKATRON Technik GmbH
KATHREIN Sachsen GmbH
Kurz Industrie-Elektronik GmbH
RAWE Electronic GmbH
SC Systronics SRL
s.e.t. electronics GmbH
TechniSat Digital GmbH
Tremol SMD Ltd.
vasantha advanced systems
Weiss Engineering
Special showcase area "Cluster Mechatronik & Automation"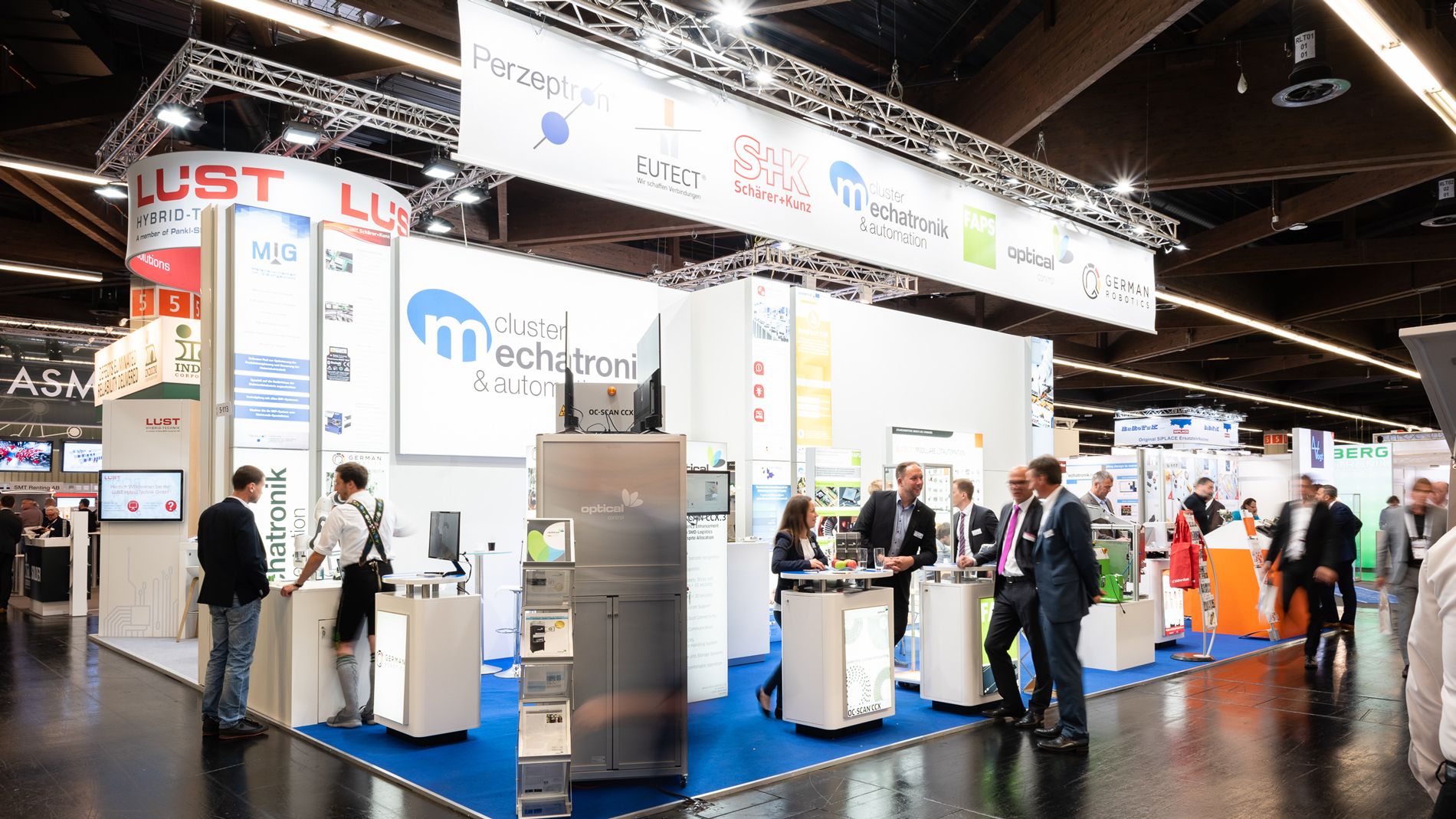 The Bavarian Cluster for Mechatronics & Automation is a non-profit organisation for technical business support and provides platforms for companies. Its mission is to connect companies with potential customers, suppliers and partners and to proactively support them in technological issues and challenges.

Joint stand "Newcomer Pavilion"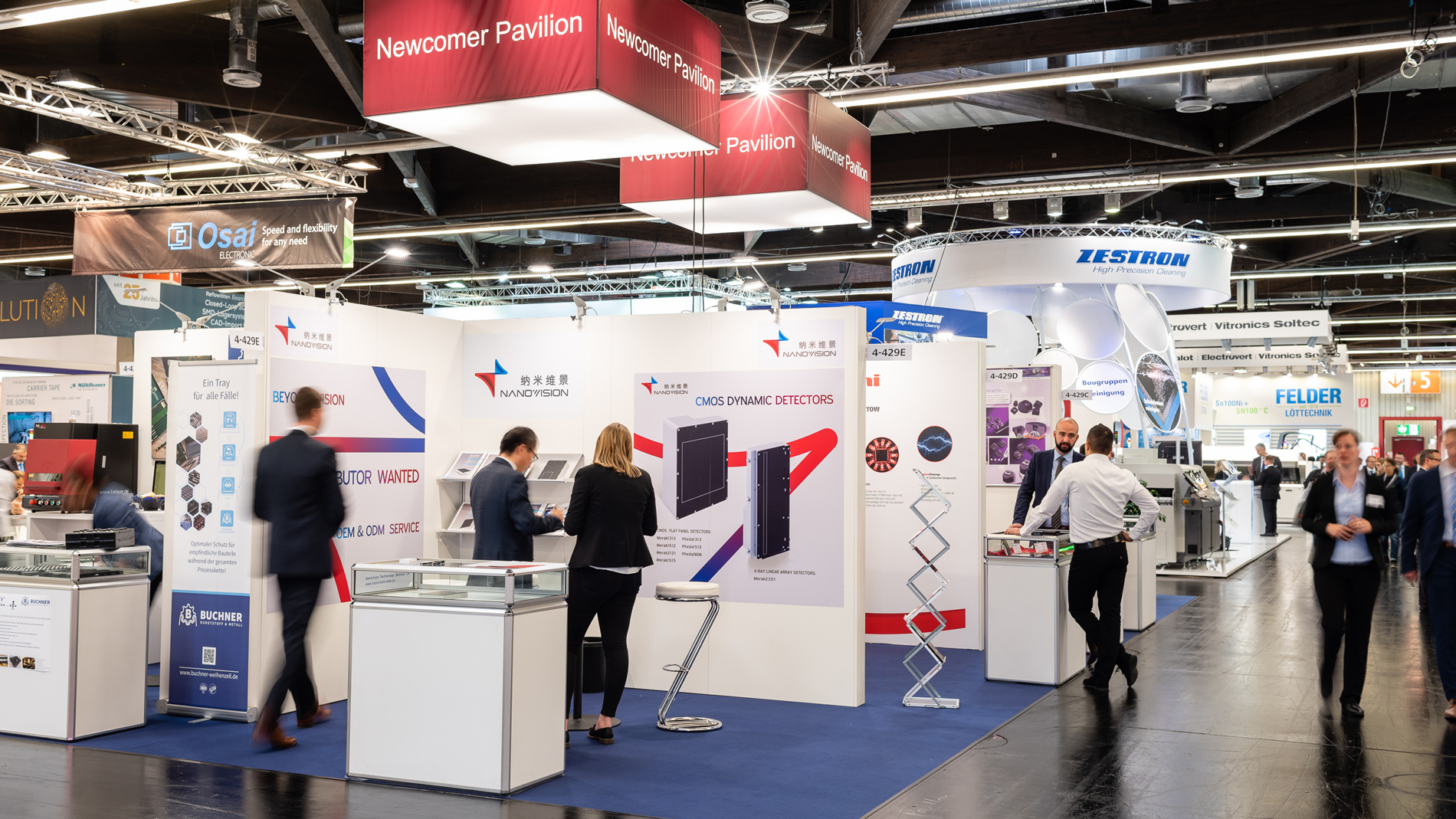 The Newcomer Pavilion gives companies a platform to present their products and solutions for the first time as exhibitors at the SMTconnect. Get an overview of various industry or event newcomers and make valuable new contacts here.
Special interest area "PCB meets Components"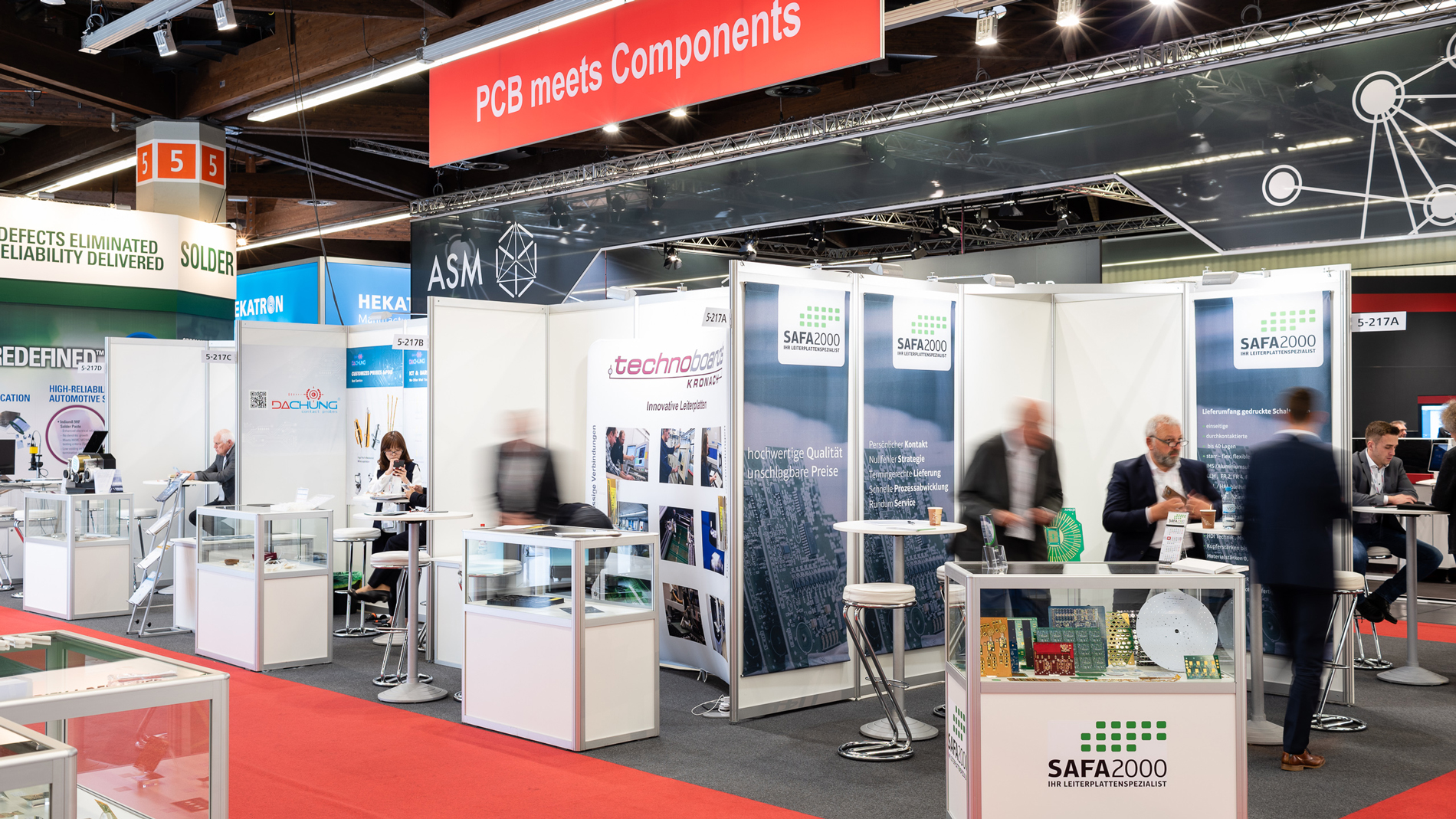 Are you interested in printed circuit boards, components and materials? In the special interest area PCB meets Components you will find suitable solutions and products. Thanks to the thematic concentration on this area, you will find the right contact persons in no time at all.
Cipsacircuits S.A.
CISEL S.r.l.
EIPC European Institute of Printed Circuits
LeitOn GmbH
Nolato Silikonteknik AB
Richter Elektronik GmbH
SAFA2000 GmbH