Where the electronic production community comes together
The SMTconnect, formerly known as SMT Hybrid Packaging, is the only event in Europe that brings together people and technologies from the areas of development, production, services, and applications in connection with microelectronic assemblies and systems.
SMTconnect will be postponed
Due to the increasing spread of covid-19 in Europe we have decided to postpone the SMTconnect from 5 – 7 May 2020 to 28 – 30 July 2020. The venue will remain the Nuremberg Exhibition Centre.
We would like to thank all those involved for their patience during this difficult time and hope very much that we have acted in everyone's best interests with this postponement.
Visitors who have already purchased a ticket for SMTconnect in May can use it for the new date in July. We will gradually inform all those involved about the further procedure and the details that the postponement will bring with it.
We wish you all the best, stay healthy and we are looking forward to welcoming you in Nuremberg from 28 – 30 July 2020.
For general information about the corona virus we recommend the following official websites:
https://www.bundesgesundheitsministerium.de/en/press/2020/coronavirus.html#c17363
https://www.rki.de/EN/Home/homepage_node.html
https://www.who.int

Printed circuit boards in a transport frame for PCB cleaning
Alois Mahr, Zollner Elektronik AG on digital transformation in electronic manufacturing
Conversation at the production line "Future Packaging" with Kurtz Ersa GmbH
Mounter Z:LEX YSM20R of YAMAHA MOTOR EUROPE N.V.
3D inspection systems, X-ray inspection and soldering paste AOI of Omron Europe BV
Live production and guided tour at the production line "Future Packaging", organized by Fraunhofer IZM
Trade fair atmosphere in hall 4: Panasonic Industry Europe GmbH, JUKI Automation Systems GmbH, and more
Conversation at the booth of Rehm Thermal Systems GmbH
VALTRONIC Technologies (Suisse) SA at the Speakers' Corner
GermanRobotics at the special showcase area Cluster Mechatronik & Automation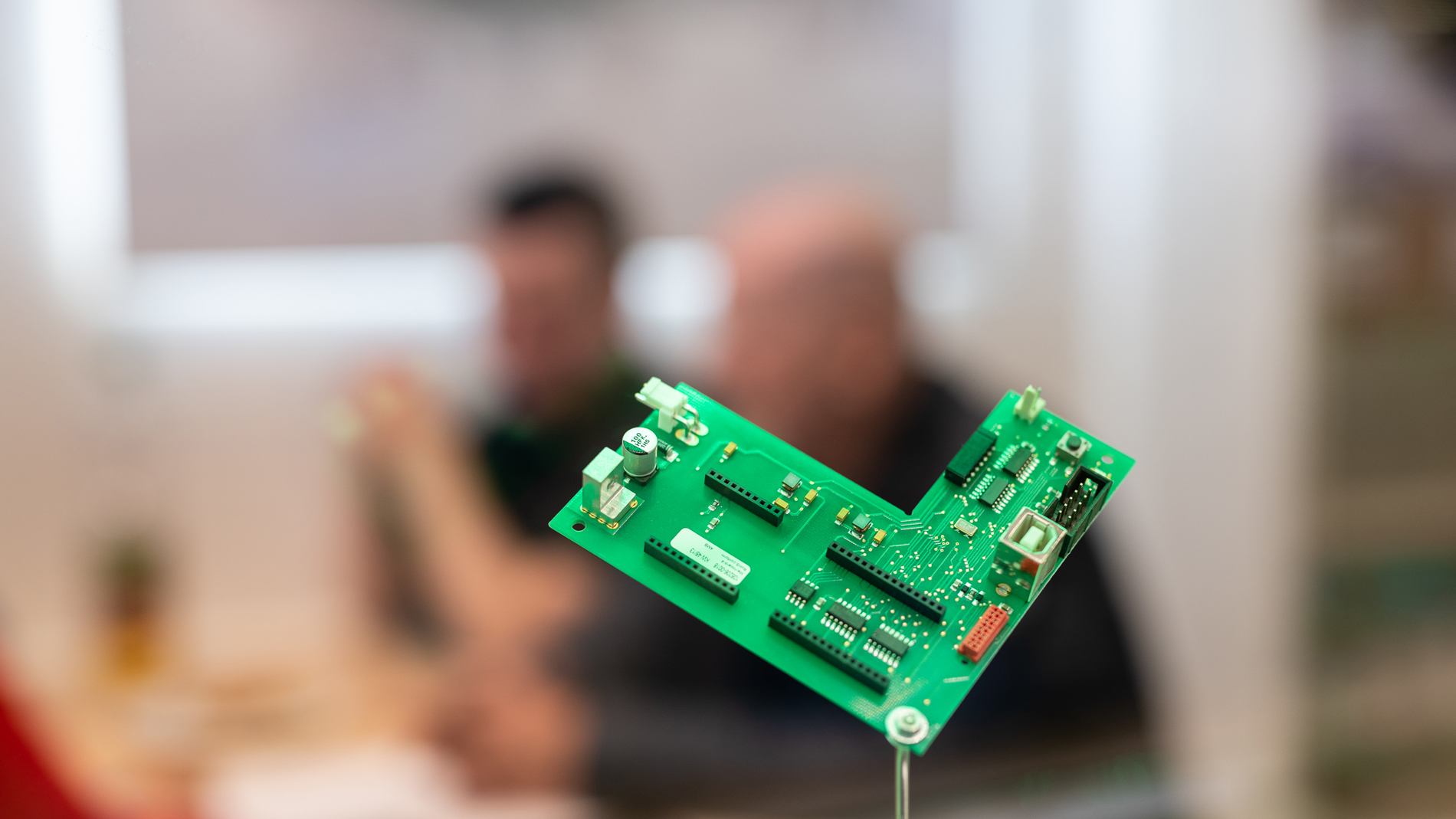 The exhibition is always a significant industry event. One finds out so much about innovations in the production of electronics, substrates and systems to do with mounting and connection technologies. In addition, one can get an overview of numerous solutions on current topics such as digitalization, automation and robotics.

Benefits at a glance
Extensive coverage of the entire value chain
Numerous opportunities to engage with the community
Various forms of ongoing training designed to provide fresh ideas
A constant stream of information on current topics and trends