A high variety of variants, long training periods and intensive tests: companies in the electronics industry are struggling with these issues. The many different components present employees with new challenges every day. Tests need to be conducted quickly, quality still needs to be maintained, and new employees cost a lot of time. How should a person handle all this on their own? Almost impossible! The later the day, the sooner mistakes happen – even with the necessary expertise. People are not machines: they need an assistance system such as they are becoming increasingly standard in cars, for example.
Modern technologies in the context of Industry 4.0 concepts open up perspectives to solve these problems. The market now provides various systems with different solutions: from pick-by-light systems to intervention controls and all the way to camera systems. It is always about supporting employees and improving quality results. Development continues in the direction of intelligent machine vision and augmented reality.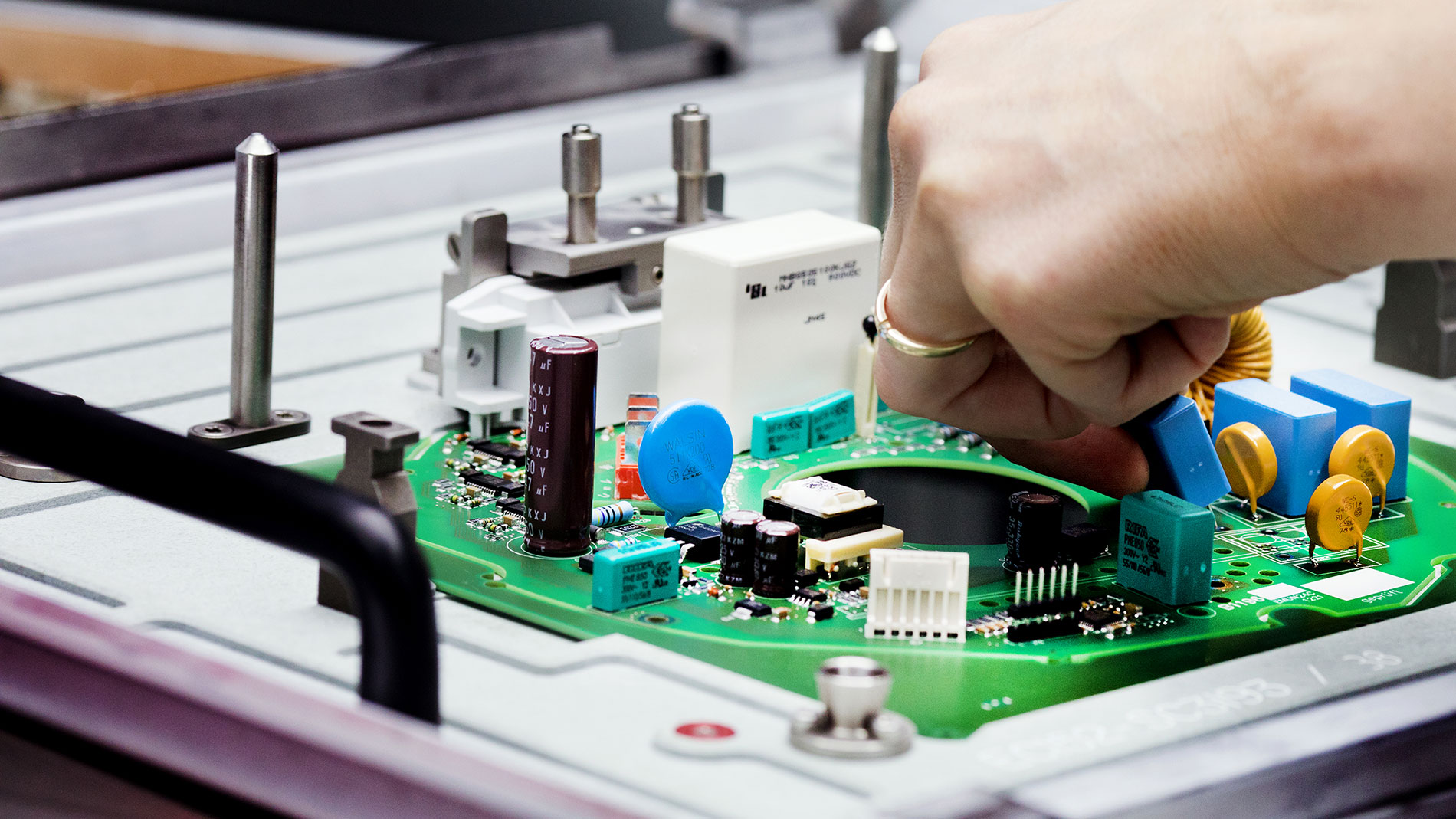 Optimum datamanagement solutions GmbH also focuses on human-computer communication. "Smart Klaus" is an intelligent assistance system that guides employees with machine vision software through the assembly process of THT modules. It guides employees via a monitor, looks over their shoulders, follows each work step virtually according to the dual-check principle and confirms when the work process is completed with zero errors. Human-computer communication takes place. A person acts and the computer approves process if the action was correct. Errors are detected immediately, and the employee is asked to correct them this instant. Work only continues thereafter. As a result, the responsibility for quality lies with the assistance system.
At ZIEHL-ABEGG SE in Künzelsau, the intelligent colleague ensures zero-defect production. In addition, productivity has increased by 20%. Six systems are currently used in the assembly of printed circuit boards for EC motors and fans.

"We plan to issue a human-centered OEE in the future. This will make it possible for the first time to measure productivity in manual production and set up a PDCA (Plan–Do–Act–Check). "
Tags
Solutions
Quality management
Systems
Industry 4.0
Components