As a rule, all data important for this process is still recorded manually by the labels at goods receipt. However, in addition to the manufacturer's label, other different labels are often placed on the material containers and the required information cannot always be directly assigned to the individual code types such as manufacturer part number (MPN) or lot number (LOT). The manual process is also extremely time-consuming and error-prone. In addition to the label problem, sometimes hundreds or thousands of component rolls have to be collected every day, which can often lead to errors in the manual process and thus to incorrect loading.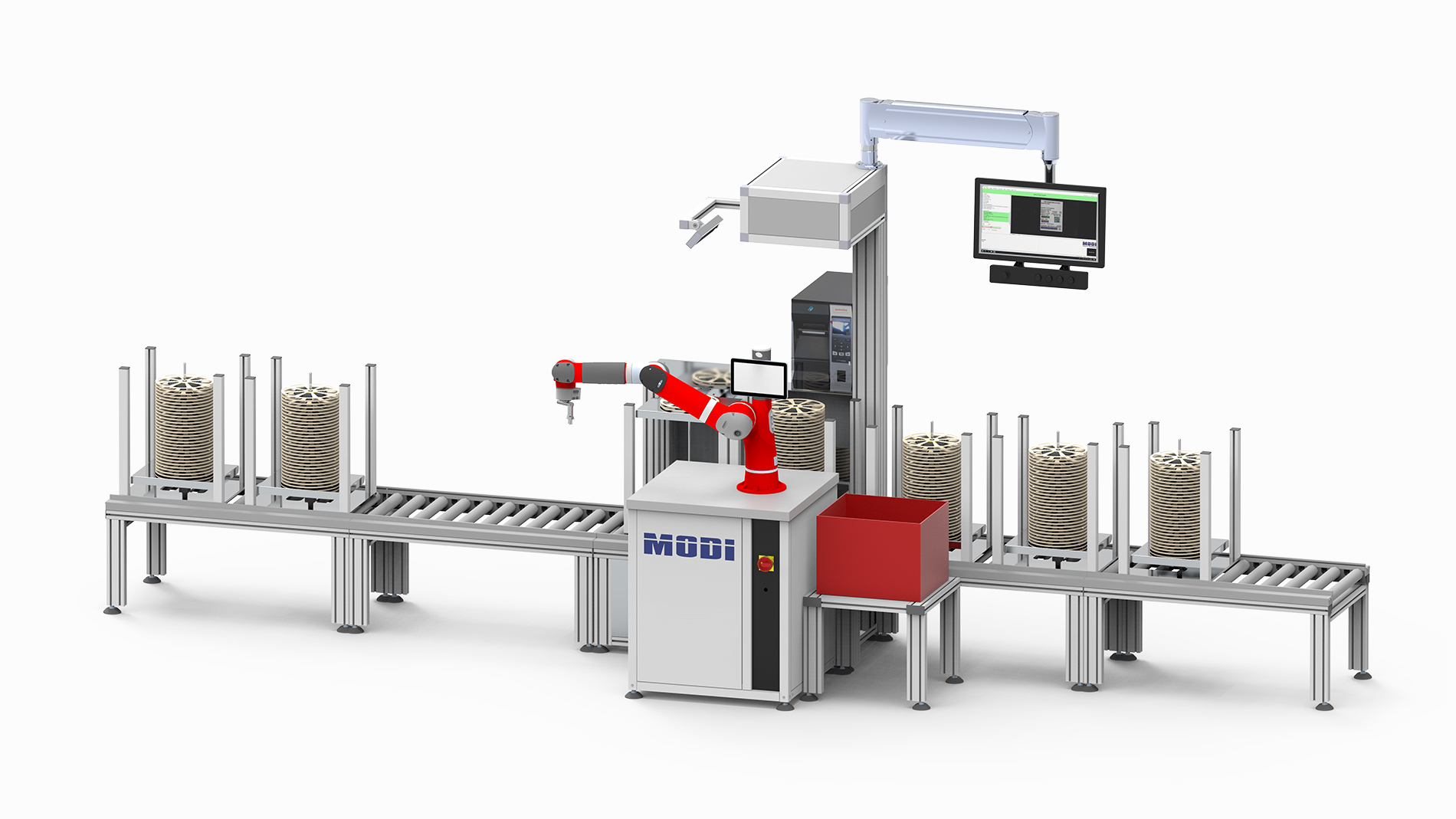 In order to have an error free and optimized process, a secure and comfortable solution has been developed years ago. With the MODI goods receipt system (WES), all coded label contents on component rolls, trays, boxes, drypacks or bulk goods cartons are recorded and correctly decoded in a single work step (scan). All data is read out at lightning speed and automatically assigned to the different code types. After each scan, a customer's own label is printed, which is error-free and unique. This label allows the roll to be assigned to the correct material, including all necessary data, at the line using the unique ID assigned during the process. In addition, all images and read information are stored in a traceability database for later identification and tracking, so that the defect can be narrowed down at the level of individual component rolls and the damage minimized.
But the requirements are constantly growing. The latest challenge is to automate the incoming goods process in the electronics industry for SMD component rolls. With the latest MODI WES version (Fig. 1), there is now an extended stage in which the process can be extended by a robot unit. The robot handles the rolls and automatically applies the customer label to the roll. This relieves the personnel and makes the process even safer.
A combination with an X-ray based counting system (XRHcount) is also available in the latest version. This makes it possible to compare the actual quantity of components with the quantity shown on the label. This solution can also be used for annual inventory and for simple relabelling of rolls already in use.
(Fig.: Modi GmbH)
Related links
Tags
Processes
Solutions
Systems
Components