No area may be left out on the way to smart-factory production. With the integration of RPI (Reflow Process Inspection) into an MES, an approach was therefore chosen that opens up new potentials for the reflow area and makes electronics production more effective and sustainable.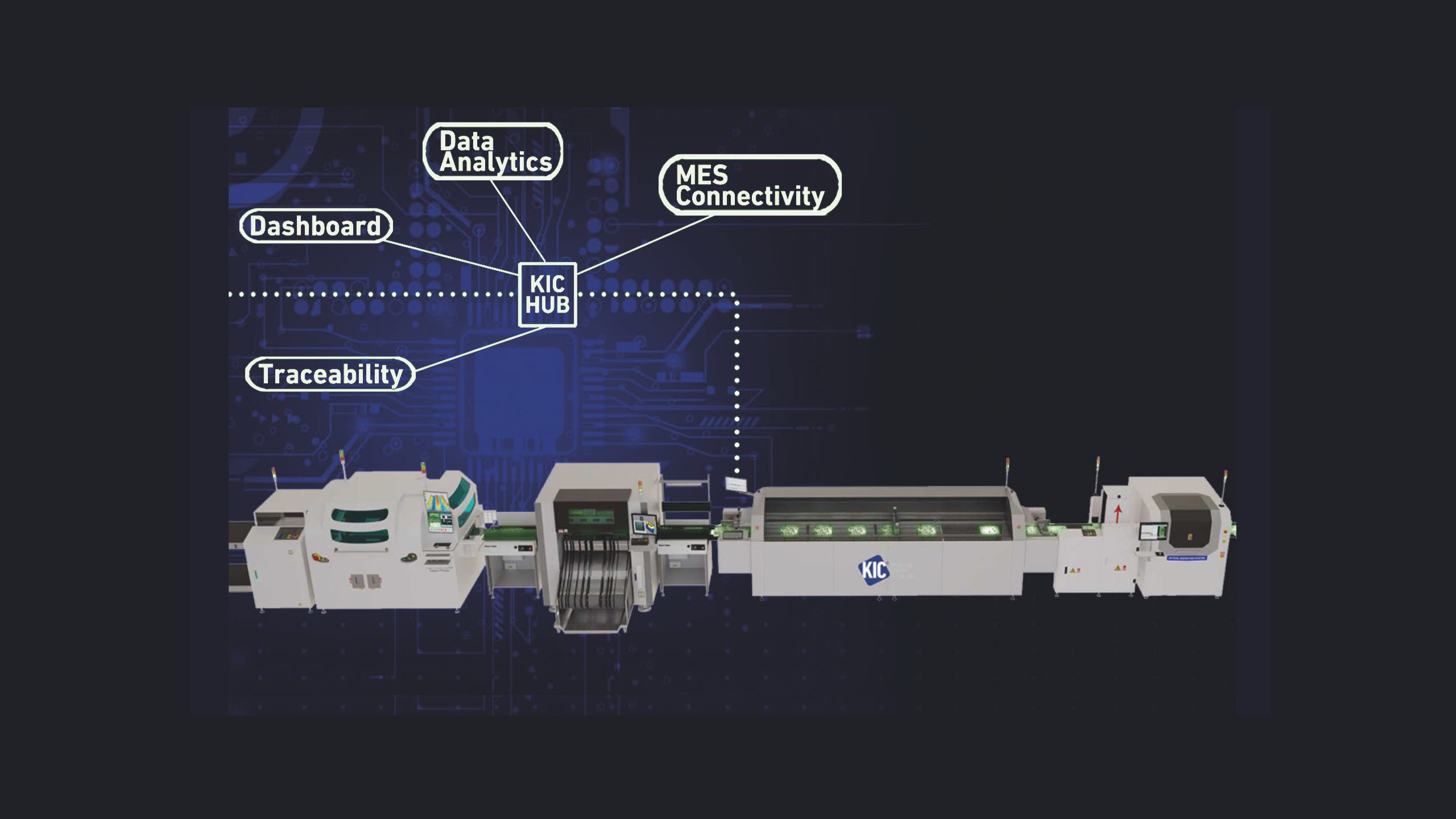 RPI or ProBot (automatic profiling system) measures the profile for each soldered circuit board and checks whether the profile is within process specifications. The data is automatically stored for easy retrieval by barcode or by date and time. KIC's smart profiler PLC performs a search for alternative machine set-ups and selects the ideal recipe for a good process. The Smart Profiling software allows fast oven settings to be recorded. It also reduces or eliminates the oven retooling time by identifying a recipe that holds all or most of the components to be soldered.
The automatic profiling systems provide a real-time dashboard that can be accessed by authorized PCs and mobile devices. These thermal process data can reduce troubleshooting time by including or excluding the thermal process as the cause of a fault. If the cause of the fault is due to the reflow process, the system indicates where and what needs to be set in the reflow oven for faster troubleshooting.
The integration of the RPI into the iTAC.MES.Suite not only optimizes the reflow process, but also creates added value for the entire production line: Transparency, consistent quality and cost reduction through connectivity and automation. Through the connection to the RPI data analysis, the MES offers real-time knowledge about the reflow process. These help production sites to make their production more efficient by reducing set-up and retooling times, eliminating faults more quickly and reducing scrap and rework.
"By using the MES solution in combination with intelligent oven technologies, potentials for machine utilization, product quality and profitability can be fully exploited."
"Cooperation is becoming more and more important today in order to develop efficient solutions for electronics production."
Tags
Processes
Manufacturing
Circuit board
Components