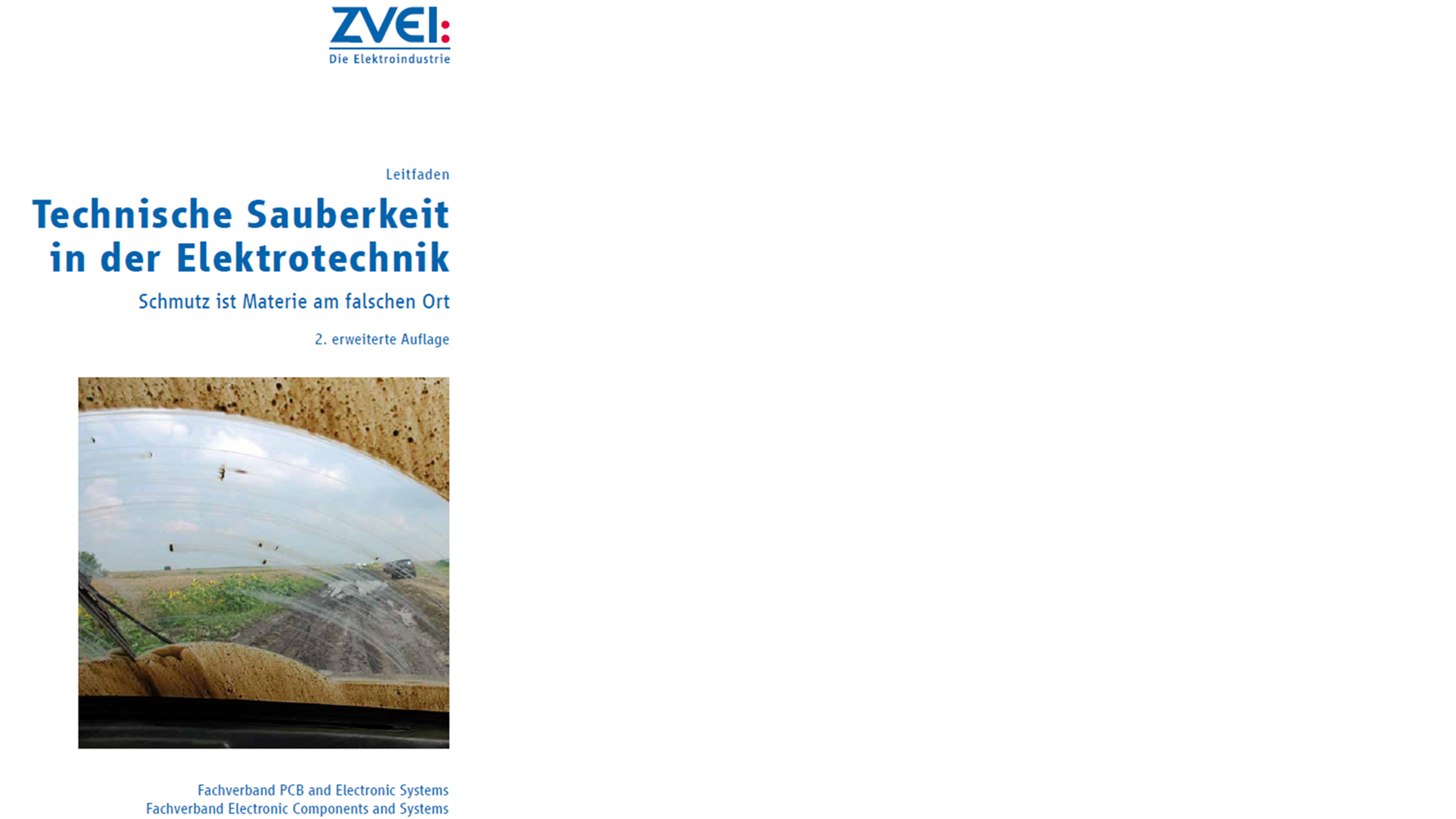 When the first edition of the ZVEI guideline on component cleanliness was published in 2013, only part of the supply chain was facing the challenge of meeting technical cleanliness requirements. Since then, technical cleanliness has become a standard quality feature throughout the electronics industry's supply chain.
During the last six years, the ZVEI guideline has helped create a number of standards in the electronics industry. Extraction analysis is now established as the method of choice in this industry. Results are generally presented based on a 1000 sq cm reference surface area in the interests of comparability. The supply chain has realized that statistical aspects must be included in discussions on technical cleanliness. Knowing that the results of technical cleanliness analyses can vary greatly, outlier rules must be discussed and agreed between customers and suppliers.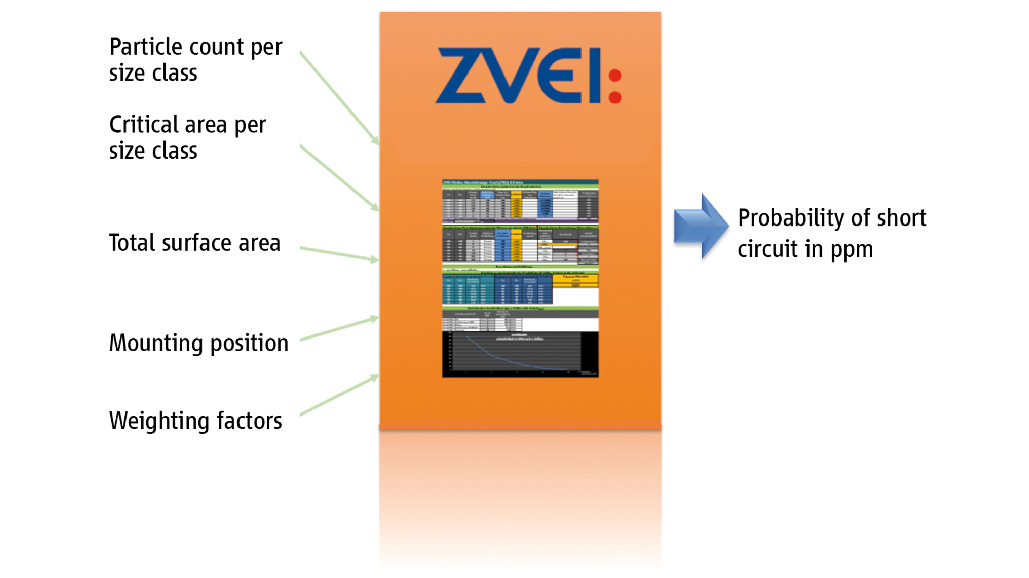 In order to assess the probability of the electrical short circuit caused by metallic particles, the ZVEI working group has developed a risk assessment tool for calculating the electrical short circuit caused by metallic particles on an assembled circuit board.
This tool makes it possible for the first time to estimate the risk of an electrical short circuit caused by metallic particles, expressed in ppm. It establishes the individual layout of an assembled circuit board, including the relevant potential clearances, and takes account of the individual metallic particle count determined for a product. The objective is to determine that the product is "as clean as necessary", rather than "as clean as possible", to avoid incurring unnecessary costs.
In addition, the plan is for the standards set in the German-speaking electronics industry to gain adherence and application internationally. A technical report based on the guideline published in 2018 is being produced for this purpose in co-operation with the DKE.
The ZVEI working group on component cleanliness will continue to play an active role when it comes to working on topics related to technical cleanliness in the electronics industry.
"Using a sound risk assessment, it is now possible to evaluate the probability of short circuits caused by metallic particles in electrical components,"
"We are working hard to ensure that the standards that have been set in the German-speaking electronics industry gain adherence and application internationally,"
Related links
Online platform of the ZVEI working group on component cleanliness - where you can download the calculator and the new guideline free of charge
bauteilsauberkeit.zvei.org

Presentation on "Component Cleanliness" by ZVEI AK Component Cleanliness on 5/8/2019 in the ZVEI forum, speaker: Dr. Helmut Schweigart, Zestron Europe, 11.30 a.m. – 12 p.m.
More information
   
Tags
Quality management
Standards
Risk management
Circuit board
Components