Trays ensure the effective handling of electronic components in electronics production - that's the theory. In practice, however, there are often limits to the desired effectiveness. There are several reasons for this, which lie in the development of trays: There are more and more special formats, they are getting bigger and bigger, and more and more cheap disposable thermoforming trays are so unstable that they cannot be stacked or can only be stacked with difficulty. Now, one could come up with the idea of standardizing trays in terms of size and material composition, thus also creating conditions for a resource-conserving circular economy.
"However, this is not realistic or foreseeable in view of increasingly individualized manufacturing processes and framework conditions in the global electronics industry."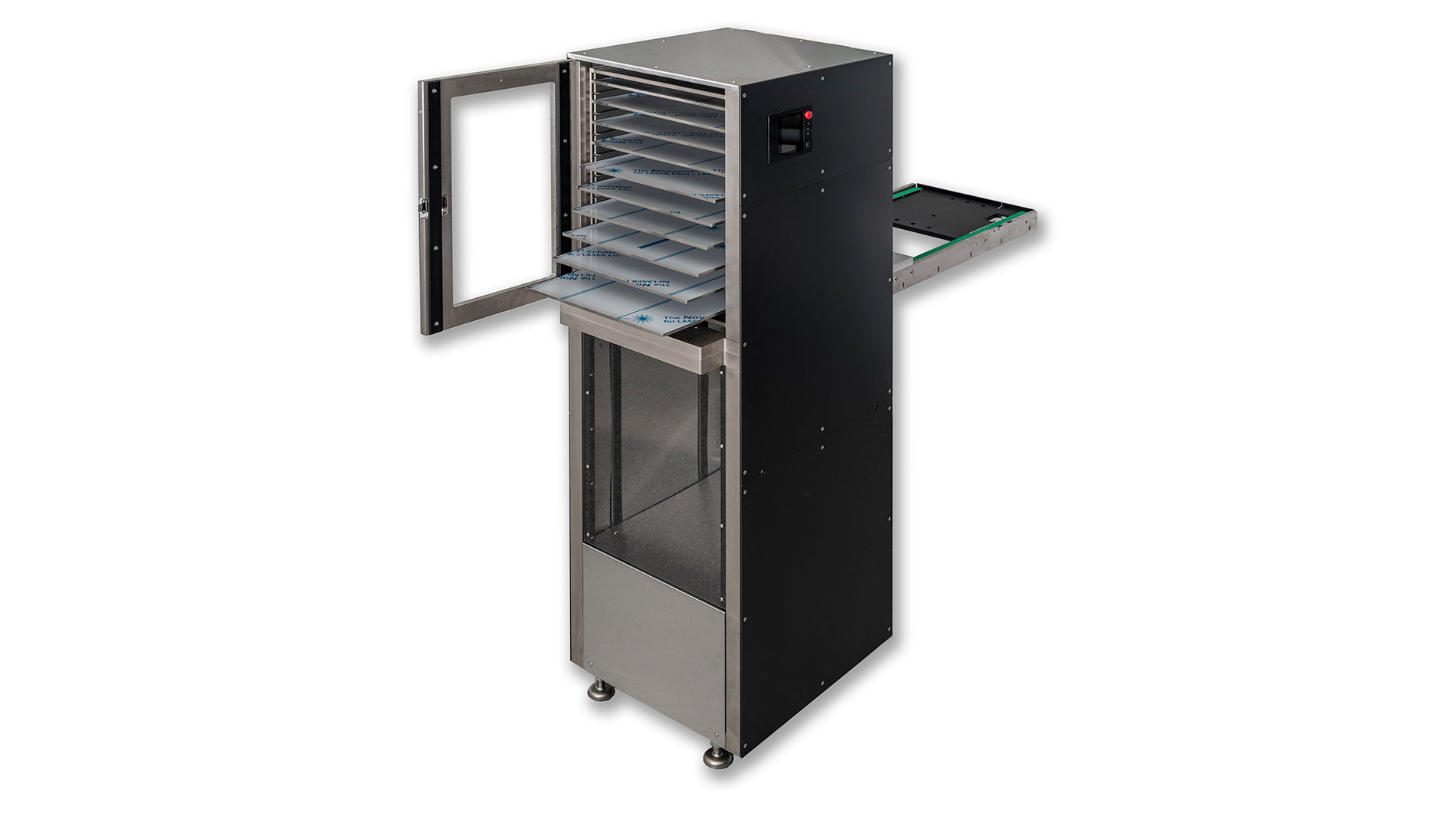 So with the development of the TF3-HD - a large conveyor module with a usable area of 400 x 300 mm - the company took a completely different approach.  With this concept, ever larger trays can be processed directly, either as carriers for components to or from a process. Another advantage of this approach is that it can also accommodate different tray sizes and/or non-stackable thermoforming trays. Smaller trays are suitably loaded into magazines via conveyor adapters. In this way, thin trays remain flat and components can be easily removed from the tray. This solution provides the necessary handling stability for less expensive thermoformed trays. For a smooth material flow, the barcodes on the front of the trays are read and processed by the control system. The trays are also suitable for a wide variety of material flow concepts - from manual handling to supplying processing stations by AGV (Automatic Guided Vehicle). This approach is not yet - as things stand today - the all-embracing universal solution to the problems mentioned for trays. It does, however, point in a promising direction, which is currently being implemented in initial projects.
Publishing date
30 April 2021

Tags
Packaging and transport
Storage