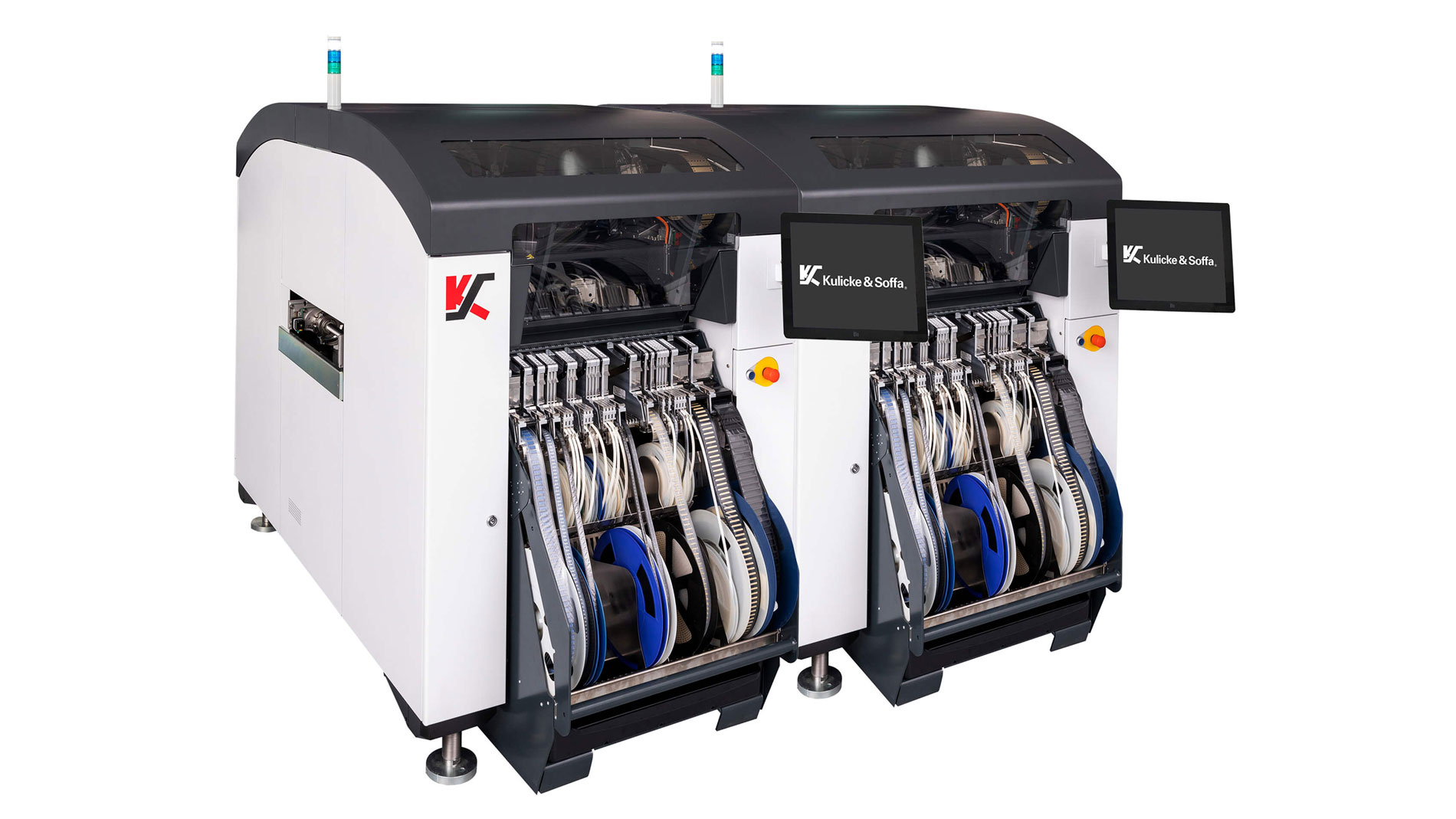 As products become more intelligent, diverse, and efficient, the associated product BOM (Bill of Materials) and parts diversity increase in scope. This increase in parts count and diversity per product drives the necessity for higher feeder density per Pick-and-Place (P&Ps) machine.
This per machine feeder density also becomes critical when constructing and accurately determining the potential SMT production lines to fulfill customer needs without resulting in an excess or "over capacity" situation. Constructing an SMT production line based on the requirement of feeder input vs. CPH (components per hour) increases the capital equipment cost of the Pick-and-Place segment of the line. With a larger percentage of the P&P equipment cost associated to CPH rather than the amount of feeder inputs available at the machine level, in essence, end-users pay more for CPH vs. feeder inputs. With current and future consumer demands for ever-increasing product intelligence, this creates an underachieving or underutilized capacity production line for manufacturers.
A balance between machine feeder inputs needed for product diversity and CPH to meet customer required volumes is essential for the highest efficiency production lines. One way to increase the feeder machine density is to utilize the thinnest feeder possible or to combine feeder positions, for example, 2 for 1 or 2 for 3. Multi-part feeders limit flexibility and are more complex to use. Utilizing a single input feeder increases ease of use and adds the highest level of flexibility to solve the most diverse products now and in the future.
Feeder per machine density can be measured in 2 ways, either by the total amount of 8mm inputs per linear meter or the total amount of 8mm inputs per m² / footprint. Of course the higher the number results in higher production flexibility to solve product diversity without creating an overcapacity production line.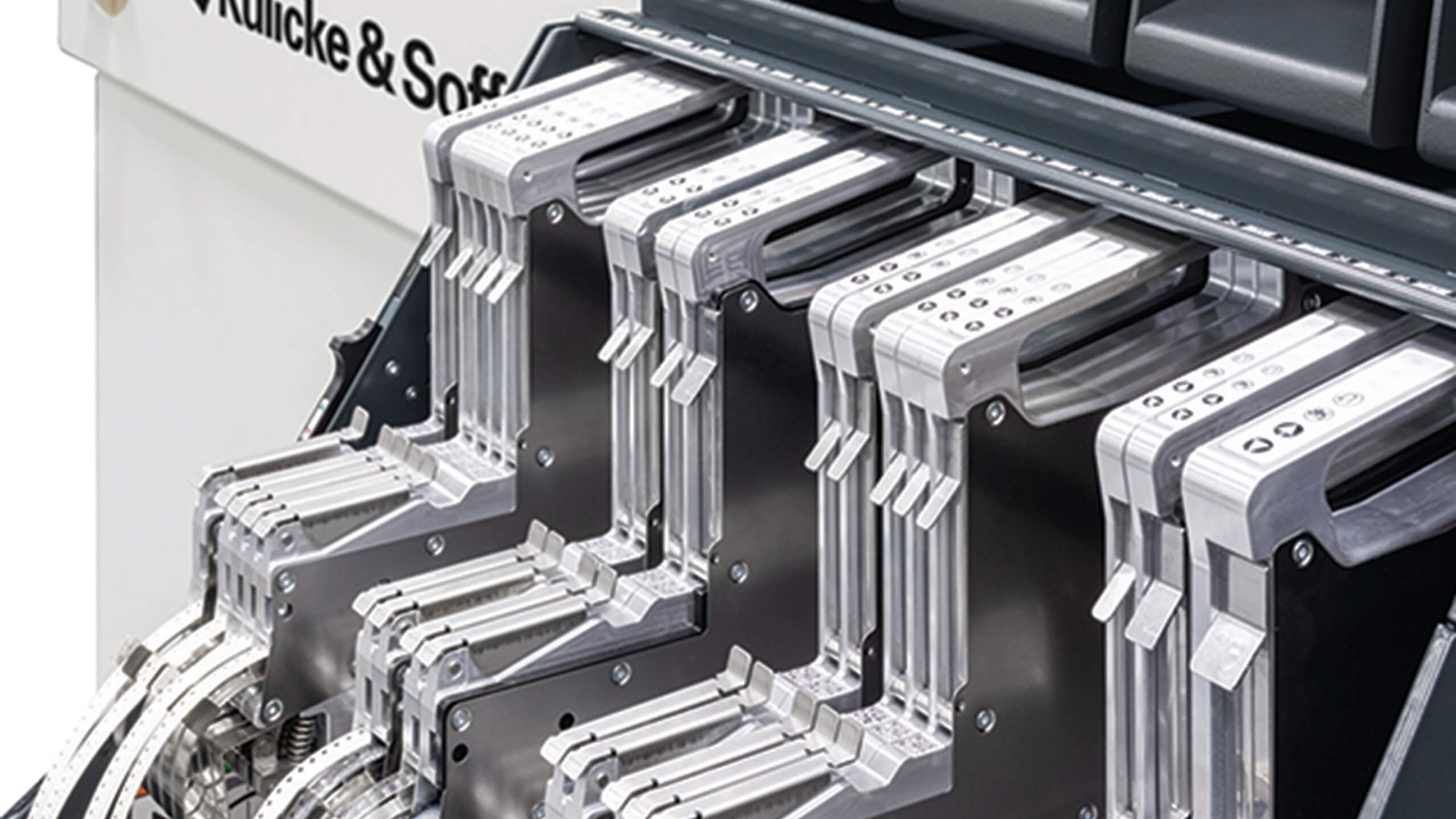 To keep up with the fast-moving consumer products technology and diversity, P&P machine suppliers must increase feeder density in traditional ways or new creative innovations to better serve the end-user.
The newest Slim Feed Feeding (SF) platform serve in this matter the right purpose, since it has the smallest feederwidth (for the 8mm version) in industry, and therefore can optimally be used in the more-and-more complex product builds moving forward. The overall productivity with the new SF feeder will enhance productivity significantly.
In addition, manufacturers are faced with a year that is dominated by an uncertain market environment which is expressed in a variety of ways like component shortages, collapsing sales markets, or rising energy pricing. That is why investments in new technology are often postponed. Based on this inexpensive upgrade of an existing production line towards the latest technology like an advanced feeder interface what increases the production efficiency or soft- and hardware upgrades represents a good alternative to stay competitive and secures the investment in the long term. In addition, an important contribution is made to greater sustainability.
Publishing date
19 April 2022
Contact
kns.com
Tags
Placement machines and assembly stations