Whether reusable freshness nets in the fruit department or cans brought along at the sausage counter - reports of plastic waste in our oceans have left their mark on supermarkets. Sustainability is a key issue - but sole awareness is no longer enough. Rather, everything revolves around acting in the spirit of sustainability. While for consumers it is usually only a matter of transporting their weekly purchases, each company decides through its packaging concept how far the sustainability concept will reach at the end of the value chain - and that for hundreds, thousands or even millions of packages.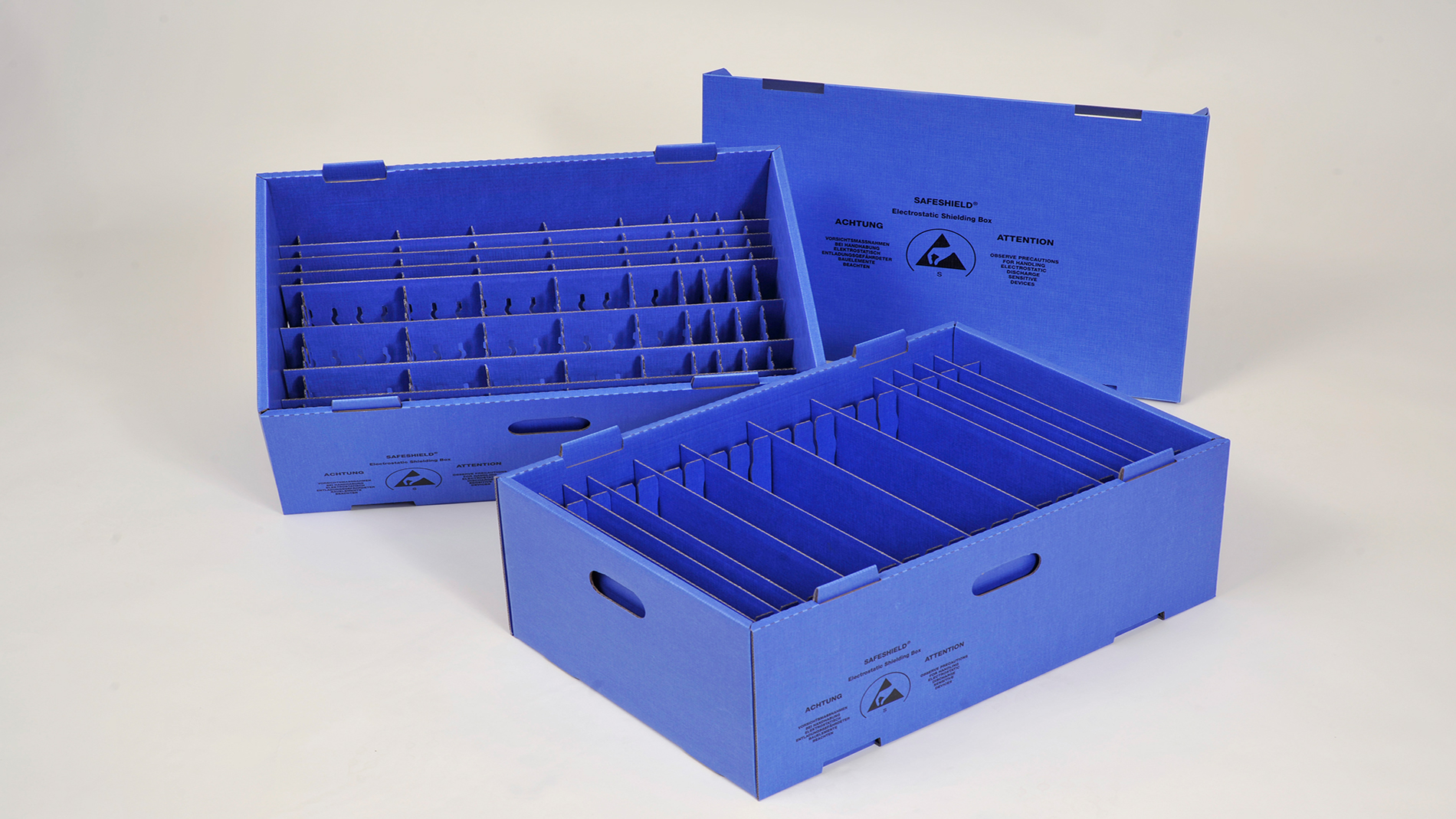 Against this background, Straub-Verpackungen has combined sustainability and ESD protection in one packaging. The SAFESHIELD ESD solutions made of corrugated board (Fig. 1) consist of the natural raw material paper and are fully recyclable. During transport, storage, and shipping, the packaging protects electronic components from electrostatic discharge - in a particularly sustainable manner. Thanks to the high quality standards, the ESD solutions are extremely resistant, so that nothing stands in the way of repeated use.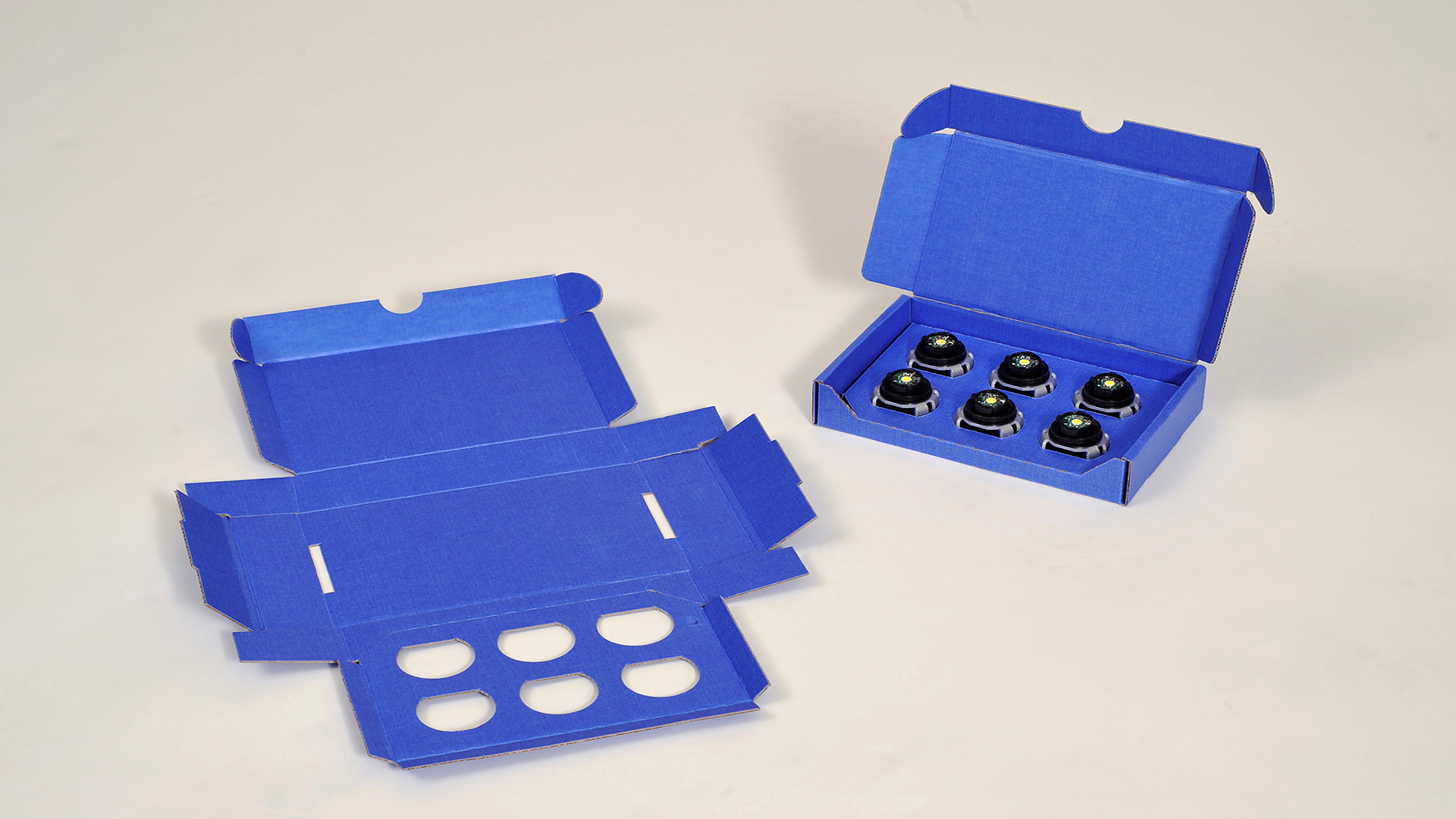 In addition to a standard range, customer-specific packaging is also available (Fig. 2). These can be implemented quickly, flexibly and with low tooling costs. In addition, they make the greatest contribution to a sustainable packaging concept due to their precise fit. This reduces storage and freight costs to a minimum, which in turn has a positive effect on the CO2 balance. SAFESHIELD container solutions, which are stackable and adapted to Euro pallet dimensions, are suitable for internal transport and multi-part shipping to ensure efficient logistics. Compared to many other crates and packaging materials, the volume within the container can be fully utilized and the containers can be lined up without spacing. Furthermore, the shielding effect provides the best possible ESD protection. In the future, too, everything will revolve around the topic of sustainability when designing the product range. An extension of the portfolio is already being planned.

"With more flexible, more efficient packaging solutions, the hurdle from green thinking to green action will be even lower."
Tags
Solutions
Manufacturing
Standards
Quality management
Product management
Sustainability