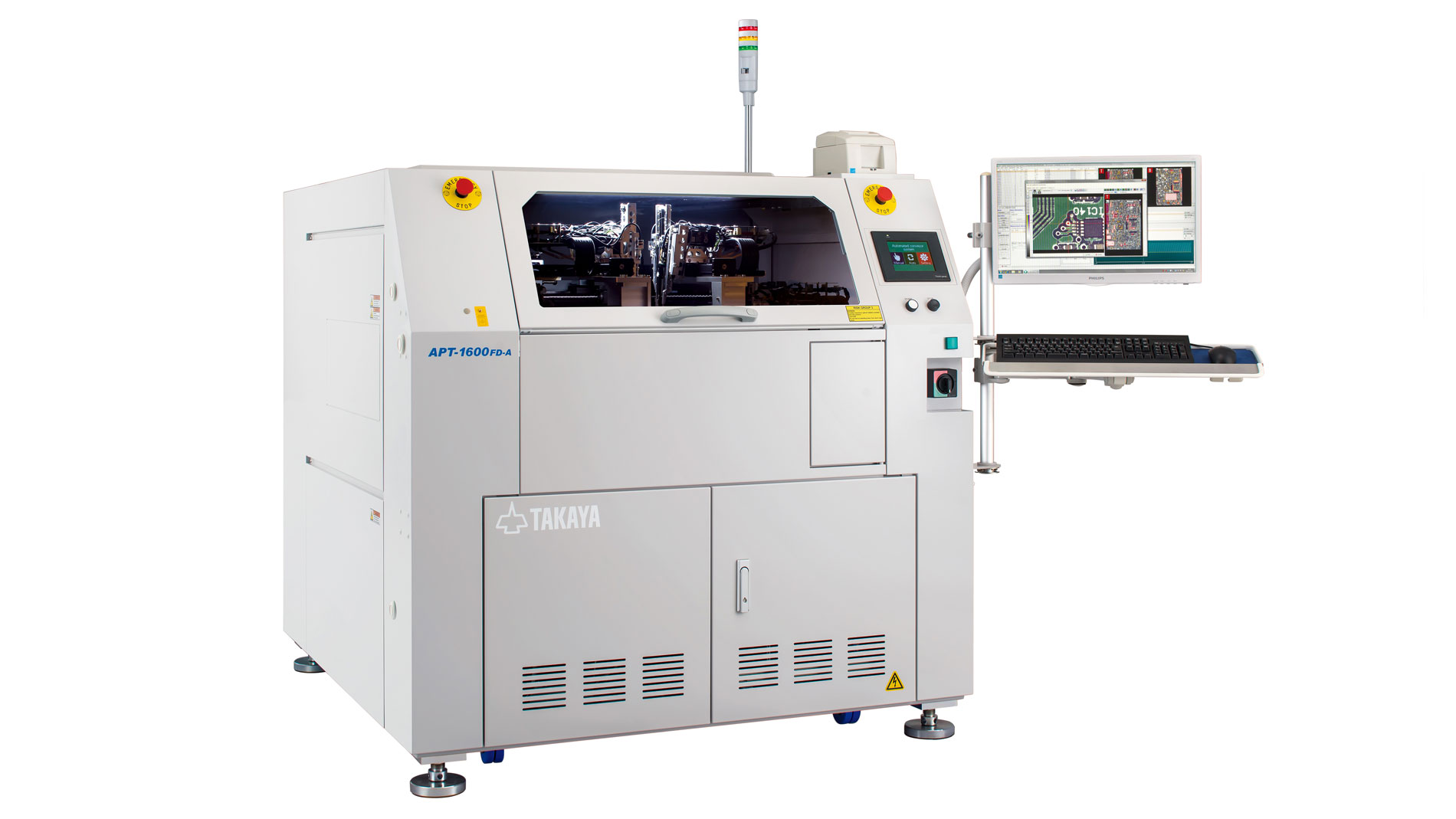 Thanks to the high-precision mechanics of TAKAYA test systems and up to 10 probes from the top and bottom, access to the most complex PCB's is possible. For Takaya's current systems, the smallest contact points of 60µm are sufficient to contact a net. The electrical tests can be supplemented as required with signature analysis, LED tests, optical tests, laser height measurements etc. The high test speed and the larger test coverage expand the range of applications of flying probe test. The fully automatic operation of Flying Probe Systems has become a standard in production. Today's in-line systems manage almost without an operator and can thus increase productivity over several shifts with minimal supervision.
In-system programming and boundary scan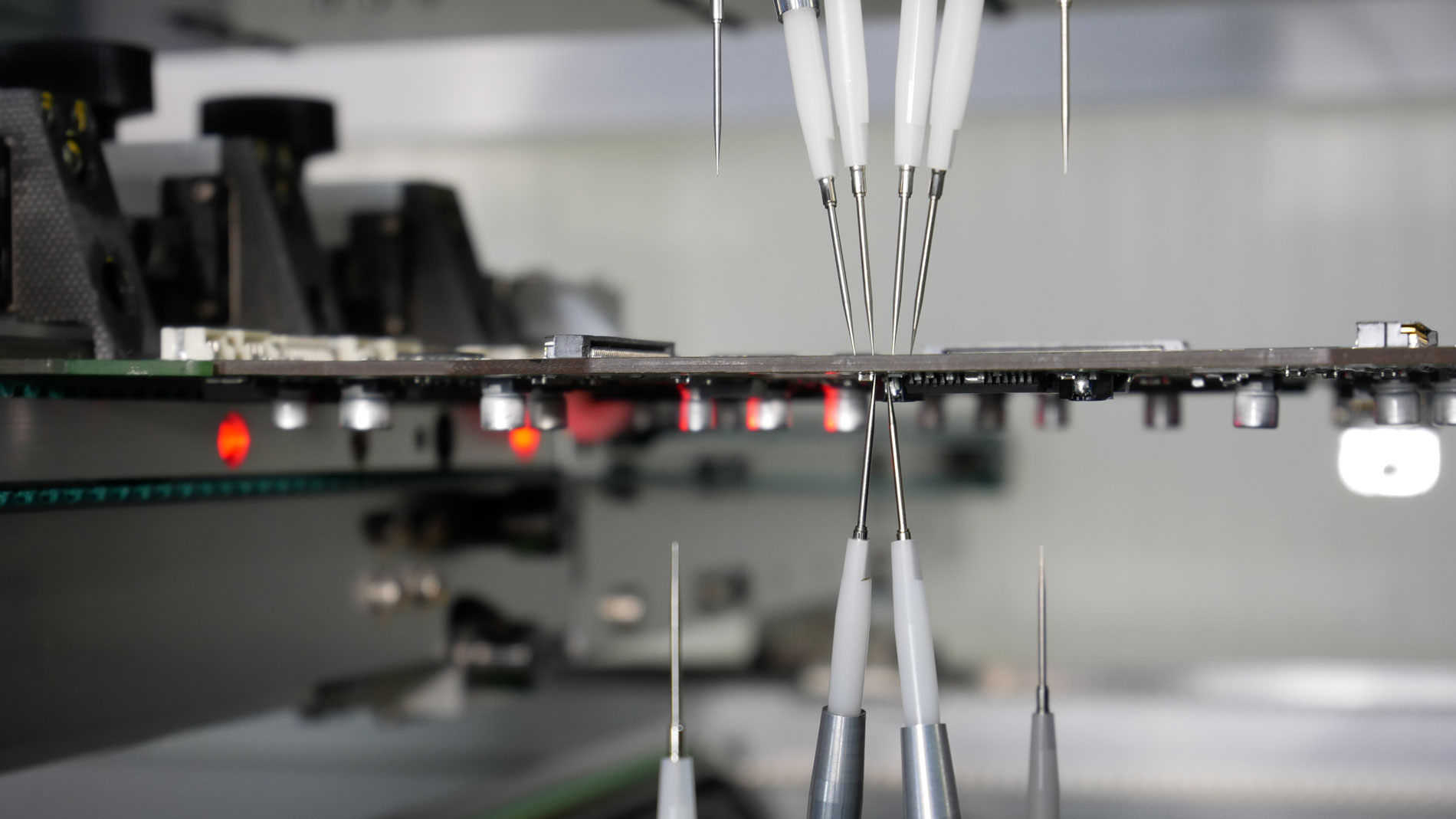 In the field of in-system programming, the Flying Prober has also made progress: the programming of devices before, during or after the test is now possible through an additional multi-probe or through the flying probes, extending the field of application. The possible integration of boundary scan systems of the leading suppliers in the market also further increases the test coverage.
Dynamic integration in manufacturing processes
Thanks to the latest interface standards, such as OPC UA, it is possible to integrate the Flying Prober into the production processes. Not only is data being exchanged with the MES systems, but the test processes can also be controlled by external specifications. Analysis failures and incidents in production determine the test strategy for the Flying Prober.
Flying Probers are self-learning
The test programmes optimise themselves in the test run through the permanent statistical evaluation of the measured data, taking into account the CpK specifications. This not only concerns the electrical measurements, but optionally also the continuous optimisation of the probe positions.
Real-time status reports on mobile devices
The latest systems offer remote monitoring, identify trends and anomalies and inform the user in real time via push messages to the smartphone, tablet or directly to the PC.
Publishing date
7 March 2022
Contact
Tags
Test and inspection solutions (AOI, AXI, ICT)