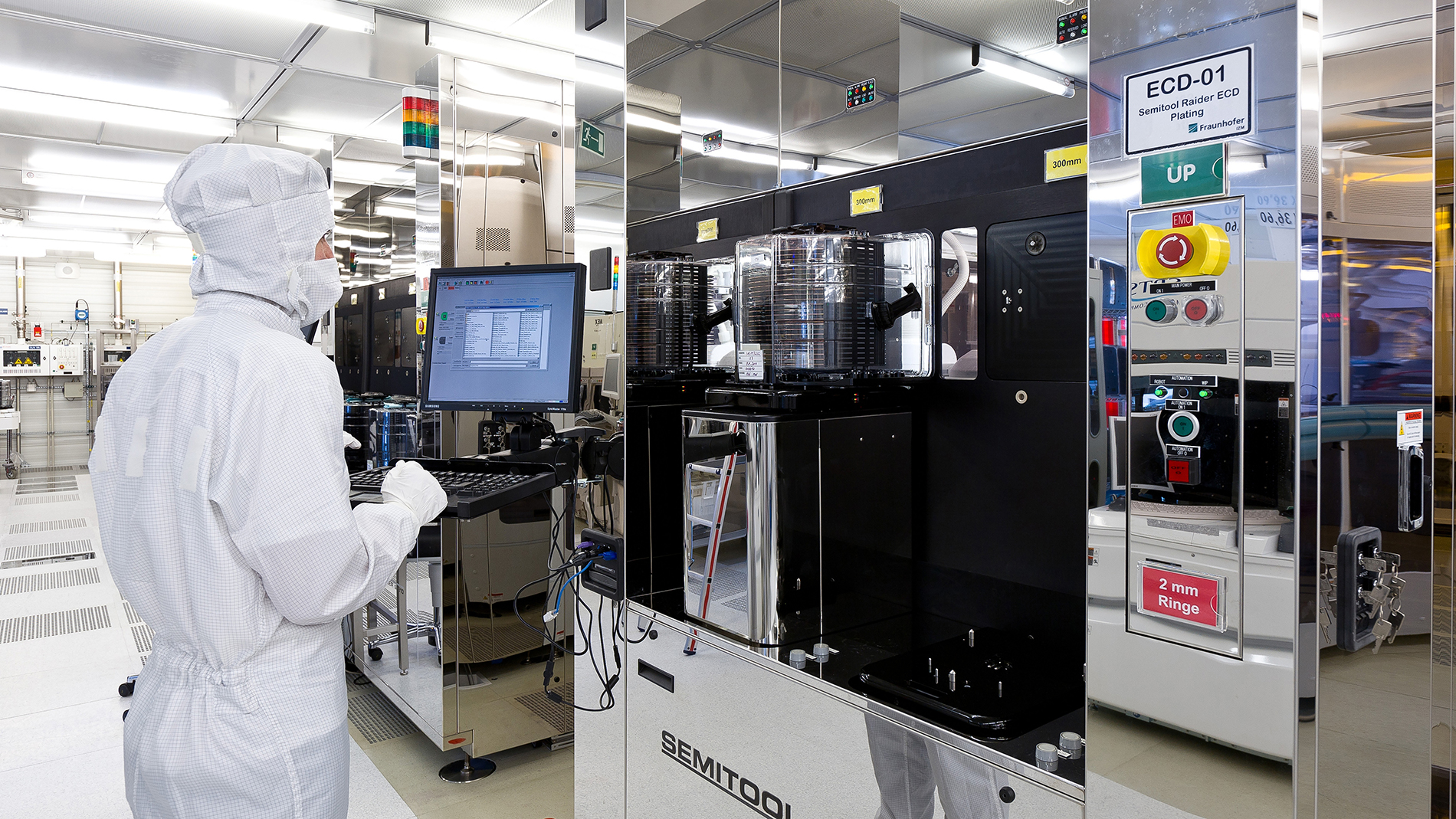 Anyone looking for a standard definition for a chiplet will be disappointed. Rather, a chiplet is one of the possible development paths for semiconductor technology. Moore's law states that the structures of the components are becoming smaller and smaller. The increasing miniaturization of semiconductor structures and the associated increase in technological complexity have led to an enormous increase in the costs of IC production, with the result that it is not always economically profitable to enter the sub-14 nanometer range. 7 nm is already in production, but for applications requiring these structural sizes, the cost of each new chip generation is millions. The idea now is to use different types of IPs that can be used for specific functions. IP cores (intellectual property core) are a prefabricated function block of a chip design in the semiconductor industry that can be used in many ways. In most cases this is licensed as the intellectual property of the developer to other IC designers in order to integrate it into another IC design. The different blocks have already been tested and can be put together like a puzzle, so that one could use existing IC structures and design only the important parts newly, e.g. the sub-7 nm. For example, you combine all analog parts in one IC and add the functions you want to design on another chip element. Such a chiplet is essentially not a fully functional single chip, but part of a chip that can be combined with other functional elements. Currently, "SoC's" (Systems-on-Chip) are used, which contain all functions on one chip. Another concept that is somewhat older is the multi-chip module ("MCM"). In an MCM, chips are packed together to form a modular system. Today, this is often referred to as "SiP" (System-in-Package). 
"Specifically, the aim is to achieve higher performance for applications such as artificial intelligence or autonomous driving. A lot of computing power is needed in this area and an economical solution is needed for this. It is also hoped to reduce power consumption, because power consumption is one of the major challenges for driverless cars".
Whether chiplets are a solution in the context of Moore's Law remains to be seen, especially since the term "law" is misleading. Moore's Law is not a law, but a prediction and chiplets are an option to fulfil it. This is why technology is currently one of the hottest topics in the semiconductor industry, driven by various development trends. Our lives have already been greatly changed by miniaturization. Now artificial intelligence (AI) and autonomous driving are being added. In this context, chips offer an approach for low-power and high-performance computing solutions. There are currently systems in use in these areas, but they are bulky workstations that require a lot of power or a lot of space. But there are still enough issues to be solved for chiplets as well: One of the biggest challenges at present is that standards must be created. In the end, chips from different suppliers will have to fit together. Another issue is reliability, because when driving autonomously it must be guaranteed that the technology is completely reliable. And then there are currently problems with power dissipation, which is still quite high. If you pack everything into such a tight space, you have to find ways to dissipate the heat from the system. 

"The first available products must not hide the fact that the main boom will come in six or seven years," says Töpper. "Then we could see driverless cars on the road, which would be a huge market for chiplets."
IZM is focusing on the interconnect substrate in this development with two technology lines: the wafer technology line and the panel line, which works with organic substrates. The latter aims at the routing density. During development, however, it must be clear that chips will not only be an issue for the next two or three years, but rather for the next ten. 
From this perspective, chips have a lot of potential, but relevant markets are only just developing.
Tags
Solutions
Systems
Miniaturization